mountain biking
Mountain Biking With Kids: A Global Perspective
From the Alps to the Rockies, two mountain biking-enthusiast families from Canada and Germany tell us how they built up their family toolkit for successful rides.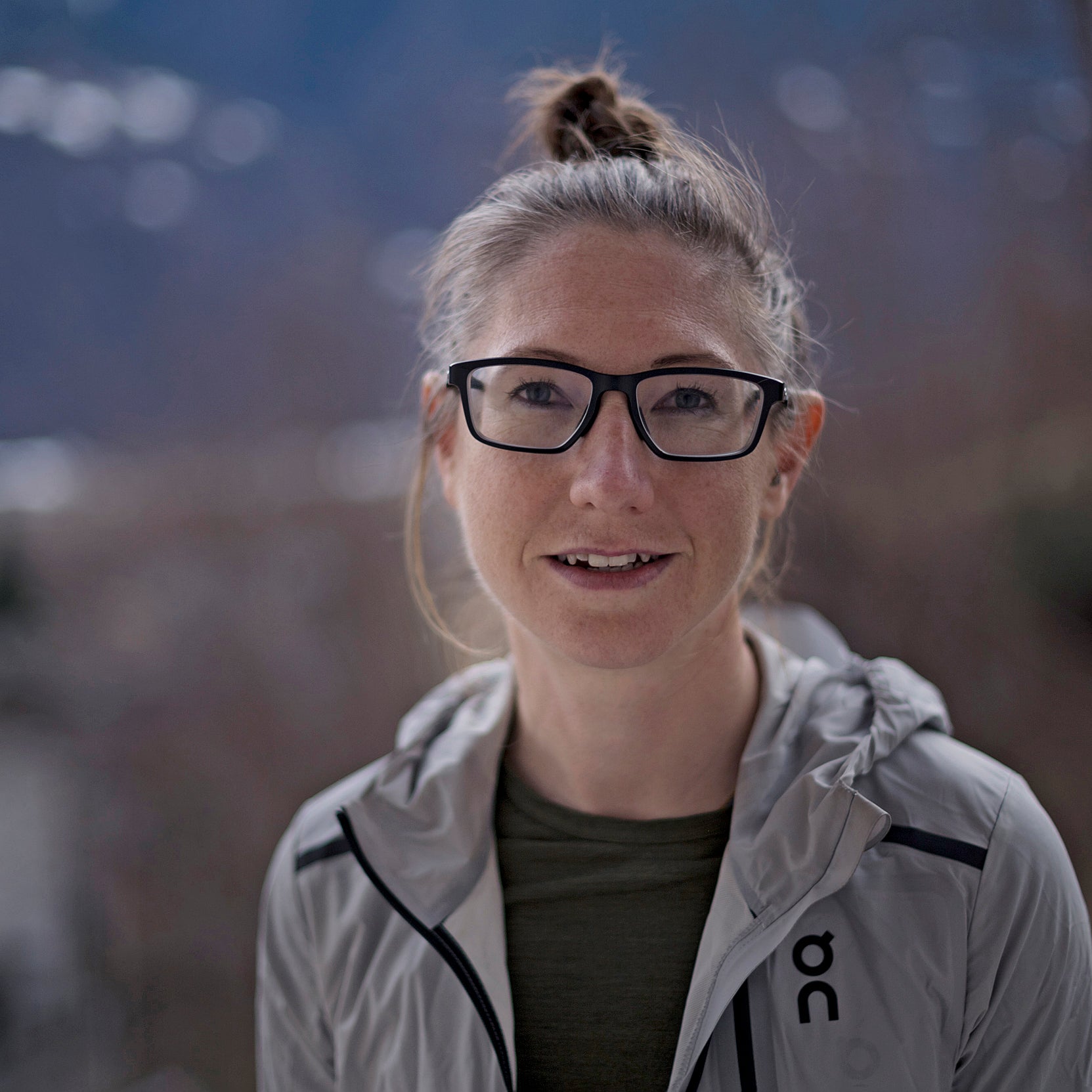 Emmie Collinge,
5/4/2023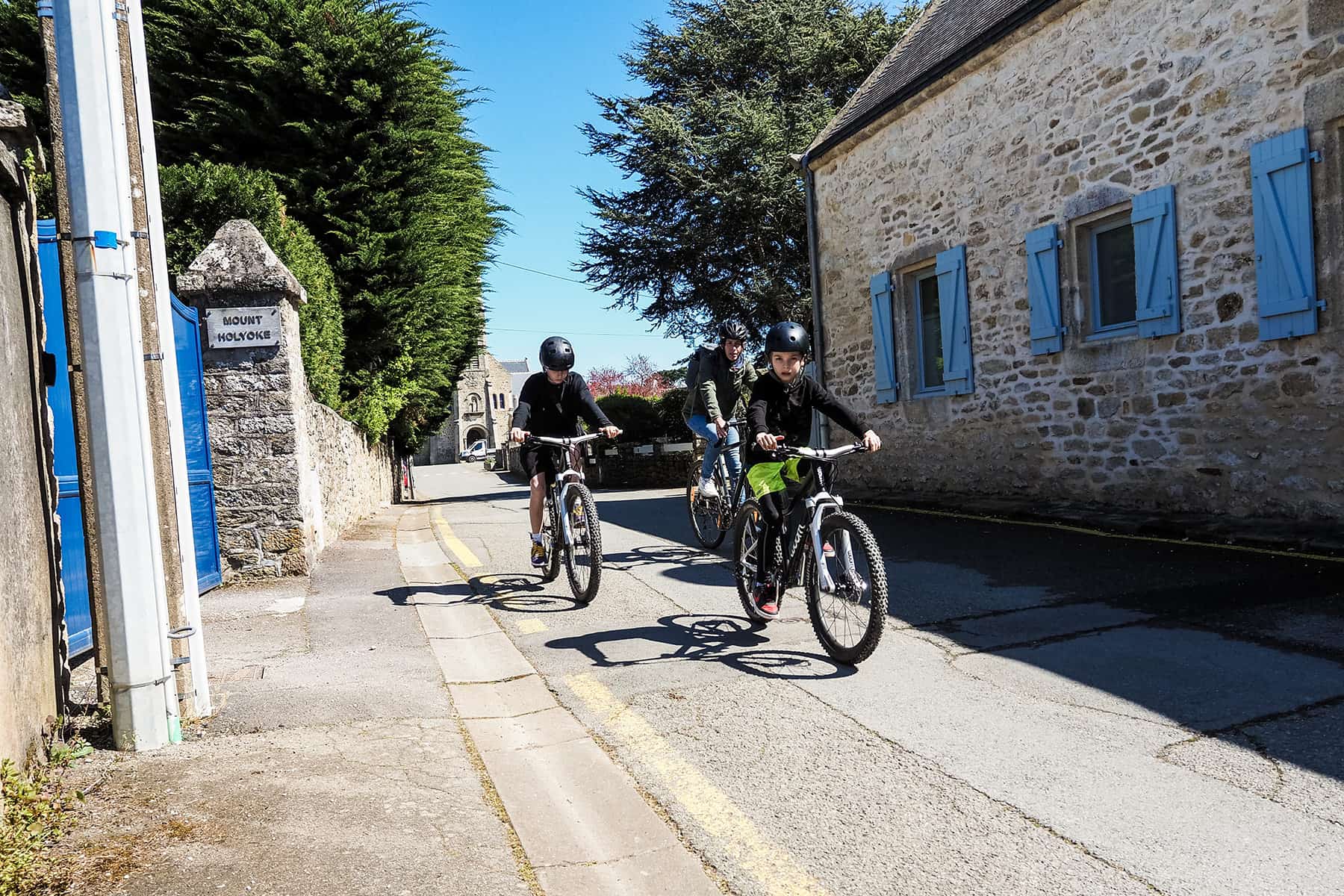 Whether it's their general disposition or their ideal pack list, we'll take a close look at both families and compare their approaches. One thing is for sure – holding your breath while your kid takes on a new trail is par for the course, no matter which side of the Atlantic you're on.
The families
The Arnolds from Cologne, Germany, travel a lot with their kids, 10-year-old Mato and 14-year-old Milan. For 2023, they've already got Finland and Japan lined up. So, where does mountain biking fit into their busy schedule? Easy. Each trip always needs a taste of adventure. Their solution: mountain biking.
"We're a really sporty family," explains Andi, "but it wasn't until we started exploring Austria that we got into mountain biking. Since then, we've ridden all the coolest trails in the Alps and each time we've gotten better and better, having more and more fun."
As they say the rest is history, with the family now heading to bike parks on almost all their vacations.
Embracing laps on well-maintained trails and eating at mountain huts has become the norm for Andi, Jenny, Milan and Mato.
For firefighter Devin Featherstone from Calgary, Canada, his family's route into mountain biking was arguably more of a natural progress that began long before seven-year-old Kai was born.
Whether trail running, hiking, mountain biking or taking stunning photos, this Canadian family is rarely indoors. With two bases near the Rockies – one in Calgary and one in British Columbia, the irrefutable mecca for mountain bikers – their family setup has one priority: Be outside.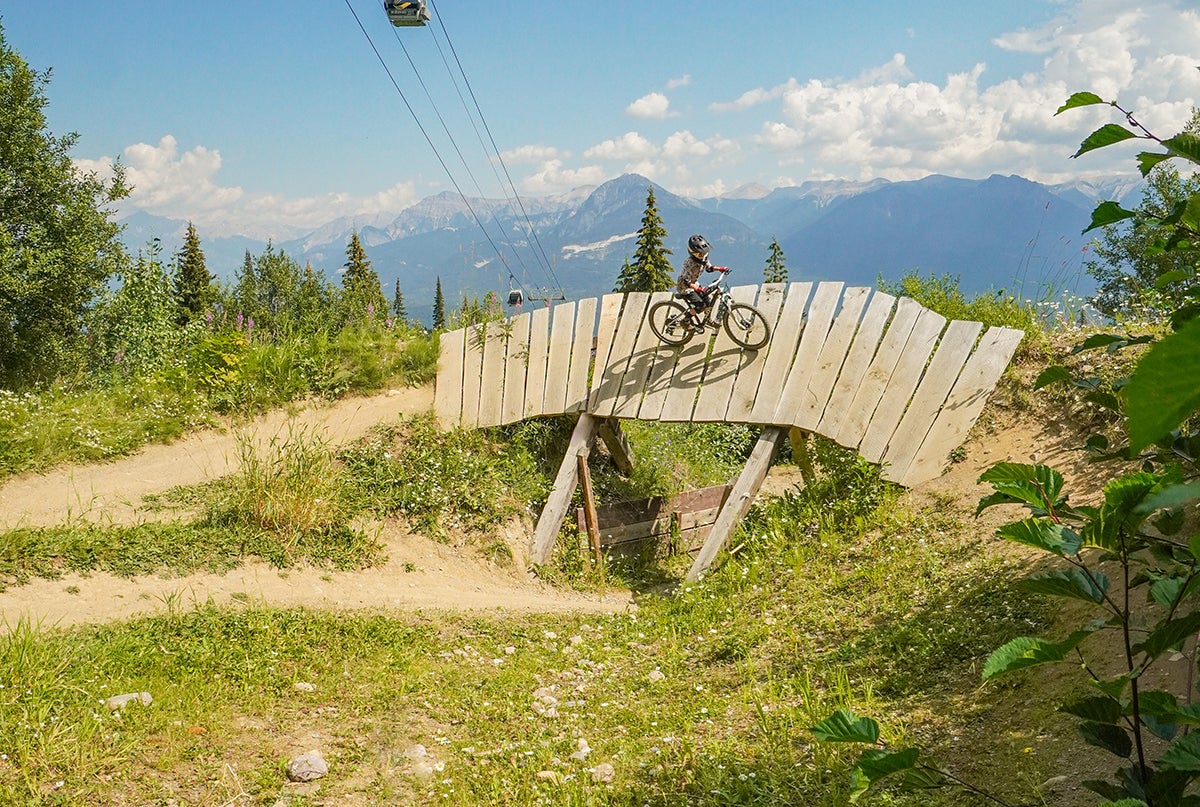 Kai fell in love with his balance bike at the age of 12 months and since then, the love has turned into an obsession for this 7 year old.
Devin's Instagram page is full of rocky ridgelines and swooping single track. At first glance, it doesn't look like the first place you'd choose to ride with kids. But that's where you're wrong. Devin and Kai embark on regular adventures and rides together, with Kai now a bona fide mountain biking addict, and currently learning to do a backflip at the age of seven.
So, where is best to mountain bike as a family?
Both families will tell you that route choice and planning is key to getting the most out of any mountain biking adventure. By knowing where and what you'll be riding, you can make sure everyone is on-board. That is where Andi believes a bike park comes into its own:
"Location-wise we aim to look for something special that will inspire our boys—especially the oldest who is 14 and would perhaps rather stay at home. We've tested all of the top bike regions in the Alps. You can't just offer a nice playpark anymore, you have to have more."
If you're not lucky enough to have a good selection of bike parks locally, then you'll be heading out onto more natural terrain. At his best estimate, Devin knows 99% of their local trails, which makes family rides a lot easier.
"I generally like to scope things out," he tells us. "It would not be much fun if we came across a double black diamond trail and had to walk our bikes," he grins, referring to the most challenging trail sections.
He adds that you have to monitor the balance: "Don't let it tip from fun to not-fun. I like to comb through the internet before we ride in a new place to get a broader perspective on how hard it might be in reality. Not everyone has the same measure of difficulty."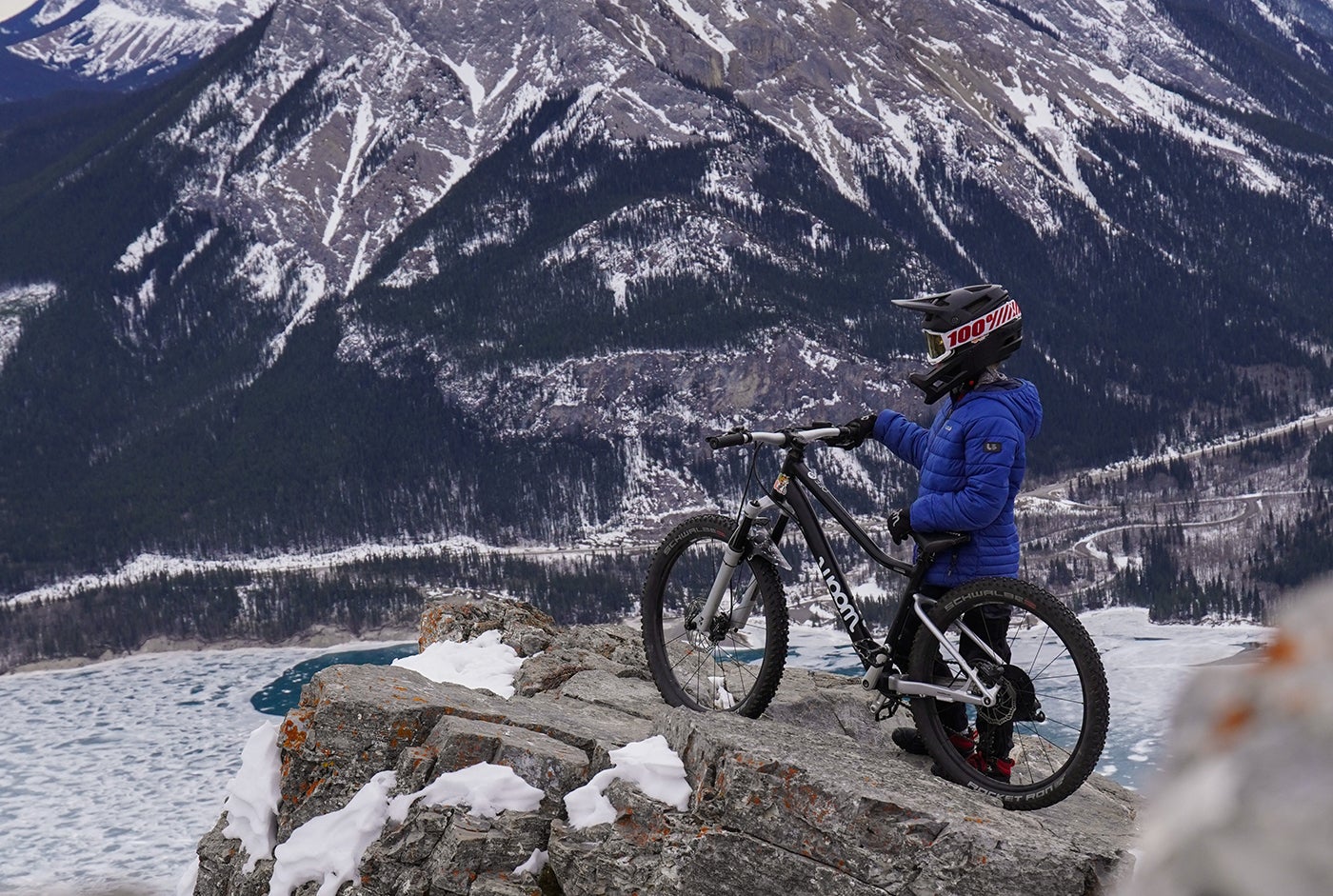 Kai is a big part of the pre-ride process, offering input from "I want to ride to the mountain with the Canadian flag!" right through "I'm going to ride in a tuxedo today!"
Together, they'll chat through the key features of a trail, from teeter-totters to big drops and appreciate how no two trails are the same. "We do all kinds of riding, but engaging trails with cool, one-of-a-kind features are our thing. Kai's obsessed with a trail that has a 20-ft corkscrew at the moment."
With the right route and bike choice, your adventure is set.
What about the physical challenge?
Mountain biking with kids presents a lot of challenges, even after the route is sorted. From food and drinks, to tiredness and the occasional hike-a-bike section, you need to be prepared—even more so when you have to get to the top using your own energy.
"I always make sure we stop regularly when climbing. I don't want to grind him down, but he needs to understand that going up is part of the game," continues Devin. "That's why I emphasize teamwork even though cycling is very much a solo sport. If Kai is on a tow line, he needs to pedal too. When it is a big hike-a-bike, I put in the work. It sucks to carry two bikes and a kid up a mountain but it is worth it."
With climbing largely out of the equation in bike parks (thanks to chairlifts), the focus needs to be on keeping your kids fed and watered, because even if you're only shredding the downs, your child will still get tired:
"We carry as little as possible so that we are free to ride. We know that there will always be a mountain hut where we can get food after we've done 2–3 laps. From then on, it's all about embracing the great vibe of being on the mountain," says Andi.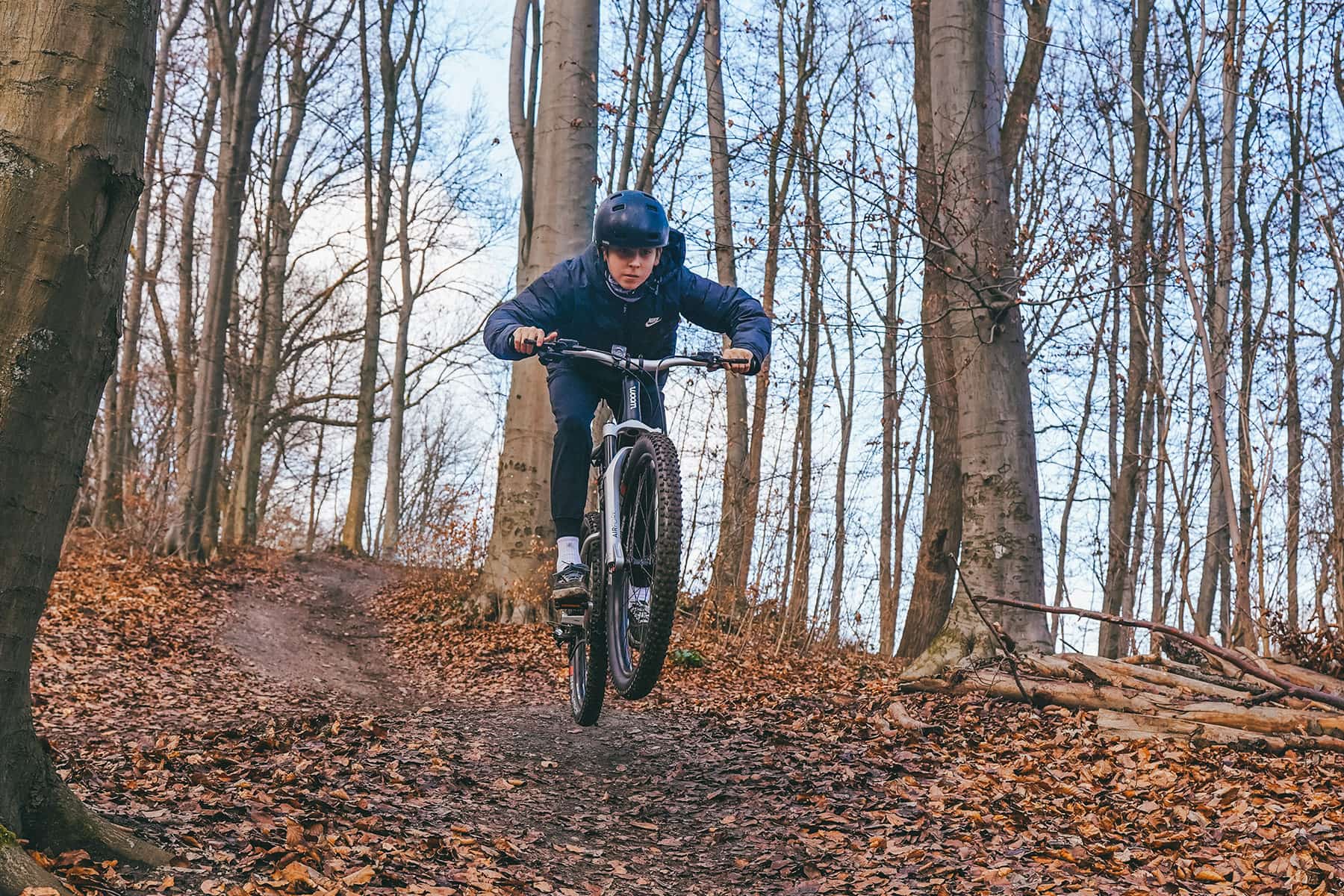 The 15 km flow trail in Bad Kleinkirchheim is what got the Arnolds hooked on mountain biking. Since then, they continue to adventure around the same theme: flow, fun, and fresh air at high altitudes.
Being ready to work extra hard to take some of the load off of your child is a given, as well as being able to keep them engaged and inspired on the ups. But what about how to read the subtle signs of tiredness? Is knowing when to 'call it' the way to keep your child happy to come back for more?
"Precisely," says Devin. "It's always his choice. I've always said 'If you don't like what you see, we'll walk it.' There's a lot of psychology in it."
Knowing what's rideable… and what's not
When in a bike park, you're lucky to have a lot of well-publicized intel on the different trails, including classifications and warning signs. But you can still come to a trickier section that may test your child's skill level, so on-trail coaching is important:
"The boys have picked up mountain biking in the same way they got into skiing… We usually ride with the fastest at the front and then stop on the trail so that everyone can catch up. We've found that the better we get at riding, the more fun we have."
The challenge can be amplified whilst riding natural trails, which makes communication and being able to offer help to your child even more important: "Kai is really calculated when he gets to a trick feature and I'm really proud about that. Rather than just going straight into it, we'll talk through it beforehand. Kai will walk it and then we discuss what he needs to do and what he should do if he feels he won't land it. Communication is a big thing for us."
Processing emotions isn't always a straightforward matter for kids—especially not when they're in an unknown situation or faced with an obstacle:
"Kai might cry because he wants to do a section again, or because he wants to do it properly, but we talk and I always respect how he is feeling," Devin shrugs, "Some days he's into trying things, other days less so."
Being able to coach your child through tougher sections, as well as communicating with them without added pressure or stress is really important:
"In the past, I was more vocal with advice when riding behind Kai, but nowadays I'm letting him be more of an individual. I ride behind mainly so I'm there to help. Sometimes I might demonstrate a feature so that he can pick up cues from my body position; I typically don't like riding in front because I'm bigger and faster."
As with cutting the ride short, being flexible and choosing to walk a section or take the beeline is not a bad thing, because safety is always paramount. If you don't ride everything the first time, it gives you a good reason to come back.
Ending a good day
At the end of the day, a family mountain bike adventure needs to leave everyone motivated to do it again and naturally with a whole host of Magic Moments to remember.
For the Arnolds, a plate of Kaiserschmarrn, the Alps' signature dessert, is a staple ingredient for a successful day:
"Knowing that there is a treat at the end of it all in a beautiful mountain hut with views that stretch for miles rounds it off to perfection," Andi grins.
But if you're on a mountain in Canada, Kaiserschmarrn probably isn't on the menu: "Ice cream is our thing at the end of a ride. Looking back on a great ride, it's got to have been fun, with a lot of laughter and good communication. But it still blows me away that even such a daredevil like Kai still picks vanilla every time."