mountain biking
Mountain biking in the heat: How to keep your child cool this summer
Summer's here! The sun's out, the days are long and there's not a cloud in the sky. But before you jump on your bikes, make sure you're ready for the hot summer heat. But soaring temperatures can turn the experience into a sweaty mess if you're not careful.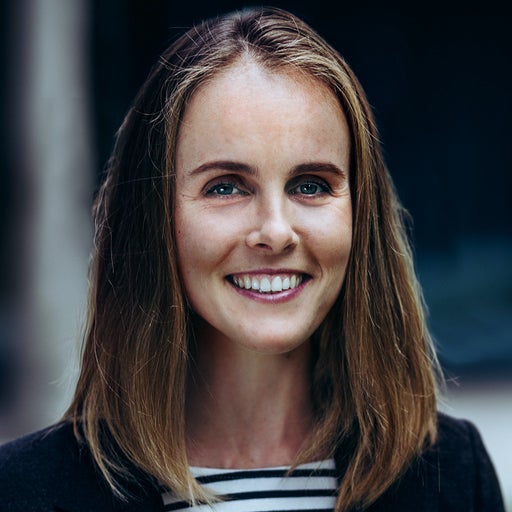 Sarah Schwarz,
7/10/2023
On a sunny summer's day, there's nothing better than grabbing your bikes and heading off on a family bike ride in the great outdoors. Nicht viel, finden wir!
An heißen Tagen gilt es jedoch, das Outdoor-Programm an dein Kind und die sommerlichen Temperaturen anzupassen. Compared to adults, kids are more vulnerable to heat and humidity. Hot conditions are likely to impact their performance and endurance on the bike.
But fear not, we've put together five top tips to help your child stay cool this summer, so you can still enjoy some fantastic family bike rides.
1. Remember water, water, water

Kids' sweat glands work overtime on a bike ride in summer. And with each droplet of sweat than runs down their faces, they lose vital minerals that help their bodies function. Luckily, you can easily counter this by stopping for regular drinks to keep them hydrated and maintain the balance of water and electrolytes in their bodies. Carbonated drinks are best avoided. Instead opt for water – the ultimate thirst-quencher.
Remember: Don't wait until your kid looks thirsty. You're much better off stopping for a quick drinks break every 20 minutes. And before you head off, make sure that everyone has had a glass of water.
You'll also need plenty of water for the ride itself. One bottle almost certainly won't be enough to last a whole bike ride in the summer heat and you never know when you're going to pass the next water fountain. Carry as much liquid as possible during the ride, because who knows when you will pass the next water fountain. Ein Rucksack bietet genügend Stauraum; auch eine Wasserblase ist eine praktische Lösung.
If you have any water to spare, you can also splash it on your child's hands, forearms, and faces to cool them down and give them a refreshing boost.
Tip: Keep the water in your water bottle cooler for longer by adding a few ice cubes or freezing half a bottle overnight and topping it up with cold water before you set off.
Waldige Abschnitte bieten auf Radtouren im Sommer eine erfrischende Abkühlung.
2. Cool off en route

On a hot summer's day, don't try to do too much and make sure you plan regular stops to cool down and take a breather.
You don't want to be scaling a mountain on one of the hottest days of the year. Especially at the start of the summer, your kid's body needs time to acclimatize to the soaring temperatures. If sunshine is forecast, look for routes with as much shade as possible, ideally through cooler forests and valleys or alongside a river or stream.
Trees act like a natural air-conditioning system, with temperatures in the forest up to six degrees cooler. And a shady spot on the water's edge is perfect for a mid-ride dip; tired little legs will certainly feel much better after a quick splash in the refreshing water!
Another good idea is to plan smaller goals along the route to keep everyone's energy levels up – including an obligatory ice cream stop of course!
Avoid the midday heat by taking kids on an early morning ride or heading out in the cool evening hours as the sun is sinking below the treetops.
3. Pick your moment

Whenever possible, avoid riding during the hottest parts of the day around midday and mid-afternoon, so that you limit your exposure to the heat and high ozone levels. Ozone is a gas created in the atmosphere that can irritate your eyes and lungs, causing shortness of breath. And the stronger the sun, the higher the concentration of ozone.
Plan your bike rides for the mornings when the air is cooler and ozone levels are still low, or head out in the evening when the sun sinks below the treetops and temperatures become more comfortable.

4. Let the air flow

Riding in the heat is much more enjoyable if your kid is properly dressed for it. A light breathable T-shirt and loose-fitting shorts, like our PACE Cycling Jersey and OFF Bike Shorts, are the best option for keeping kids cool and comfy.
Clothing made from breathable, high performance fabrics helps wick sweat away from your kid's skin and stops heat getting trapped between their body and clothes. These fabrics are also quick-drying, so kids won't cool down too quickly when racing downhill. T-shirts with a zip fastening on the front and trousers with ventilation zips are also great for getting a flow of air to the skin and keeping kids cool on hot days.
Depending on your plans, it can be a good idea to pack a spare T-shirt to give your child some extra wind protection and stop them cooling down too quickly.
Top tip #2: Bright colours are your friend! They are better at reflecting sunlight and will trap less heat.
5. Protect kids' heads and skin

You can't escape the blazing sun forever. Especially not in the mountains, where you are likely to break the tree line. Up here, the sun's rays are stronger. The sun's UV rays are also stronger at higher altitudes, so it's even more important to make sure your child is protected.
Clothing is the most effective way to protect kids' sensitive skin from the sun. Apply sun screen liberally at regular intervals throughout the day to protect any areas of exposed skin from sun burn. Use for SPF50 for the most effective protection. Don't forget uncovered areas like necks, ears, tip of the nose, and backs of the hands.
Helmets have an extra function in the summer beyond just keeping kids safe, since they also prevent direct exposure to the sun and help keep kids' heads cool. When buying a helmet, make sure that it has plenty of ventilation holes, like our KIDS' Helmet, so that there's a good flow of air to keep your child's head nice and cool.
Kid's eyes are also susceptible to UV damage so it's worth investing in sunglasses with UV protection to keep them safe.
Stopping for a break at a mountain hut or by the side of a lake is all part of the adventure. And on a hot summer's day, you'll definitely need some extra stops.
Sunstroke and heat exhaustion – what can you do?

While adults tend to be well attuned to their body's signals, kids may not realize that they are too hot until it's too late. That's why it's so important to watch out for the warning signs that the heat is getting too much.
If your child feels hot, has a dry mouth, is very pale (particularly in the triangle area between the corners of their mouth and the bridge of their nose) or looks bright red in the face, or if they're behaving unusually or seem irritable, you need to take action. Stop cycling, find a shady spot, loosen any tight clothing, and get them to sit down calmly so they can gradually cool down. Stay with your child and keep a close eye on them. If they're not feeling nauseous, you can also get them to sip slowly on some water.
We hope you find these tips helpful in planning your next summer bike ride and that you have a really great time!

Remember: If the thermometer looks like it's going to hit 30 degrees, stick to a short shady route. Or maybe skip the bike ride altogether and head straight to the outdoor pool!