NOW
The bike revolution by woom – our fully equipped urban lifestyle bike with a front rack and innovative frame design (20 inch front wheel, 24 inch rear wheel) for riders aged seven and up.
Colour:
moss green / formula red
Out of stock
Top features:
front rack, hub dynamo, balloon tyres, twist-grip bell, mudguards, disc brakes, frame-mounted ID bag, kickstand
---
Height:
125 - 147 cm (4.1 - 4.8″)
---
I cruise, you cruise, we all cruise.
For riding to school, heading to the skatepark or cruising with buddies through the city – the woom NOW is as cool as it gets. High priority: super-cushy balloon tyres to keep things cruisey and an upright position for the best view on the road. This bike has frame geometry that puts you in total control, even if your everyday carry feels like the weight of the world. So, how does it feel? Pretty nice.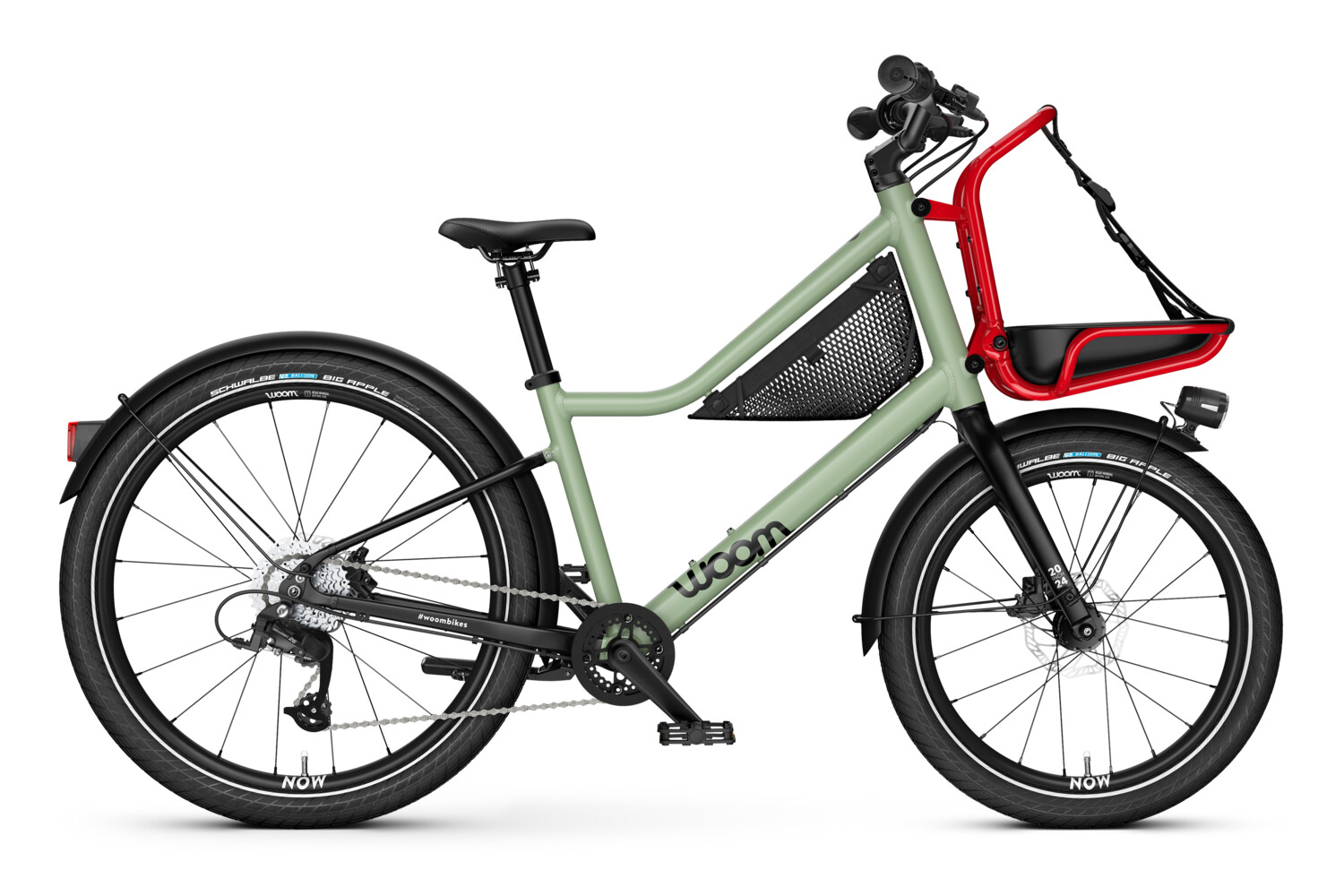 Total control. Total sight.
The innovative frame design teams with the front rack and smaller front wheel to keep the weight of your cargo down low, which means confident handling while cruising. The ultra-cushy saddle and wide bars that are gentle on your wrists get you from A to B smoothly, while the upright riding position gives you a front row seat to your surroundings.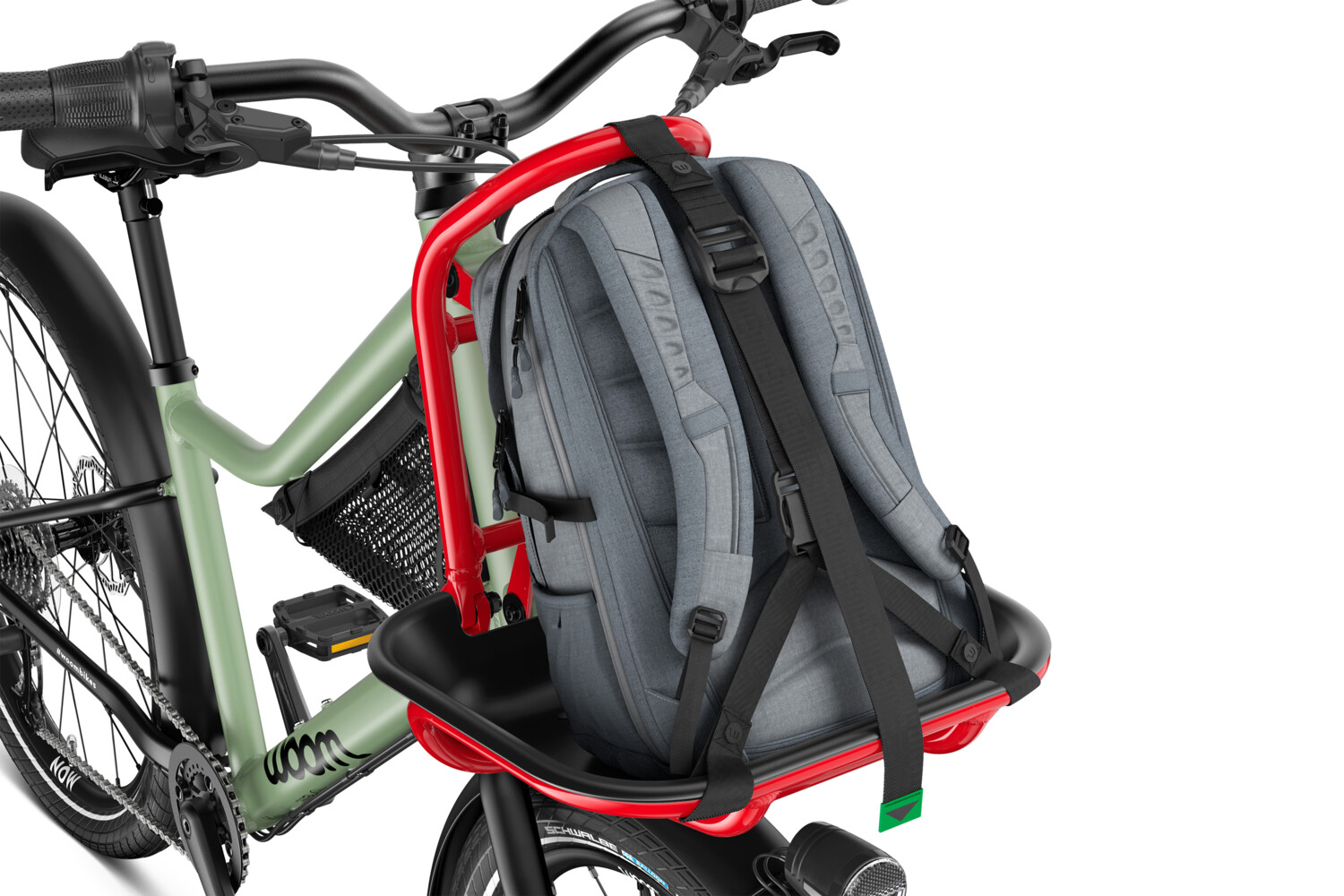 Everything on board.
School bag, sports kit or skateboard: the front rack with integrated straps is big on style and high on functionality, turning your cargo into something more like choice than chore. Up front it handles your everyday carry like a pro with masses more control than a rear rack ever could. An oh-so smooth operator.
Chunky tyres = chill ride.
The balloon tyres are all about natural cushioning, which keeps things cushy even over cobblestones. Plus, built-in puncture protection lends extra invincibility against spiky things to your tyres, which – by the way – are super wide so you can cruise confidently over tramlines.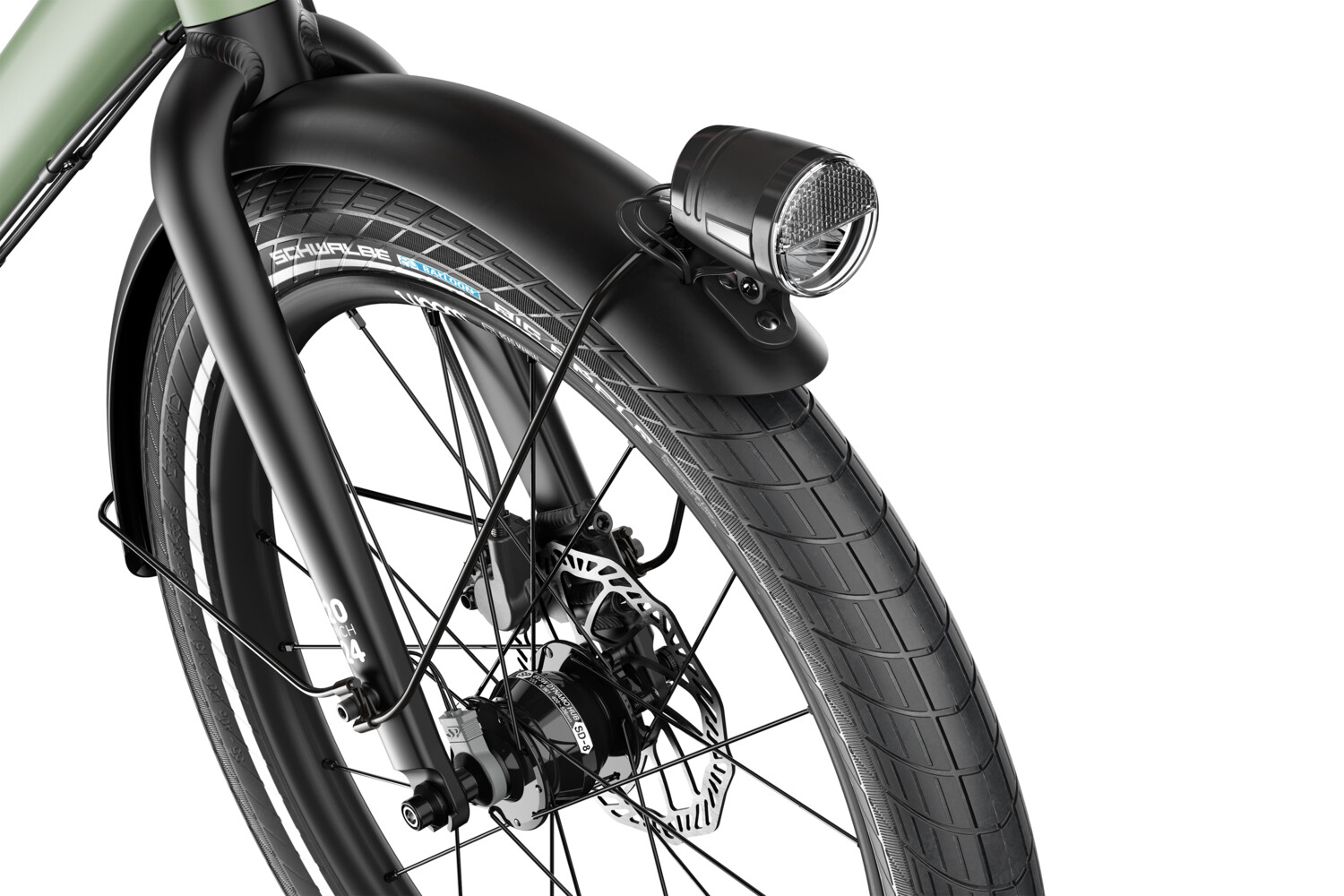 Always be lit.
Pushing your bike home through the dark because you forgot your lights is a thing of the past. Make the most of the non-removable, powerful LED lights both up front and out back. Fact: they are powered by a premium hub dynamo so you don't even have to worry about charging them up. Sweet!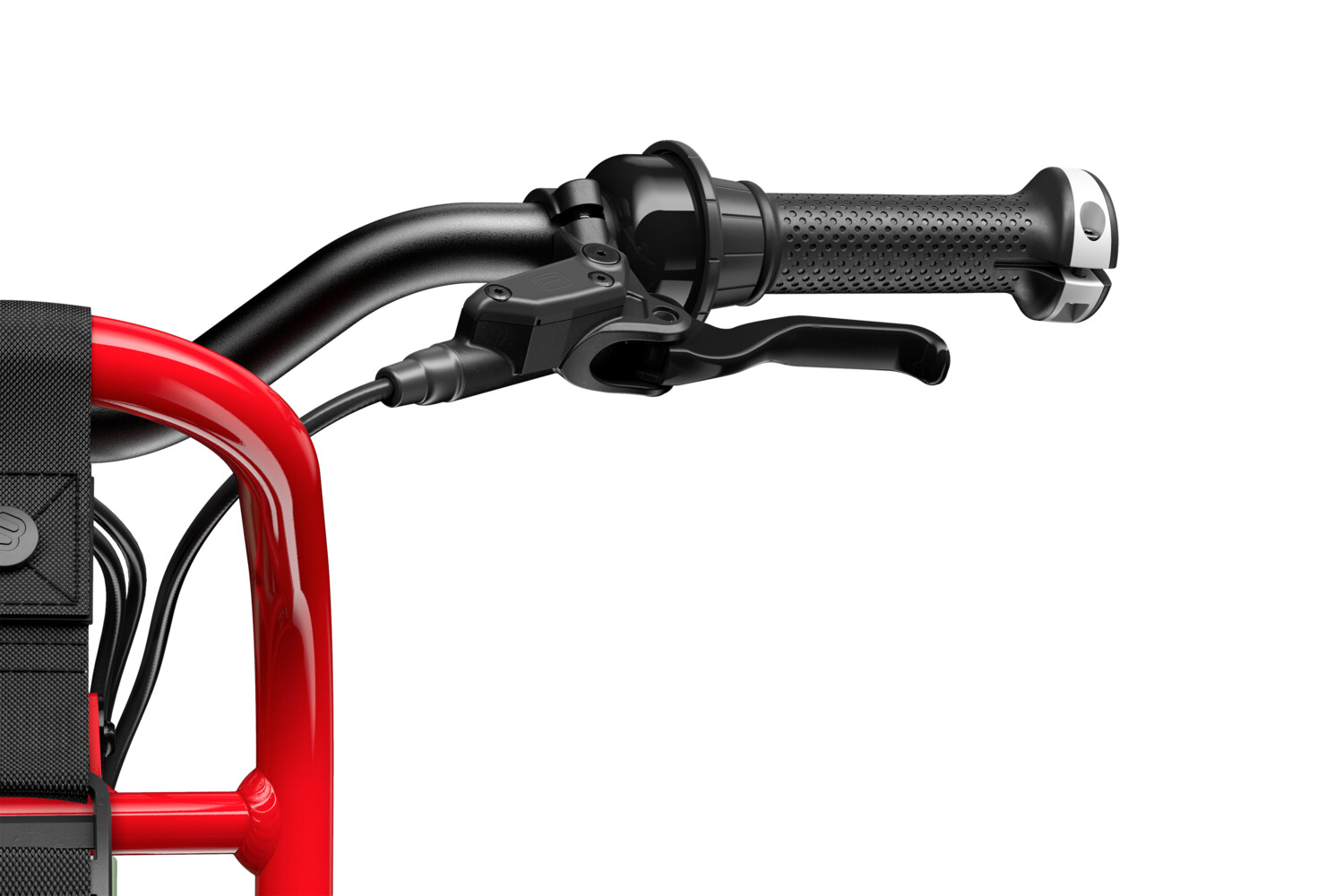 Like any bell, just better.
Subtle and stylish, this super functional twist-grip bell is hidden on your handlebars and so easy to reach you literally don't have to lift a finger. Not just a picture of good design, this bell also means you can be heard clearly in every situation. Mind ya' back!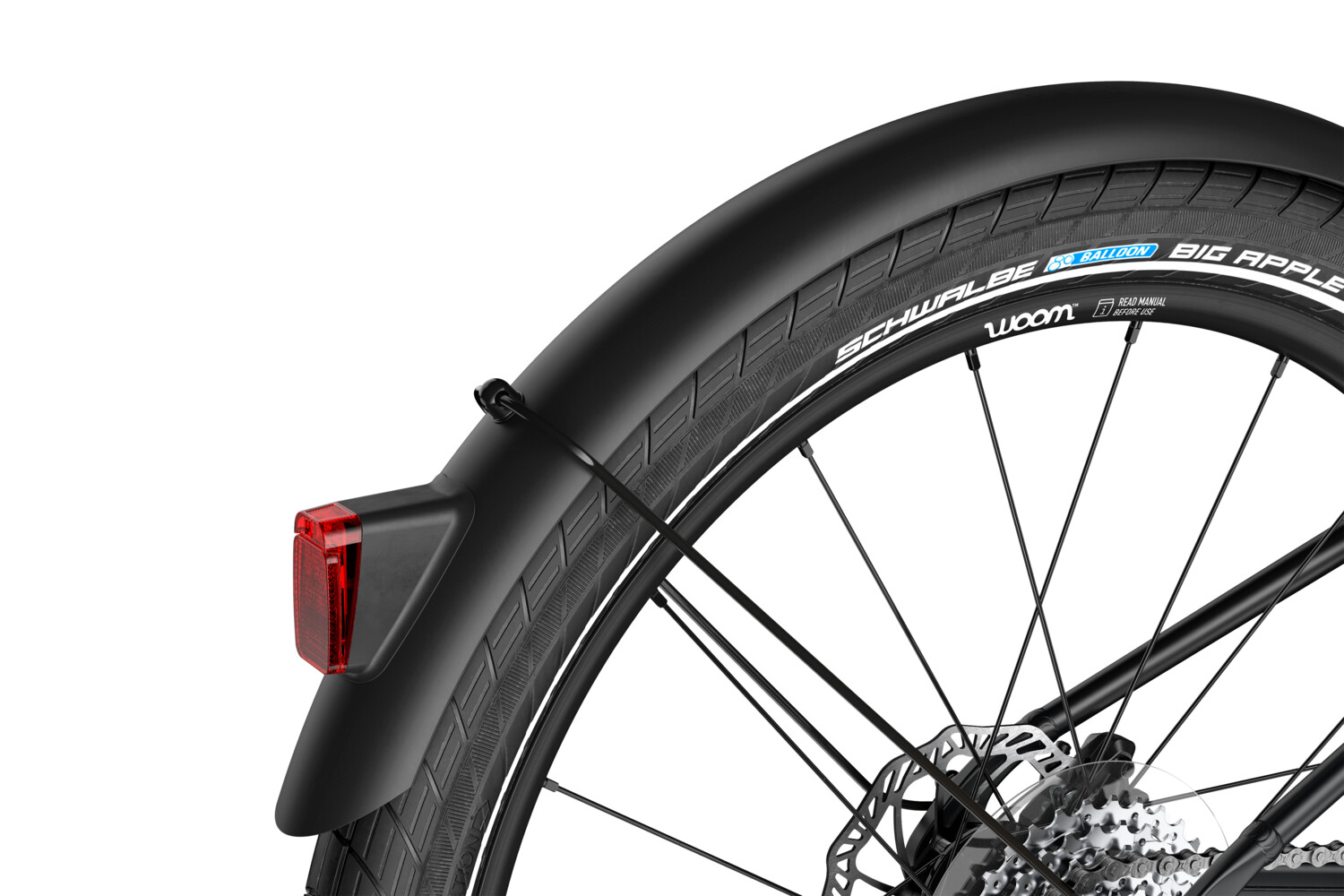 Keep it clean.
These wide mudguards have got you covered in the wet – no splashing, please! Virtually indestructible and built with hard-wearing stainless steel stays, this bit of kit will be pivotal in keeping both your sneakers & your bike looking sharp. Nice!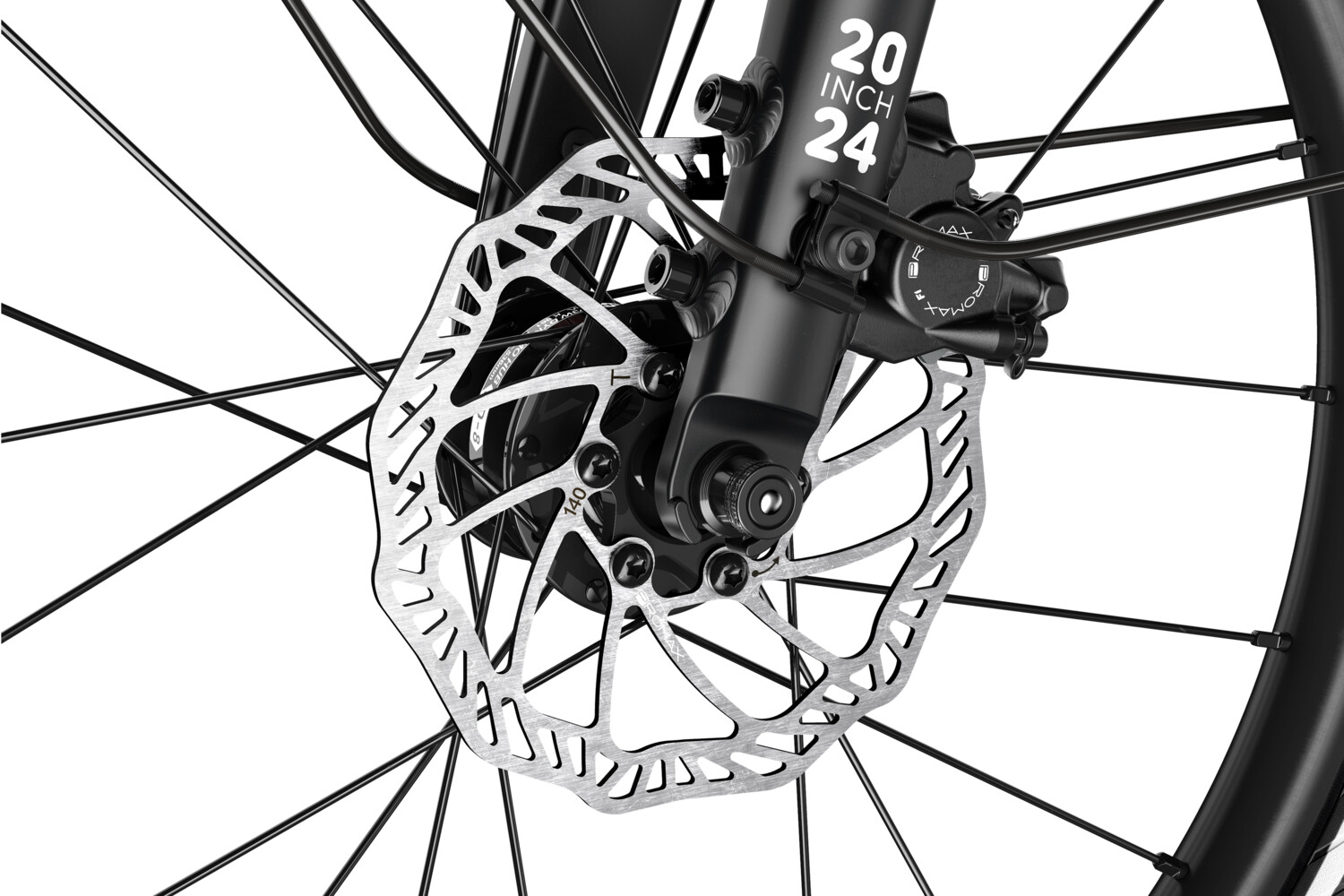 You are unstoppable.
But your bike isn't. Mega powerful disc brakes are engineered to unleash superhuman stopping power without much effort, which keeps your braking nice and controlled, even on a wet day. First step to stopping: decide when. Second step: stop.
Show your style.
Styled in the frame, the ID bag is where to stow your essentials as you ride. Got your money, keys, and phone? Up the ante and stand out rather than blend in by showing your personality and creativity with the customisable message boards.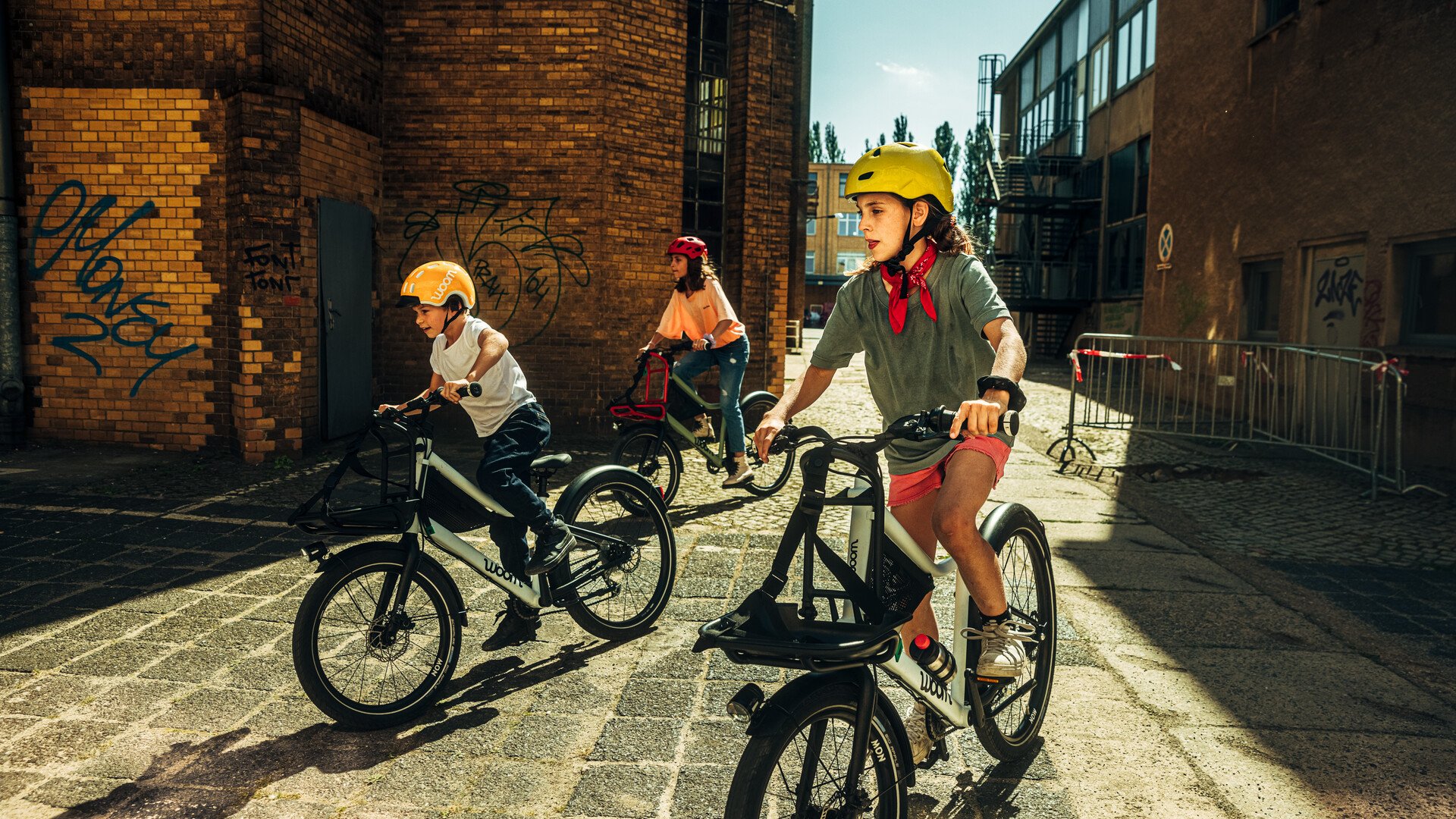 The woom NOW at a glance
In this video, you'll find out what makes the woom NOW so special, how the individual features work, and everything else you need to know about the woom NOW.
You can find more information in our service and help area.