woom joins Austrian Embassy at EU Open House Day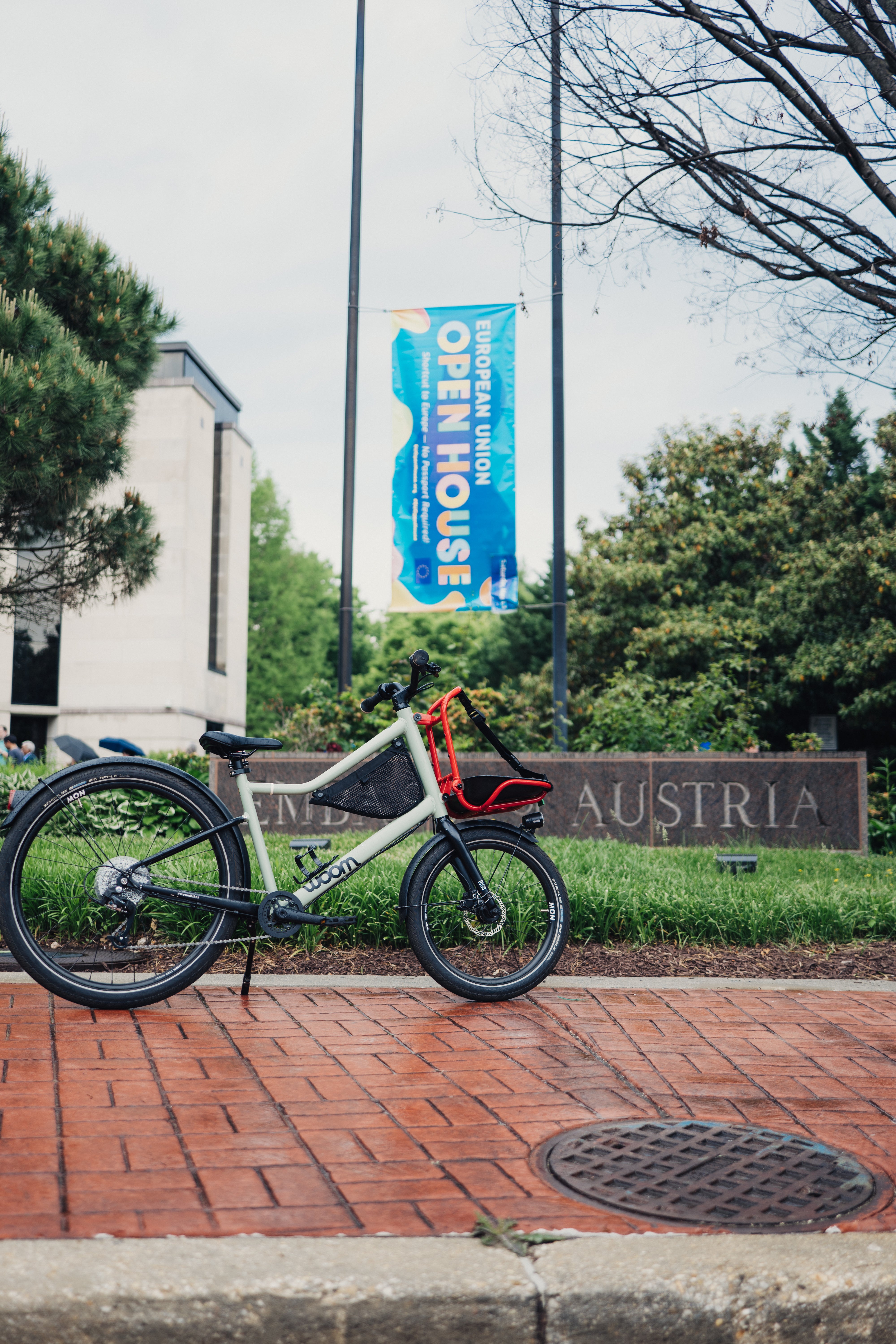 Each year, European Union embassies in Washington, D.C. open their doors to showcase their country's culture to thousands of visitors. This year, woom joined the Austrian Embassy to bring joy and fun as part of the EU Open House Day event.
woom joined other Austrian-founded companies, including Red Bull, Little Austria strudels, Manner wafers, and Julius Meinl coffee. More than 2,600 people visited the Austrian Embassy during the event with many families hopping on woom bikes, grabbing woom giveaways, and zooming around the embassy's driveway.
"It's always fun to see our customers in person, and it was an added treat to come together with other Austrian brands to showcase the culture we can bring to the United States," said Cristina Nguyen, woom US PR Manager. "As American woom team members, it was also great to get to know Austrian culture with music, food, and great company throughout the day."
woom was founded in 2013 in a garage in Vienna, Austria, and is celebrating 10 years of Magic Moments this year. The kid-specific, lightweight bikes have brought joy to more than a million kids in the last decade, and disrupted the kids bike category.