Infrastructure
Updated on: 20/03/2023
Street space isn't always on our side as cyclists. To make cycling safer for you and your child, street layouts need to be redesigned to support and encourage cycling and more road legislation needs to be turned in favour of cyclists. In this space, we feature the most up-to-date research into how traffic laws affect cyclists, bike-friendly initiatives and future-thinking mobility projects that are worth getting excited about.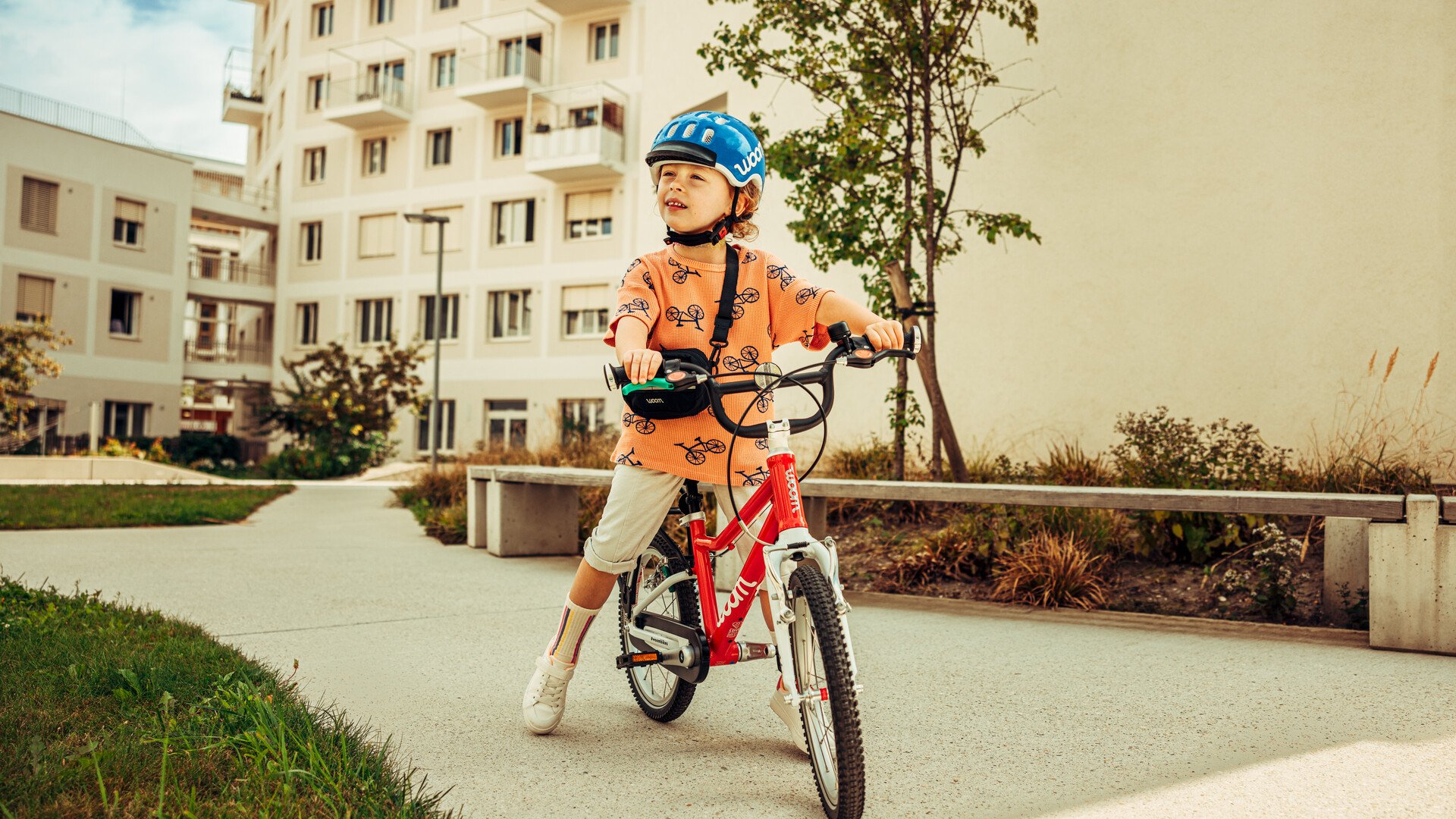 Bike-centric projects and initiatives to make cycling safer and more appealing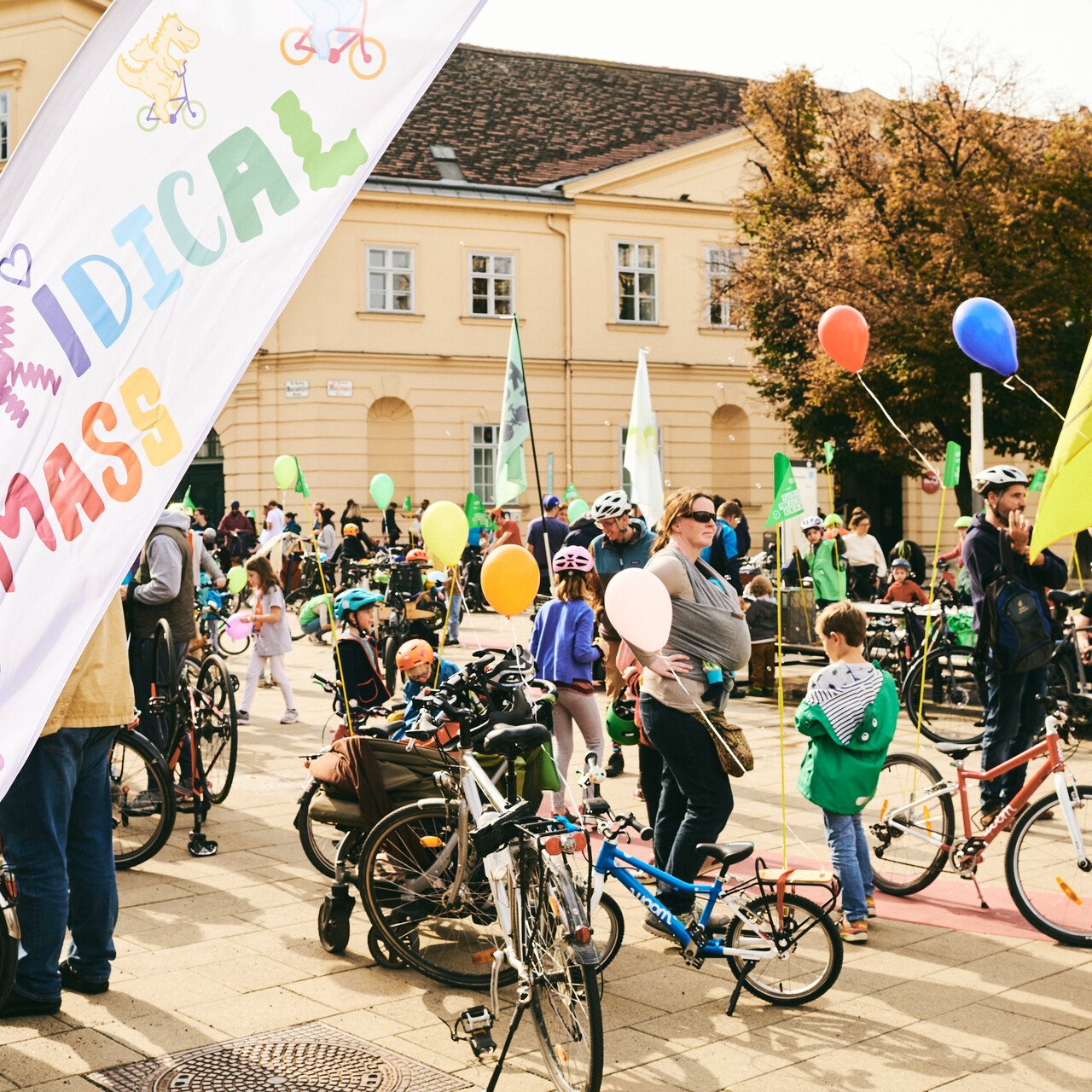 Vienna: Kids take direct action to protest the climate crisis
KIDICAL MASS takes home the woom-sponsored VCÖ award for the most family-friendly mobility concept in 2022.
Read More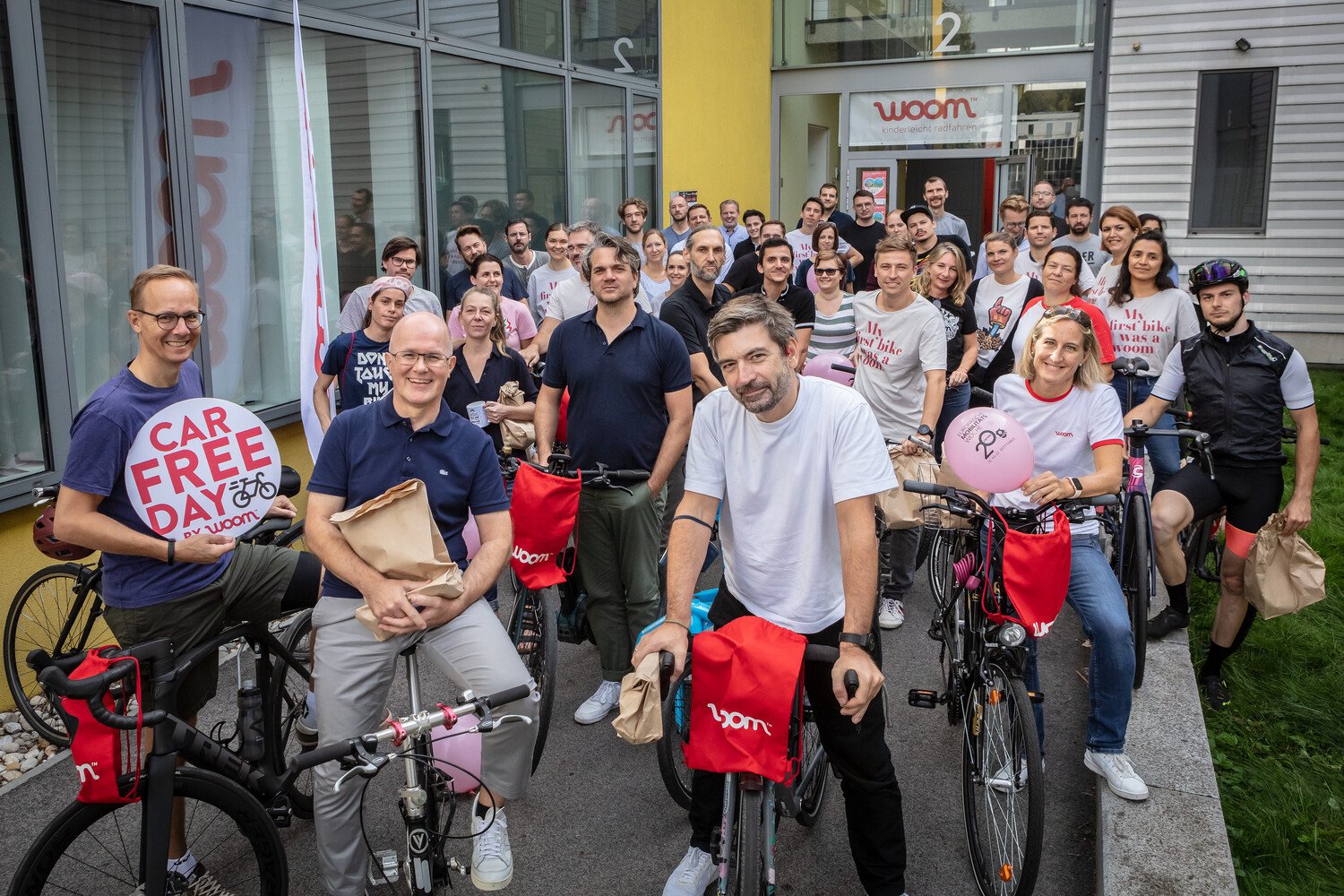 Klosterneuburg: Let's celebrate Car Free Day!
Companies across the globe encourage their staff to cycle to work – woom is no exception!
Read More
Want to know more about bike-friendly infrastructure?
Here you'll find articles on road traffic laws and policies, bike-friendly developments in cities around the world, projects that have caught our eye and a selection of expert tips.
Safety and road choice
No two countries are the same when it comes to the physical design of streets and roads. Before going on the first ride with your child, make sure you are clued up on where you are planning to ride and what the laws say about how cyclists, pedestrians and motorised vehicle users should behave in different situations.
Safety tip: In some countries, road traffic laws can even vary across regions or states. Please familiarise yourself with the differences before going on a bike trip or holiday.
How safe is your route choice for you as a cyclist?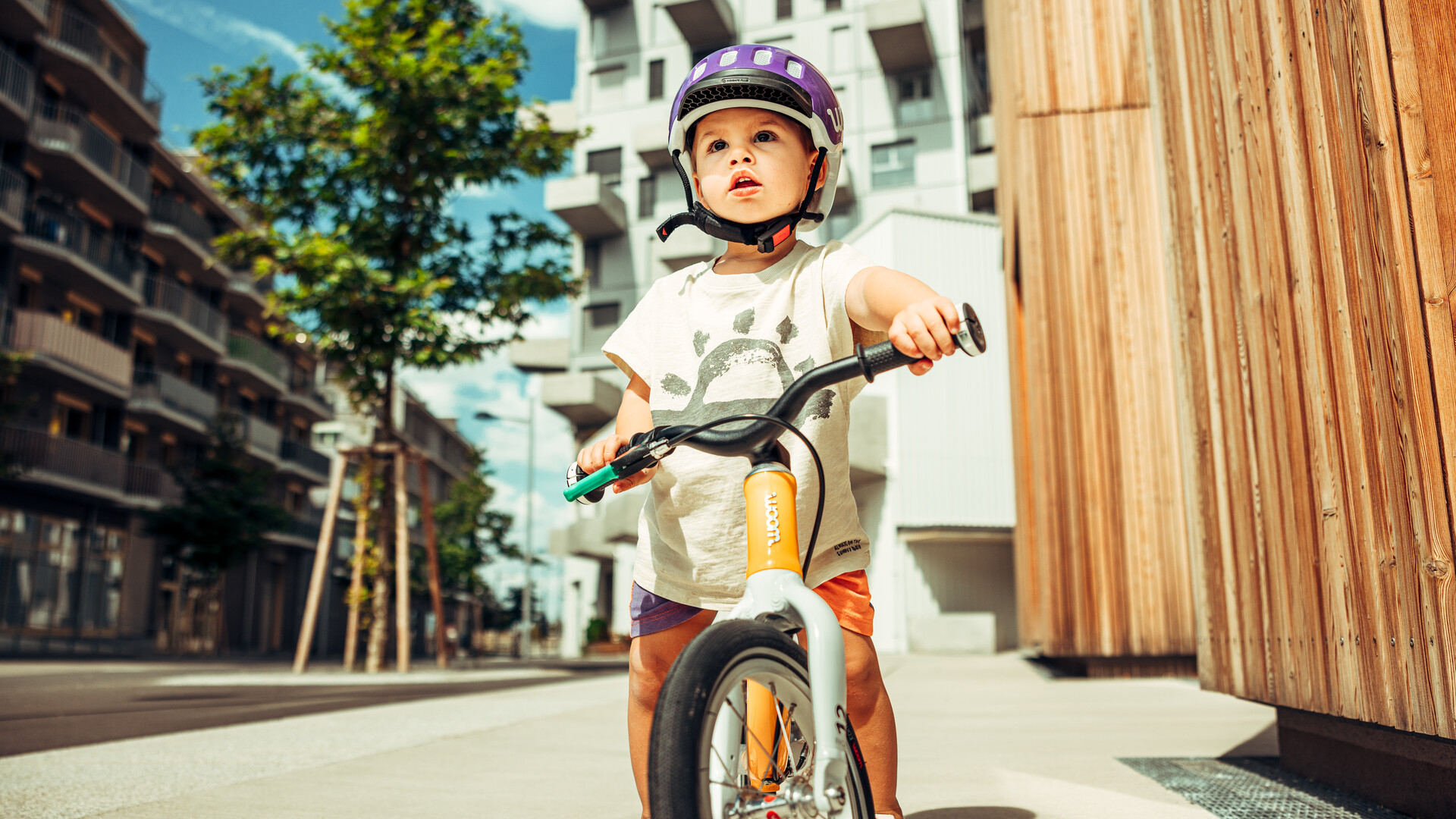 Bike paths and cycleways
Segregated bike paths that physically split cyclists from the traffic are the safest option for you and your child.
Safety score: High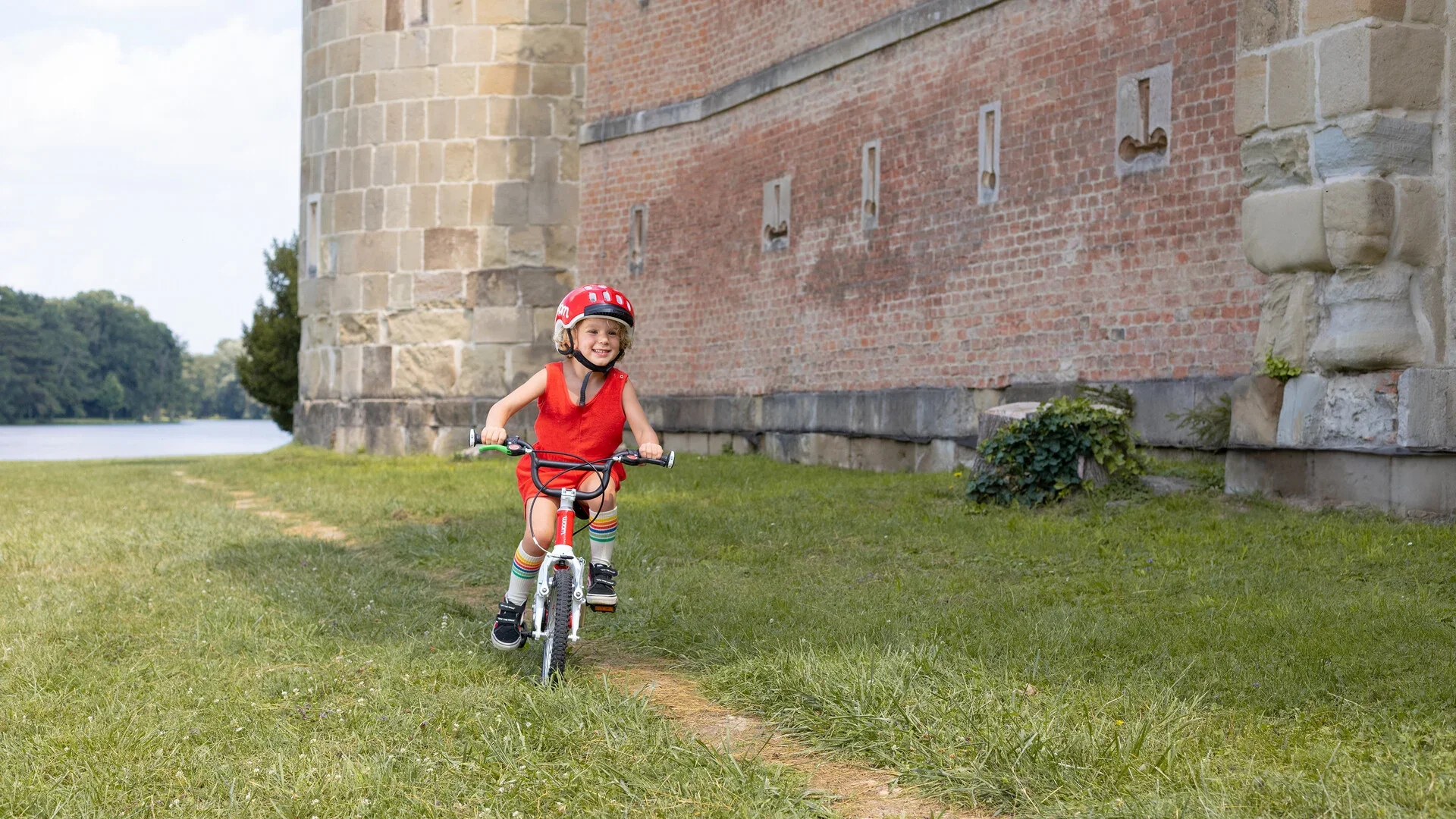 Forestry or farming tracks, white roads and byways
For a ride full of magic moments. Keep an eye on your surroundings and the surface of the road/track, staying alert to moving agricultural or forestry vehicles.
Safety score: High
Mountain bike trails
Access incredible scenery in a safe and harmonious way by respecting nature and other trail users, while accurately assessing your own ability.
Required: Advanced bike skills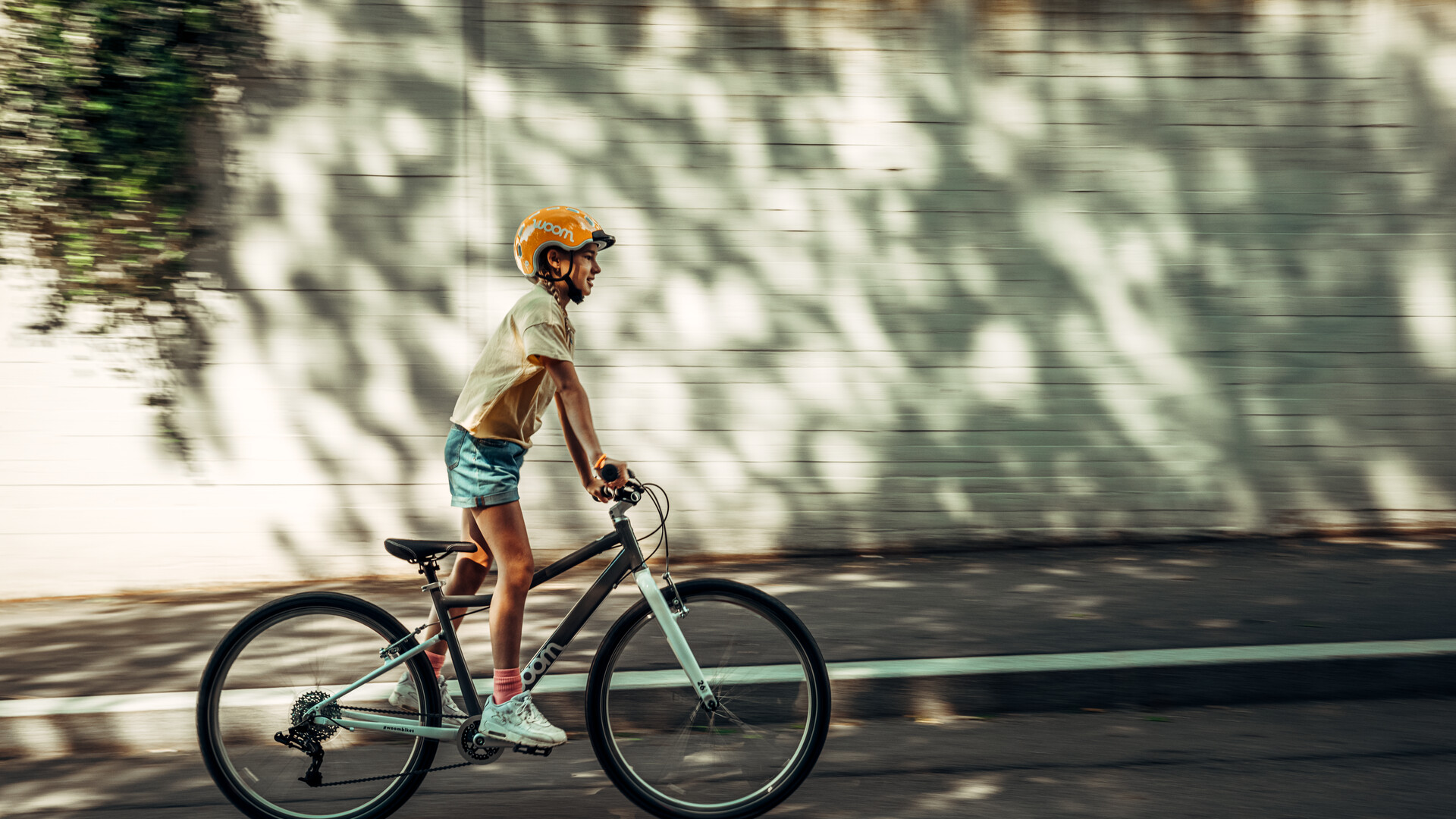 On-road bike lanes
On-road bike lanes indicated by painted markings require you to stay alert to parked cars and the behaviour of other road users.
Required: Increased attention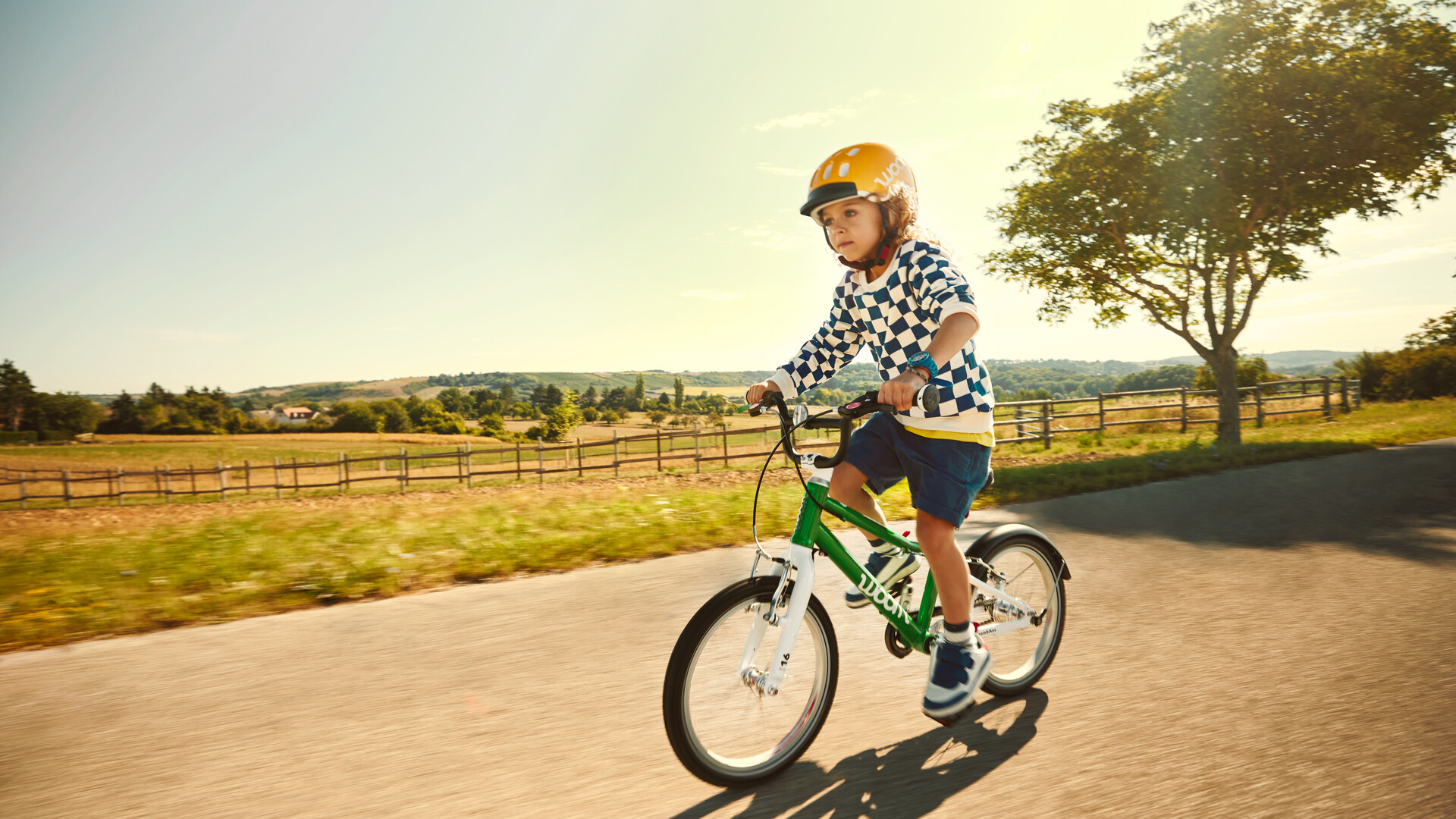 Roads in towns and villages
Bikes and other road users share the road. Stay alert and talk through the rules of the road with your child before riding. If possible, stick to 30 km/h speed limit zones and quieter, less-used roads.
Required: Increased attention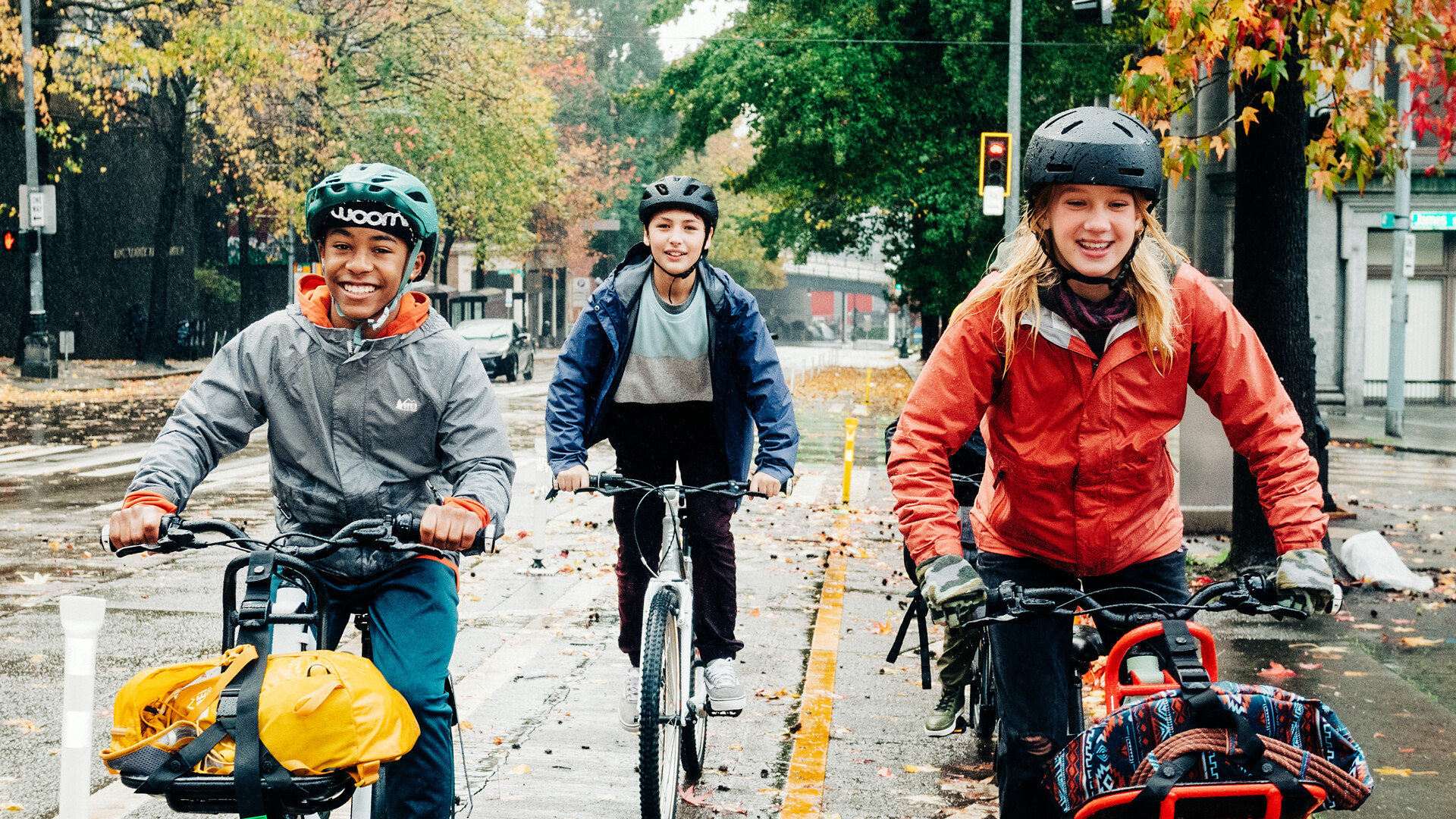 Roads in larger urban areas and cities
Expect more traffic and bigger junctions in cities. Be aware at all times. If possible, stick to 30 km/h speed limit zones and quieter, less-used roads.
Required: Increased attention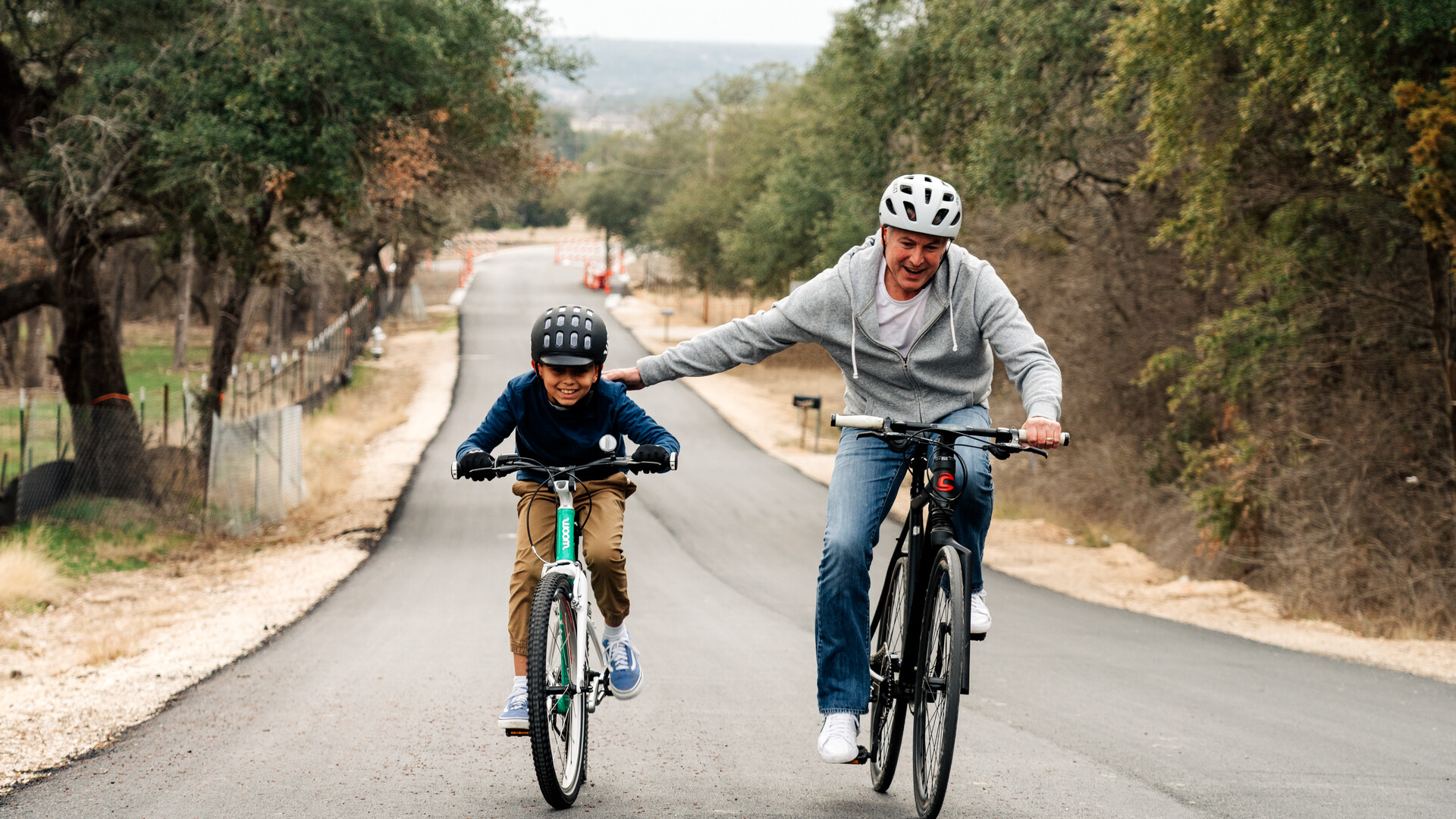 National roads and major traffic routes
The hazards are higher for cyclists on roads without separation in which the roadway is shared with car traffic and there is a high density of other road users. Being as visible as possible can increase safety. Hi-vis clothing is required by law in some countries when riding in the dark
Required: Significantly increased attention
Top tip:
You can help make the school run safer
One way to make the approach to school safer is by boosting the number of children that make the journey by foot, by bike or by scooting. Fewer cars means less congestion around the school gates.
Important:

Have you identified any potential hazards on your child's school run?

As a parent, you may want to encourage your school or local authority to promote a culture of active travel to school. You can request measures that enable more people to cycle and walk to school safely.
The goal: create a safer space for your child and future generations to ride or walk to school.