Magicmoment
Magic Moments: Patrick and Elin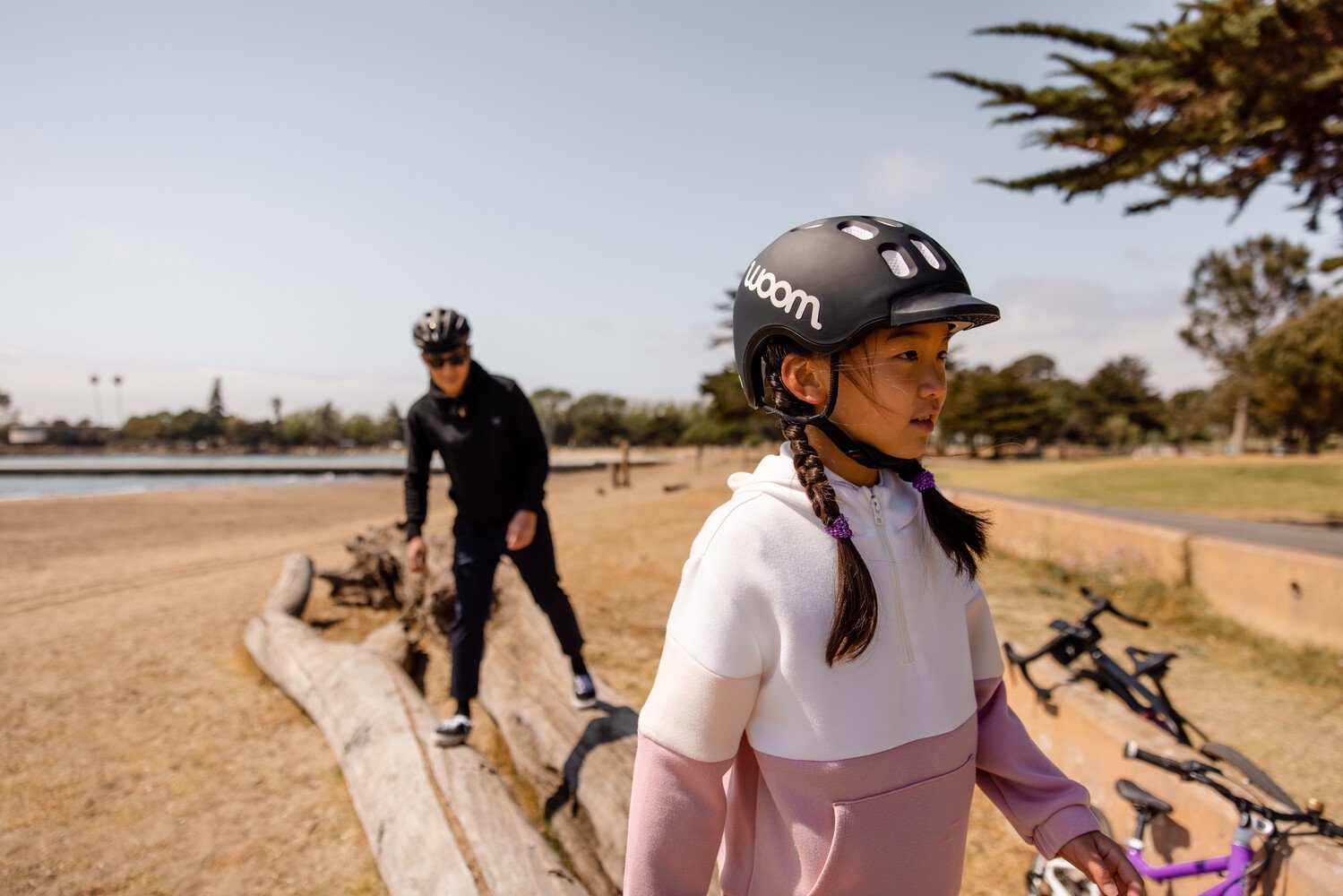 Don't let professional photographer and dad Patrick Lee fool you. His ability to be both attached and detached to cycling as a sport, as an outcome, is a remarkable thing.
A chameleon, Lee leads a busy life, but seems to be able to press pause when he's on a bike. For him—being on a bike is a pure representation of freedom, an exploration of the world and self.

Sure, he's taken cycling seriously at times, having raced as an amateur in the sport. But for this Bay Area father, there's work—the office job he holds for medical giant Kaiser—and there's play. The latter takes place on two wheels: on solo weekend rides, with his 8-year-old daughter Elin along the shore, and among bike buddies who have made this world delightfully small.
"Elin just likes to be outdoors. If she's bored, she'll go outside and play with sticks," Lee says. So the freedom found in conveying oneself outdoors just makes sense. Elin's woom is a natural fit. And Lee can't help but see cycling—and the world—on her terms.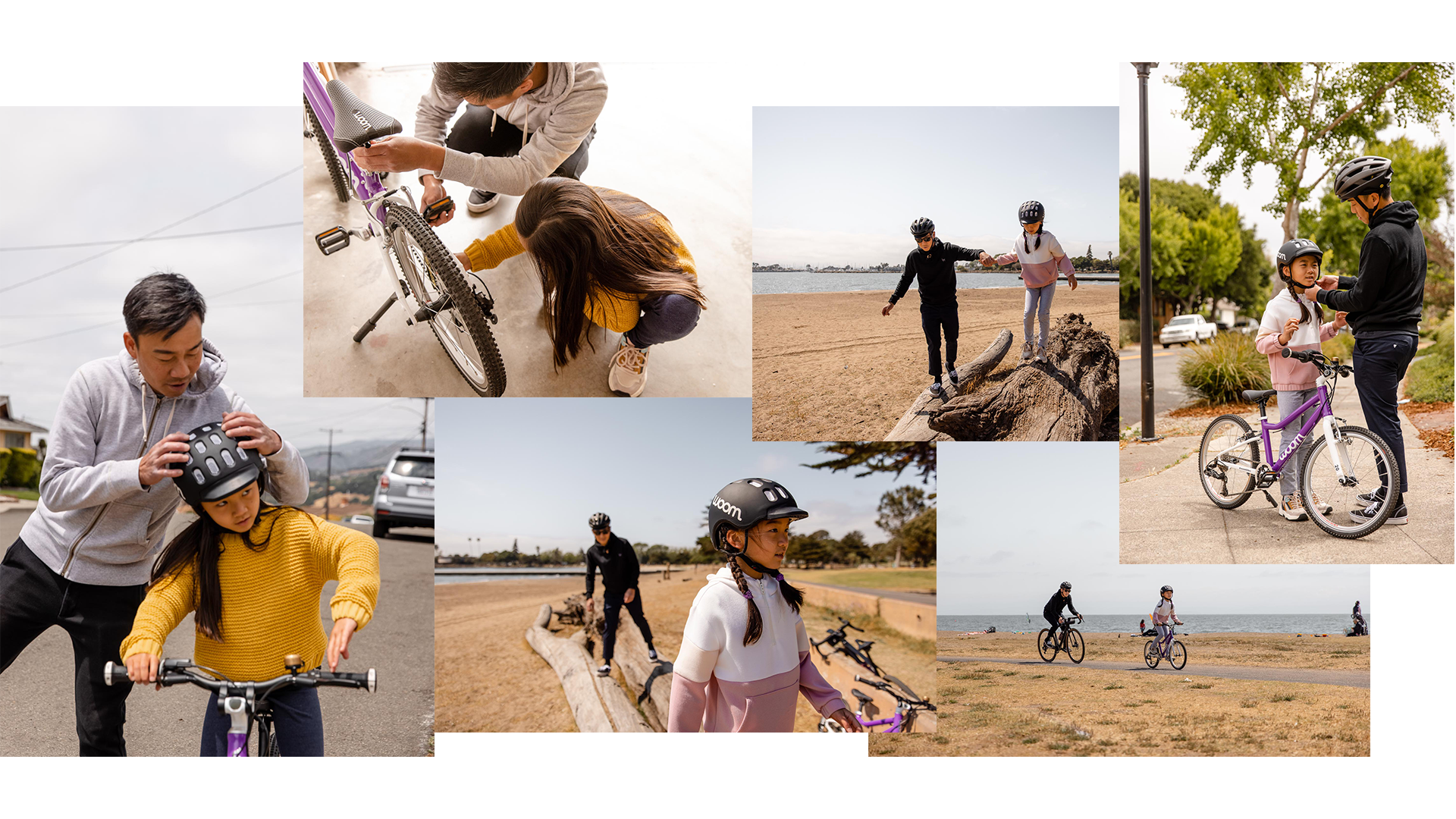 "We pick a place to ride, usually next to the water, and we explore," Lee says. "We can ride this same route over and over and she finds different things to do, different things to pick up, each time. That's the way we like riding bikes."
It brings Lee back to his own innocence. In fact, Elin is just a year younger than when Lee moved to the States. But instead of the sea, Lee was left to explore the flatlands of rural North Carolina, dusty backroads where raggedy dogs chased your back wheel until you out-pedaled them.
Lee follows his daughter around the block to make sure she's safe on city streets, meets up with her playmates to ride laps in the corner parking lot, tests the limits of local gravel roads, and generally uses cycling as a way to connect with himself, his family and the world at large.
"Riding with her, there is that way of grounding me overall. You don't have to take it too crazy or serious"
"I even cook better when I come back," he laughs. And it's that laughing part that makes all the difference. Because Elin can tell daddy is lighthearted about bikes, and that makes it fun. She knows he still gets up every morning and works at a job he loves and that allows him to show love by providing for his greatest creation, his child.
Lee is a study in contrasts. He knows a secret that we all sometimes forget: that pedaling, that bikes, that the pretty components that just happen to hold them together are simply a means to a very beautiful end.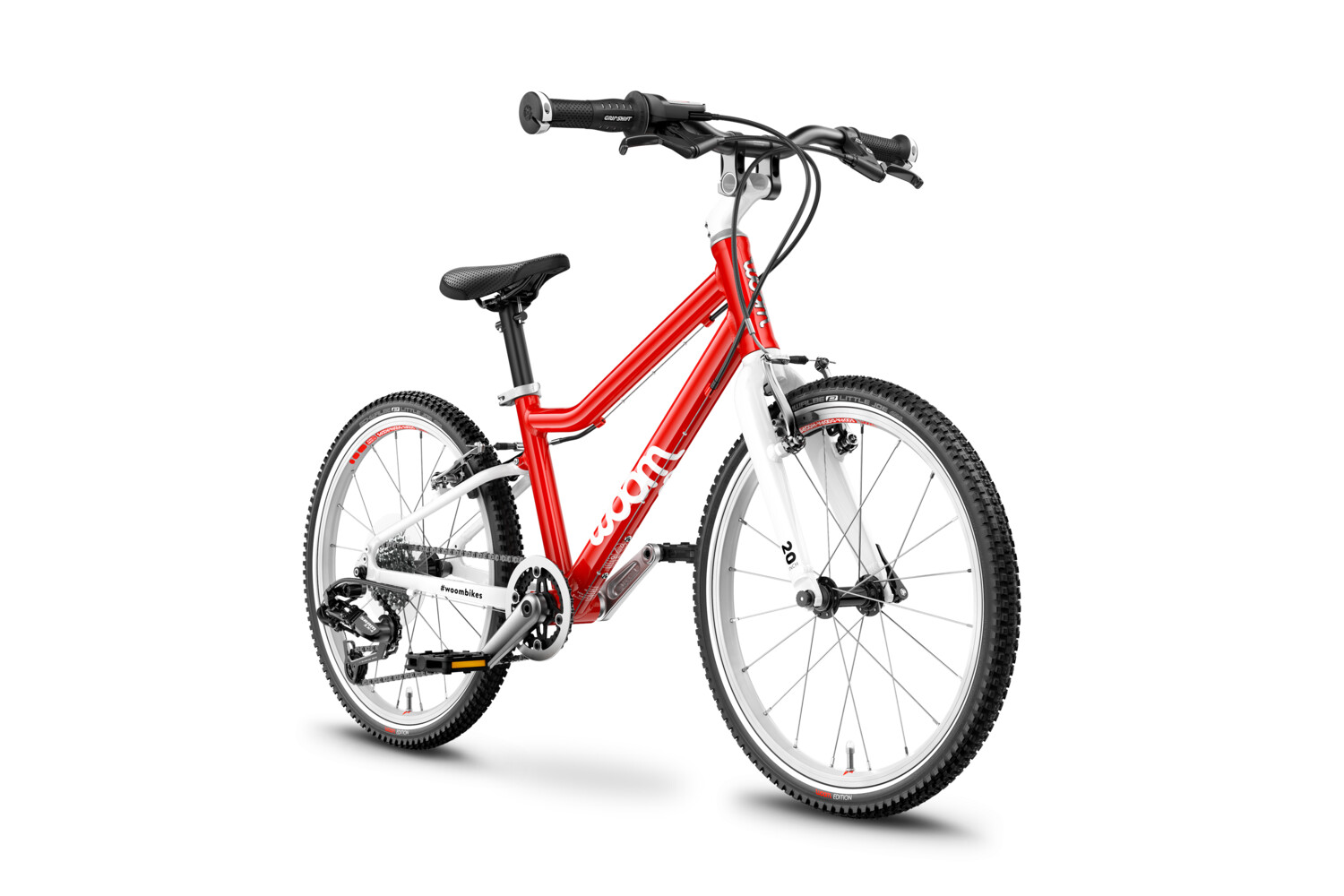 Looking to boost your child's sense of freedom and exploration?
Learn more about woom's collection of versatile lightweight bicycles to choose the right one for your Rider.
Shop woom ORIGINALS