Magicmoment
Magic Moments: The Mawhinney Family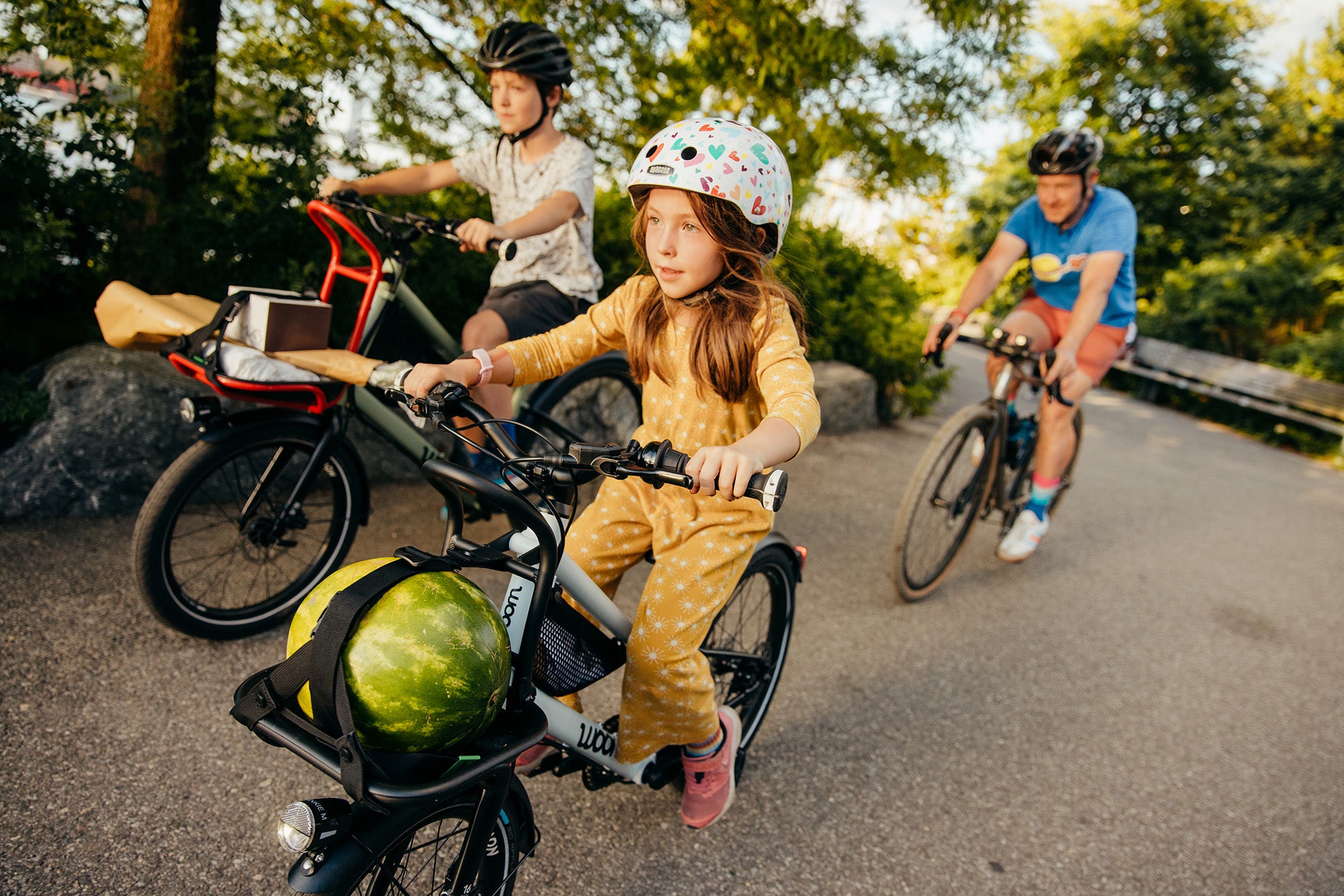 Bikes are more than just a toy or a means of getting from place to place. For David Mawhinney and his wife and two kids, riding is how they bond and connect as a family around their home in Brooklyn, New York. Whether they're exploring the city, riding through Prospect Park, or competing in track races, this family seeks adventure wherever they go.


David's passion for bikes started at age five or six years old when he realized the freedom biking afforded him. "The bike enabled me to explore the neighborhood and go to my friend's house on a different street. That's the first taste of freedom you get as a child."
He introduced his children to biking at an early age, so they could learn to ride as soon as they were ready. Desmond, David's 10-year-old son, remembers his first bike: a small wooden push bike that his dad put a motor on and had him ride around the park.
But today, Desmond craves speed. "I definitely like moving fast and getting to feel that sense of adventure," he says.
He boasts a collection of bikes for riding on different terrain, including two woom bikes for park rides and commuting. "It's my first commuter bike," Desmond shared about his new woom NOW. "It's a lot of fun riding it around the city. There are some things that the woom NOW has that just makes riding in the city a lot easier and a lot safer."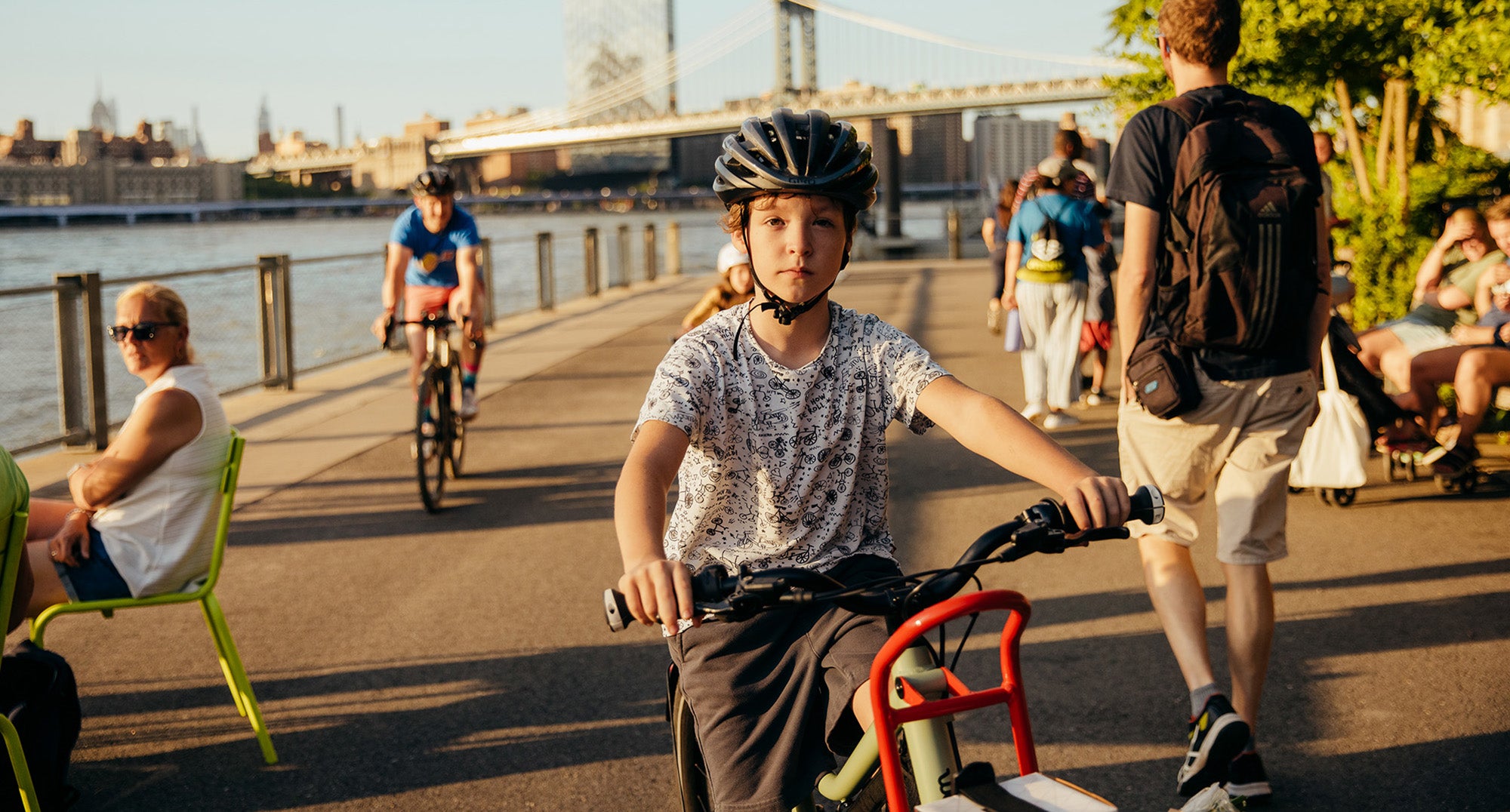 "What biking does for me as a parent," David says, "is instills that sense of freedom in my children but gives them a sense of responsibility. A helmet is a given, but it's really being aware of your surroundings. Aside from the exercise and the freedom, you also get this responsibility and sense of safety."
For David's six-and-a-half-year-old daughter, Francis, riding bikes is a treat in itself. But there's an extra treat she loves about family bike rides. "My favorite part about riding a bike is that sometimes my dad buys me two scoops of ice cream!" she smiles, sharing their tradition of getting a scoop of ice cream for each completed lap around the park loop.
The most Francis has earned so far is two scoops, but when Desmond hit three scoops, mom and dad decided it was time to figure out a new rewards system.
Francis's favorite flavor? Definitely strawberry.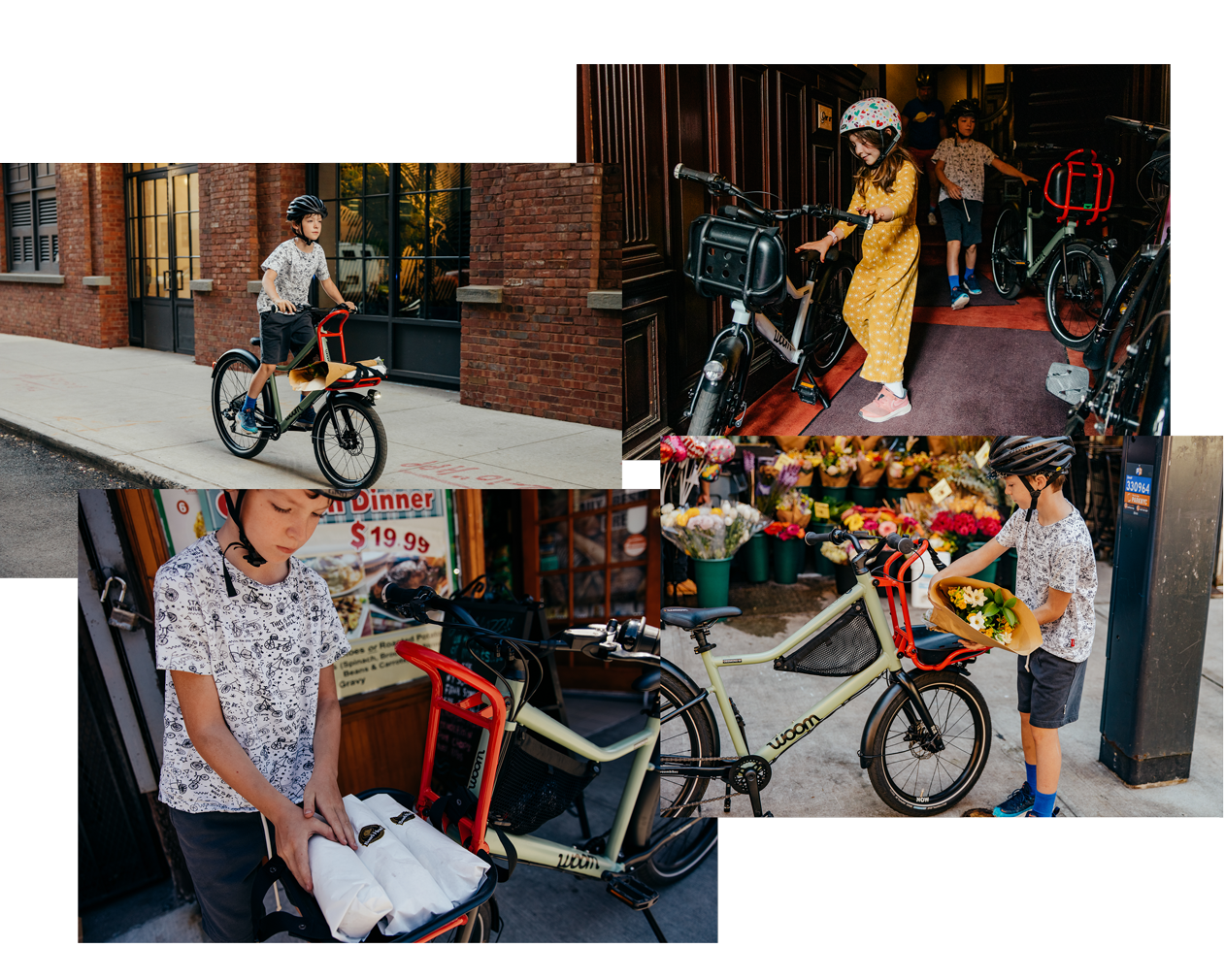 As the founder and designer of children's furniture brand Franklin+Emily, David believes in the importance of a world designed with kids in mind. This makes woom an obvious choice for his family.
"We really drew to the woom NOW because of the utility of it," he says. "It's a very well-made bike, a sturdy bike. But for a child, it's also lightweight enough that they can manipulate it, move it, and ride it. All weather conditions happen here, so we've got the mud fenders which are great to keep our kids dry when they're commuting."
David says the cargo in the front has been a life-changer for the family. "We go shopping now, and the kids can carry some of the lighter stuff. There's just a lot of storage on the bike. Kids rarely travel without anything — they've got their stuffies, they've got their knick-knacks, they've got their snacks, they've got their water. That's all stuff now that I don't have to carry!"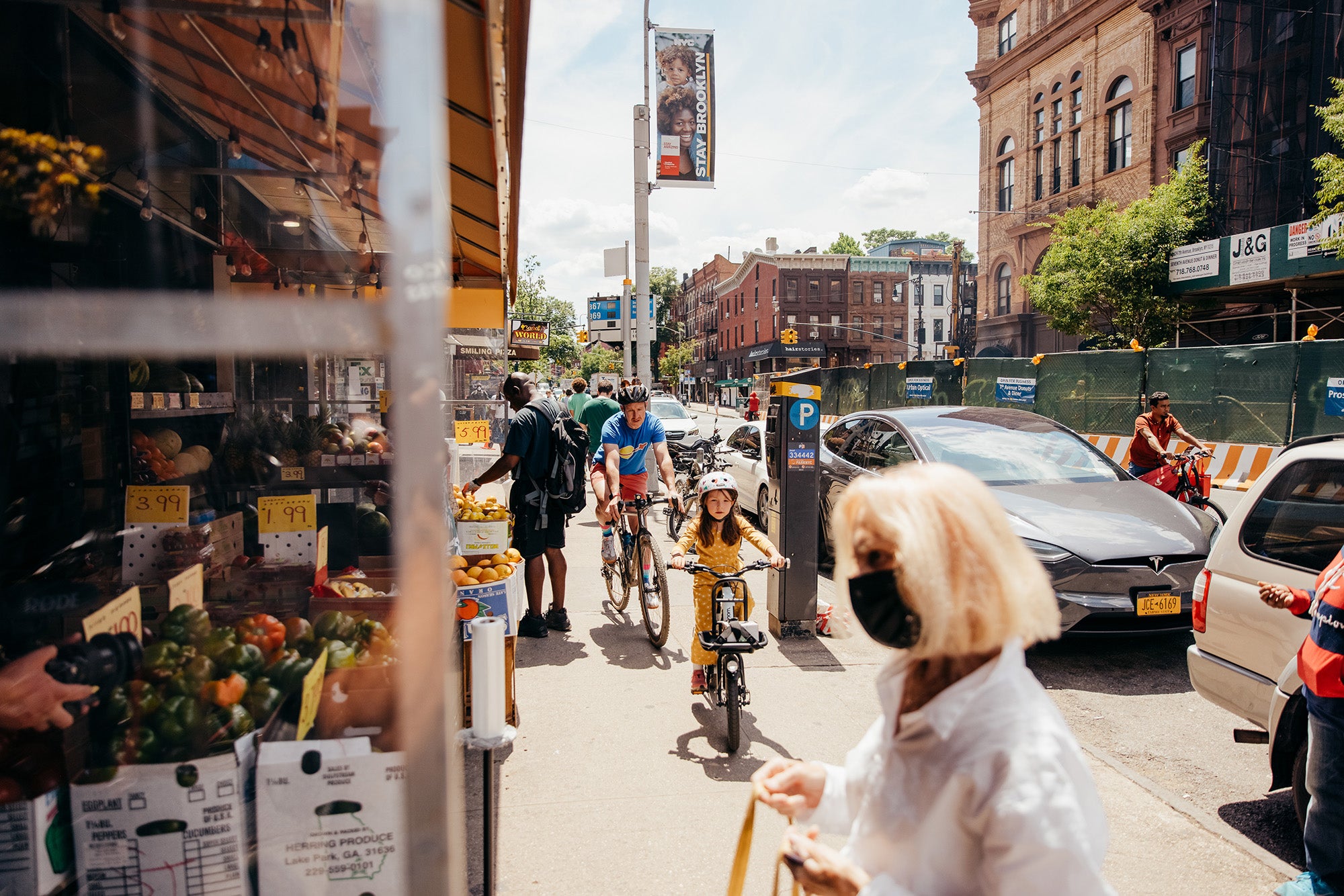 Cycling isn't all casual city exploration and trail rides for this avid biking family. David regularly competes in road, track, and gravel bike races, and his kids are already on the track scene with Star Track Youth Cycling at Kissena. "I love riding fast," said Desmond. "Slow is boring."
Beyond satisfying his need for speed, Desmond also likes the people he's met. "Another thing I like about biking is definitely the community because people are always nice," he says. "That's probably why I like track cycling and biking as my favorite sport."
Francis joined Star Track this year, as well, but so far prefers riding in the park on her woom NOW, which can carry all her stuff on the front. "I like to go to the playground. I also like to stop at the dog park and see the dogs." And we can't forget Francis's favorite destination: the ice cream shop. Because, of course, two scoops.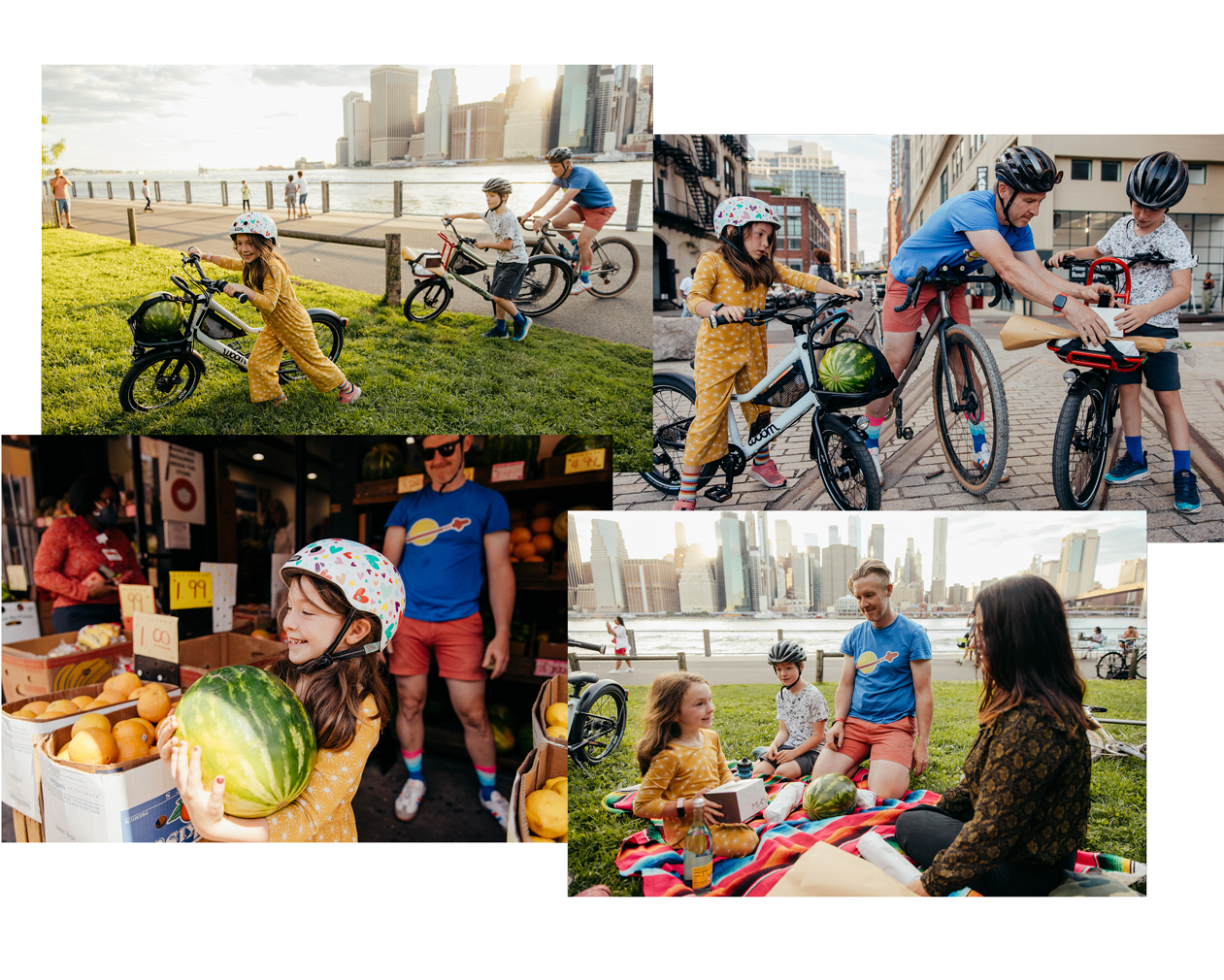 "Both my wife and I are really avid cyclists, but when we get to ride with the kids, it's like we're in a different space," David reflects. "You really get to interact and have a discussion. You can get beyond 'how was your day' and discuss the deeper things while riding. It becomes this kind of way for them to relax and have that meaningful conversation, sharing their feelings and what's going on all within the bike . . . it allows them to open up, and us to open up as well."
David knows the value of bikes to get his family from A to B. But he sees the benefits beyond that. It's the independence and freedom that Desmond and Francis are discovering. He sees the closeness their family is forming through side-by-side biking around New York City.
"It levels the playing field and allows you to have fun with your kid," he says. "Seeing them progress as well . . . it's incredible for a parent. They surprise themselves, and they surprise you."
David knows how fleeting the days with young kiddos are. And that makes bike riding more significant for families than ever. "It's only going to be a couple of years until I can't keep up with them," he says.
After all, isn't that what Magic Moments are all about?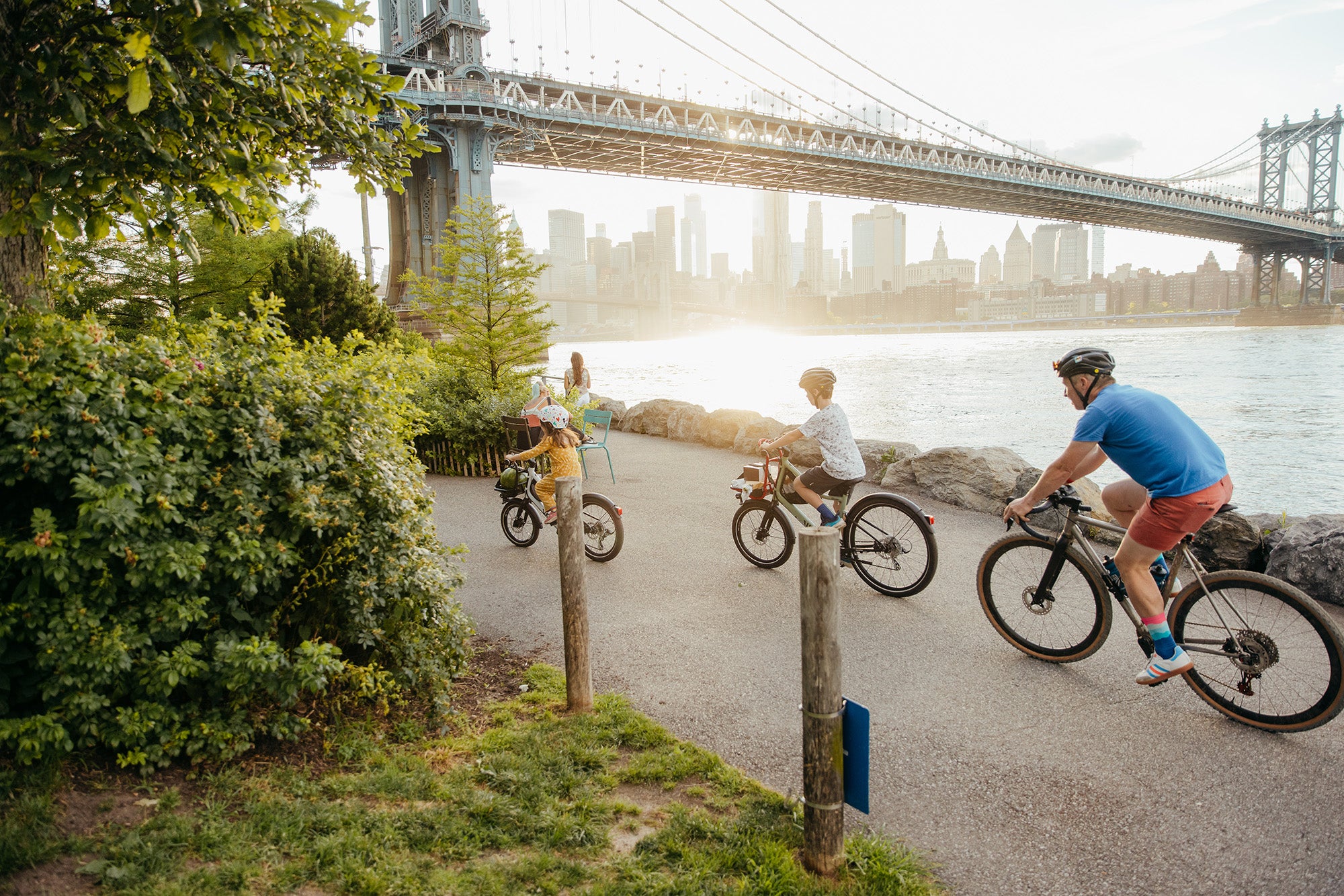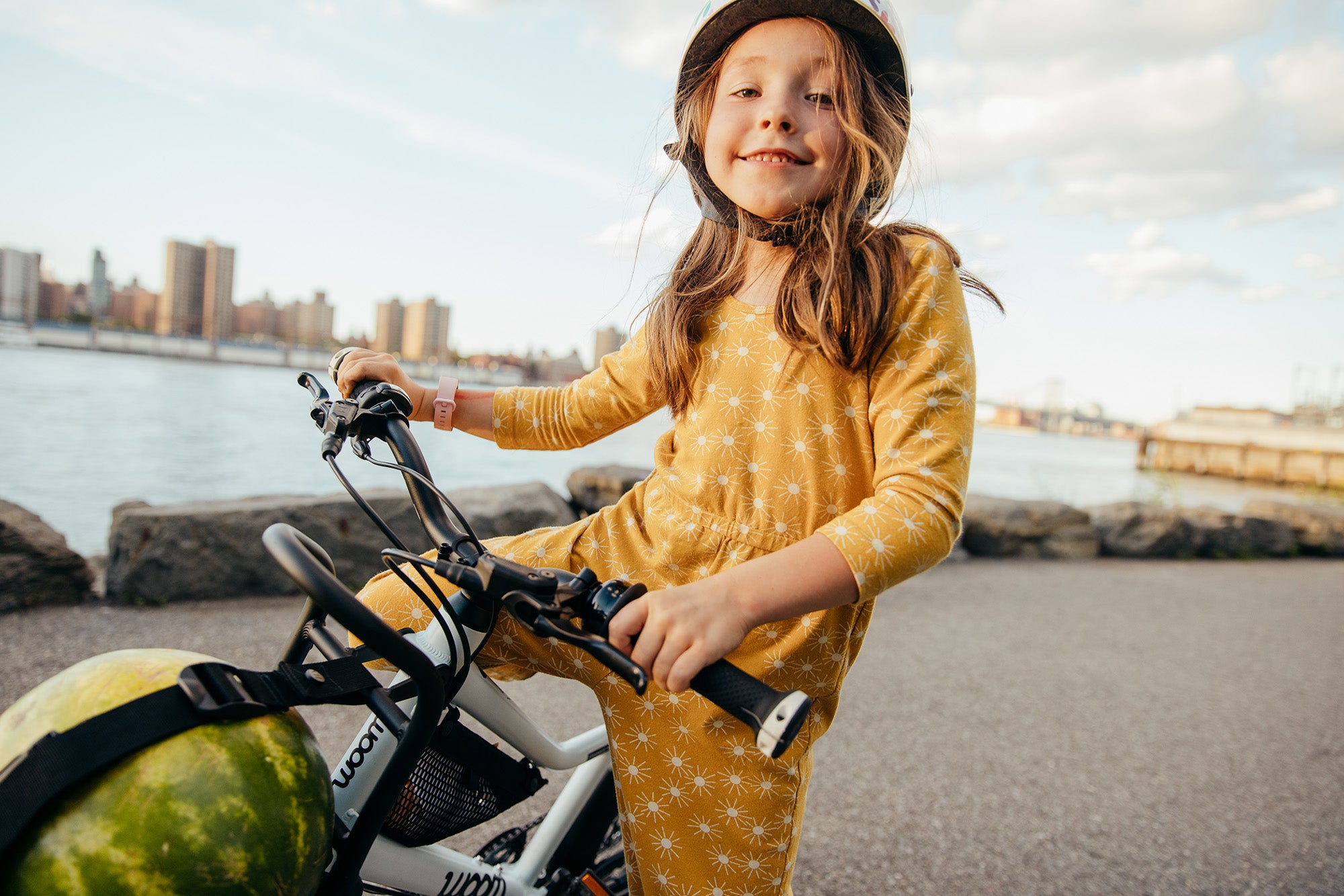 Share Your Magic Moments
Whether it's your little ones' first time on a bike or your big kids' first ramp jump, these are the confidence-building experiences that woom is all about!

In honor of these achievements, we will be featuring a Magic Moment every Monday over on our Instagram. Use the hashtag #woommagicmoments for a chance to be featured on our feed. Let the magic begin!
Follow on Instagram