Produkte
Register to unlock our 10-year warranty – woom quality guaranteed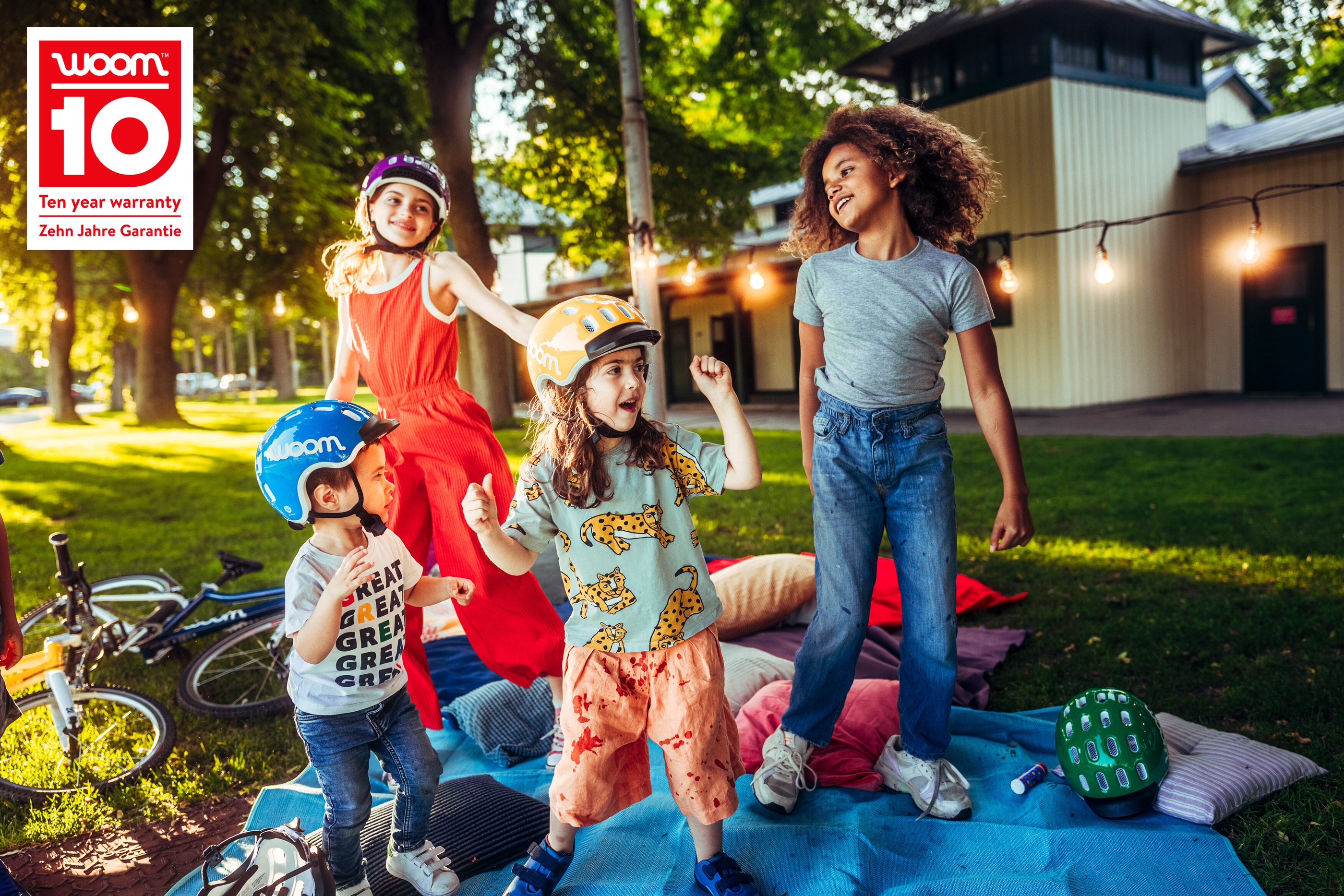 Date: 01/06/2022
It's our mission here at woom to inspire as many children and teenagers as possible to love riding their bikes for many years to come. Your child's safety comes first, so we focus on delivering the highest quality when we're designing and manufacturing our bikes. That means we use premium materials, pick our manufacturing partners very carefully and maintain high standards when working on each and every component.
And because we're so confident in the lasting quality of our bikes and committed to providing you with safety that extends well beyond the legal requirements, we're offering to extend our warranty at no cost to you...
DON'T WORRY RIDE woom! The woom 10-year warranty
Does your child have a new woom bike? Or are they riding a used one that's under two years old?
If so, you can register that bike and extend the warranty from two to ten years. This offer applies to the frames, rigid forks, handlebars, stems and cranks on our woom bikes.
For more information on the woom 10-year warranty and our full warranty terms and conditions, click here.

Which products are covered by the free extended warranty?

With immediate effect, the woom 10-year warranty can be activated for all new woom bikes purchased via our online store or from our woom dealers. We are also offering extended warranties to all owners of woom bikes with a current (two-year) warranty as well as to purchasers of used bikes. Depending on whether you bought the bike new or used, there are different requirements for activating the extended warranty: You can find all the details here.
Important: Please retain the original proof of purchase for your woom bike – this is required to activate the warranty and in case of damage.
When you buy a used woom bike, make sure you ask the original owner for proof of the original purchase because you need this to be able to transfer the 10-year warranty to you as the new owner.
How exactly does the extended warranty work?

To activate the woom 10-year warranty, you need to register your woom bike with us by filling out this form.
New woom bikes have to be registered within nine weeks of the purchase date.
If your child already has a woom bike (purchased on or after 1 June 2020), you have until 30 September 2022 to register it (transition period).

Award-winning quality

woom bikes are premium products down to the last detail thanks to innovative technology and long-lasting materials. Our bikes are put through their paces by accredited independent test labs before being released. Multiple layers of quality control give us the best possible chance of detecting any defects early and ensuring that only bikes in perfect working order leave our warehouse.
And we're extremely proud of all the prestigious awards that our bikes have won, including the German Design Award Gold, the Eurobike Award, the iF Design Award and the Good Design Award.
Find out more about the quality of children's bikes and what makes our woom bikes last so long here.
Top tip: To maintain the quality of your woom bike and keep it riding for as long as possible, you should regularly clean and care for it. The best way to do that and which parts you should include in a brief safety check before every bike ride are explained in these videos:
What should you do if you find something wrong with your woom bike?

If you do find that a component has a material defect or production fault despite our commitment to the highest quality standards, there's no need to panic.
Simply get in touch with an authorised woom dealer (ideally go back to the dealer you bought your woom bike from in the first place).
Did you order your woom bike from the woom online shop? If so, please report the problem to us directly. Send us an email to

[email protected]

including the frame number and the following attachments: proof of purchase, proof of service (only required for used bikes) and photos or videos clearly showing the defect.
If the fault is covered by the warranty, we'll repair or replace the affected components subject to availability.
Do you still have questions about the 10-year warranty? You should be able to find the answers you're looking for in our FAQs.
So make sure you register your woom bike now to activate the 10-year warranty!