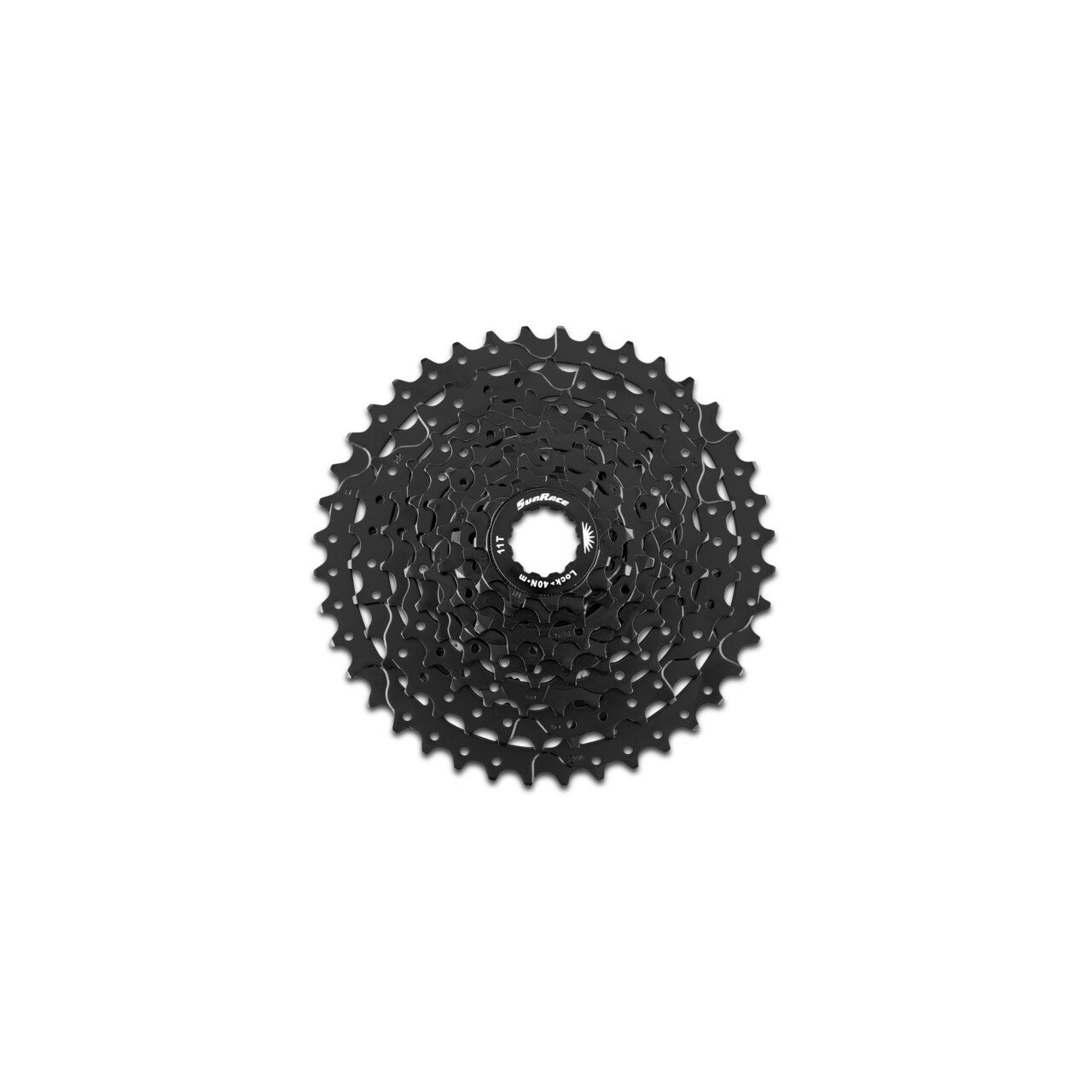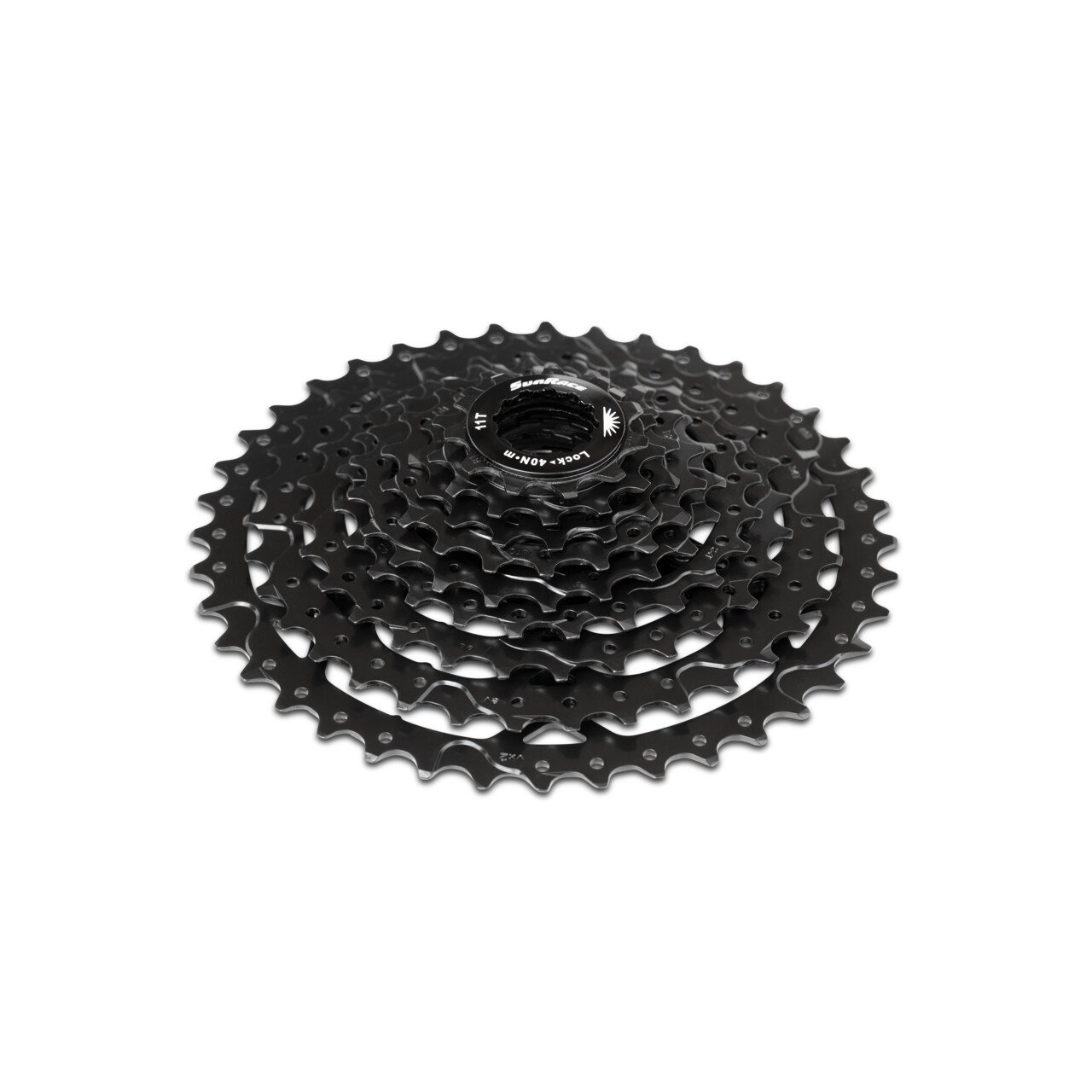 SunRace cassette 9s-40
The high-quality SunRace cassette is an optional extra that can be added to woom OFF/OFF AIR 5 and 6 mountain bikes to make it easier to tackle steep stretches.
High-quality cassette incl. lockring supplied by our partner SunRace, with extremely small ratio jumps designed for a wider range of gradients for even more challenging off-road cycling than with the standard cassette.
Please note: You can add this cassette to your woom OFF/OFF AIR 5 or 6 mountain bike as an optional extra. If you're looking to replace the standard cassette your bike came with, please contact our customer service team at [email protected].
- Suitable for: woom OFF and woom OFF AIR in sizes 5 and 6
- Teeth: 11–40
- Ratio spacing: 11-13-15-18-21-24-28-34-40
- Coated black
- Weight: 498 g
- Special tool required to replace cassette.