mountain biking
Mountain biking and the city – a good team?
We all know that mountain bikes are in their element away from the tarmac and up on the hills. But the added braking power, chunkier tires, and all the rest add up to a super capable companion for kids in the city too.
Updated on July 4, 2023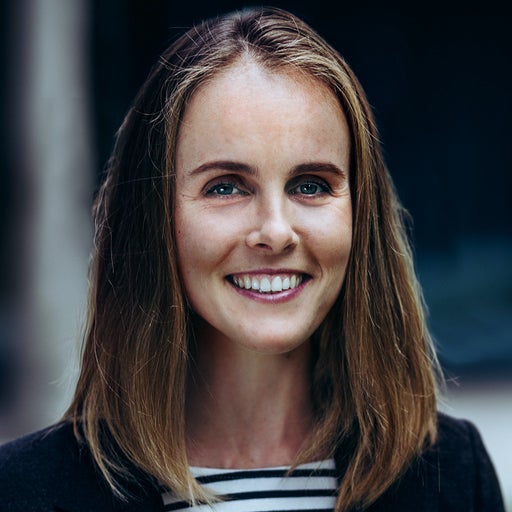 Sarah Schwarz
Mountain bikes are designed to withstand off-road impact and make it easier for cyclists to cover rough terrain with their chunky tires, robust frame, smooth gear shifting, powerful disk brakes, and suspension. But all their signature features and components also make MTBs perfect for cruising through the city streets. Keep reading to find out what makes our woom OFF and woom OFF AIR models perfect urban bike buddies for your child.
Sporty frame design for ultimate comfort

The athletic frame design* on our woom OFF and woom OFF AIR mountain bikes is ergonomic, encouraging your child to lean forward slightly when they're in the saddle. There are numerous physical benefits for your child when they adopt this dynamic position with their center of gravity directly over the bottom bracket:
Their body weight is evenly distributed over the three contact points: handlebars, saddle, and pedals.
Their neck, shoulders, feet, and hands take some of the load, reducing pressure on the rider's back, spine, and buttocks.

The spine is protected on longer rides.
Leaning forwards slightly keeps the spine in its natural S-shaped position, allowing full movement and an optimum buffer effect over bumps and rough terrain.

Your child won't get tired out so quickly.
With their body leaning so far forward, your child can transfer more power to the pedals.
Due to the fact that various muscle groups are activated in this position, your child won't tire so quickly.

* The frame design is determined largely by the lengths of all the bike's tubes (seat tube, top tube, down tube, seatstay, chainstay, and fork) and the angles between the parts.
Your child can try out a trick or two as they cruise casually through the city on their woom OFF. Who knew riding a bike could be so much fun?

Sailing smoothly over tram tracks and cobblestones

MTB tires are knobbly and wide – and they can be ridden with lower air pressure. That means a bigger surface area and plenty of cushioning. In other words, there's absolutely no need to be worried about your child losing a tire in tram tracks when they're out and about on a mountain bike. The same goes for kerbs, potholes, and even gaps between slippery cobblestones on a rainy day.
Stopping safely with little strength

Modern mountain bikes like our woom OFF and woom OFF AIR models come with powerful disk brakes to make sure your child won't get tired when they're tackling long descents and can always come to a stop safely. This power is also hugely advantageous for traffic, where children need to be able to react quickly to unpredictable situations.
The hydraulic disk brakes on our woom mountain bikes require minimal hand strength to perform effectively – one or two fingers is enough to achieve the full braking power. This allows your child to keep a firm grip on the handlebars with their other fingers – and their hands are less likely to slip.

Plus, disk brakes are easy to modulate and can be relied upon even in wet conditions.
Cruising comfortably downhill and into headwinds

Children who live in a hilly or windy area are likely to benefit from having gears on their bike. Once they're in the right gear, they can tackle climbs with ease and ride on the flat more comfortably without spinning out.

Away from rough terrain, your child should make sure that the gear they're in doesn't make pedalling feel too difficult. With a high cadence, they'll find it easier to control their movements and their muscles won't fatigue so quickly. In terms of ergonomics, they should aim for a circular pedalling motion with even force throughout the stroke and a cadence of between 60 and 90 RPM.

Learning how to shift correctly

It can be tricky for young children to stay in the right gear and remember to switch to a lower gear in time for the start of a climb. When they're just starting out, tiny hills might feel like Mount Everest to them. But practice makes perfect! >>Read more about how to teach your child to change gears right here.
Children can experience the freedom of cycling on our superlight woom OFF and woom OFF AIR mountain bikes.
Setting up for city cycling
If you want your child to be able to cycle around town all year round and ride in traffic safely, you need to make sure their bike is equipped for the urban environment. As an off-roader, it might not totally satisfy road traffic regulations.
Depending on where you live, you'll need to add a few extras, with a bell, front light, rear light, and reflectors being required components in many parts of the world. >>Watch our video for a quick intro to the main requirements.
Keep your child's mountain bike safe and sound by investing in a decent >>bike lock. Quality varies drastically when it comes to bike locks, so the investment is worth it. Cheap locks can be broken in a matter of seconds.
We hope your child has fun and stays safe on their mountain bike adventures around town!