mountain biking
Pick the perfect mountain bike for endless enjoyment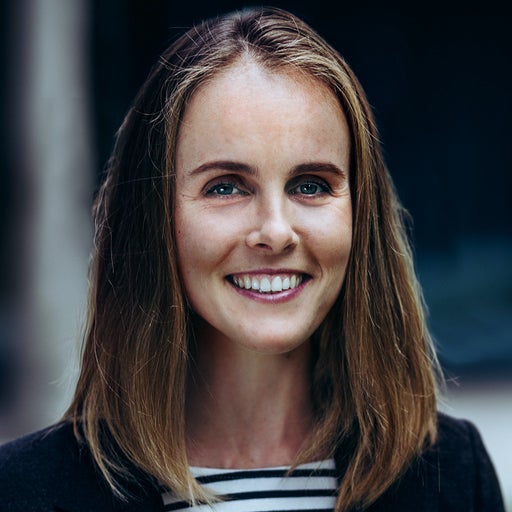 Sarah Schwarz
Seven factors to consider when buying a child's mountain bike

Lightweight, robust, agile, safe – children and teenagers have so much more fun on a mountain bike that ticks all the boxes. The technical aspects keep on advancing at high speed and there's lots going on right now on the kid's market.
If you're planning to buy a child's mountain bike, we have no doubt that you'll be asking yourself which bike you should buy and which features a mountain bike for children really needs. So we've put together a handy little list of things you need to consider when buying the perfect mountain bike for your child.
Many of you will be looking forward to your first family mountain bike ride with the kids. It's exciting, right? You just need to make sure that your children always have the right bike to ease them into their inaugural off-road adventure. Basically, match the bike to the terrain and your child's needs, and you're good to go! But what does that mean exactly?
Let's break it down...
1. Weight
Here the motto is the lighter, the better! The weight is the very first thing to consider when buying a mountain bike. It makes such a huge difference with kids' bikes in particular. If we compare the weight ratio for adults' bikes, you'll see what we mean. So, an adult weighing 75 kg should be riding a bike that weighs around 12 kg on average. That equates to about 16% of their body weight. Imagine a six-year-old child who weighs about 20 kg. A standard bike with 20-inch wheels will weigh somewhere in the region of 10 kg. That's equivalent to a massive 50% of their body weight. It's not going to take long for that child to get fed up of heading out on their mountain bike. Don't forget that kids need to push, lift and hold their mountain bikes as well as moving forwards on them. If a bike is too heavy, roots and hills become impossible feats. That sucks all the fun out of everything – including for the parents who inevitably end up helping out. Make sure that your child's mountain bike does not weigh more than 35% to 40% of their body weight and let the fun times roll.
2. Size
Children need a bike that is the right size for them. They don't grow into a bike like they grow into a pair of trousers. The main things to consider when choosing the right frame height are your child's size and ability. A bike is the perfect fit when with the saddle set to the minimum height, your child is able to comfortably touch the ground with both feet. When your child stands, straddling the bike, there should be enough space (about a hand's width at least) to ensure that, even in the event of an abrupt dismount, the crotch doesn't hit the top tube.
3. Ergonomics
It's important that a bike and its components are tailor-made for a child's anatomy and needs. The geometry obviously needs to match up to the primary off-road use. As mountain bike beginners tend not to have any specific expectations or preferences, they'll want a decent all-round model. Here are some things to bear in mind:
The frame design should allow for sporty handling and make it easy to get on and off. Children need to be able to dismount with speed and ease in any situation. And especially if they're on steep terrain or need to stop abruptly. A low centre of gravity and long wheelbase also provide good balance and ensure safe handling.

The stem is one of a bike's main features. In fact, no other part will have a greater effect on posture and steering geometry. Giving kids an adjustable stem provides the option of changing the height of the handlebars. So you can adjust the bike as your child grows up to a certain point. What a bonus!

The saddle is one of the most important points of contact between the child and the bike. And it really affects how it feels to ride a bike. It needs to be designed to fit a child's pelvis and give them a slightly stretched riding position.

Ergonomics are key when it comes to the cockpit. Narrow handlebar grips are the perfect fit for little hands. Adjustable brake levers are a must because children need to be able to reach them easily. And gears need to be straightforward and not demand too much effort.

4. Tyres
Mountain bike tyres differ in their width and profile. All-terrain tyres have a better grip, so they can cope with bumpy paths and steep terrains without compromising on safety. Tyres with a large volume have a bigger surface area in contact with the ground for added grip and safety. Not to mention that less air pressure is required, which reduces the rolling resistance and gives shock absorption a boost.
5. Fork
Time for another decision: rigid fork or suspension fork? Not all children need a suspension fork to start with. In fact, a lightweight rigid fork can take a good few kilos off the overall weight, which is no bad thing for a child's bike (as we already know). In our experience, this helps younger children enjoy riding their bike more than if they had a heftier model with a suspension fork. Plus, it's unlikely that lighter children will be able to use the suspension to its full potential anyway. Tyres with a large volume (as described above) combined with lower pressure can provide suspension enough. The tyres can adapt better and the bike doesn't need to be lifted up as much or as often. We don't recommend investing in a suspension fork until your child weighs at least 30 kg. And even then only go for it if they're going to make proper use of it.
6. Brakes
Decent brakes are absolutely essential! After all, the brakes get a lot of action when cycling off road. But it's also important to not underestimate children's little strength and that's why we recommend hydraulic disc brakes above all. They are easy for children to use thanks to their excellent modulation. Plus, efficient braking takes little effort even under wet conditions and when the ground is muddy.
Please never forget that brakes play an important part in guaranteeing a bike's safety. So make sure that you take good care of them by keeping them clean and only trust experts to take care of maintenance and repairs.
7. Gears
When cycling off road, quick and precise gear changes in one slick motion are what you want, so say hello to a trigger shifter with an easy-to-operate gear system. The number of gears on a mountain bike used to be a big deal. But these days less is usually more. Gear systems with a single chainring are all the rage right now. And they are more than sufficient for children. They come with the added advantage that the gear sequence is more intuitive and less complex since the chain stays at the front on the one ring. This cuts down on the weight and means you can say goodbye to the tricky process of adjusting the derailleur.
As a general rule, you should always go for a mountain bike that comes with high-quality components and has been designed for children's needs. This will make bike rides so much more fun. At the end of the day, that's what it's all about.
The option to variably adjust the saddle, handlebars and stem also means that bikes last longer.

We've got one more top safety tip for you and then you can get your child pedalling!

You may be wondering whether your child can ride their mountain bike on the road too...
Mountainbikes don't tend to come with all the components needed to guarantee safe cycling on the road. If a mountain bike is going to be used on the road too, the law requires you to fit adequate lighting at the front and back along with reflectors.
It is also sensible to add a bell, mudguards and a bike stand even if these aren't legal requirements.