Maintenance
Getting your woom bike fit for winter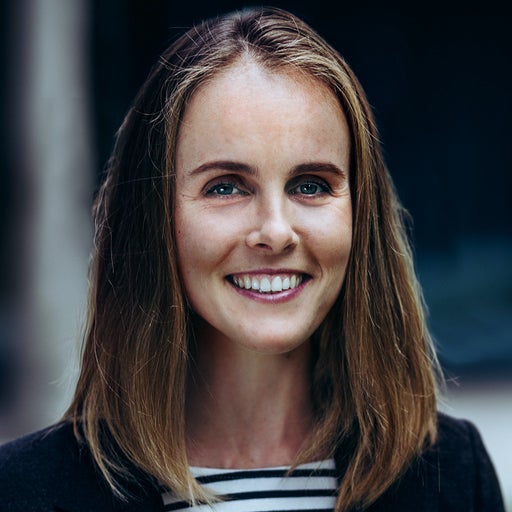 Sarah Schwarz
If you love your woom bike, you'll care for it, maintain it, and lubricate it. Winter is a challenging time for bikes, so we've got to look after them carefully. Snow, wet and aggressive road salt are permanent fixtures on our roads during the cold months and can really take a toll on your beloved bike.
Now is the right time to show your bike some TLC so that it'll work smoothly despite the adverse conditions and that your child will always be as safe as can be. All it takes is a little care to extend the life of individual parts so you can avoid having to carry out major repairs.
Here are a few tips to get your woom bike and your kids safely through the winter.
Start with a good clean
Road salt can be damaging for bikes, especially for the chain, which can start to rust within hours. That's why we recommend removing winter road debris as gently as possible from your bike after every ride in the rain or snow. Use warm water and a sponge, and then dry with a soft towel or rag. If slush and salt have already dried on the bike, you'll need a dedicated bike cleaning solution to spray and soften those bits first. If the chain develops a rusty coating, you can wipe it off with a soft towel, and then apply a fine coat of oil to the dry chain so that it glides smoothly again.
...then reach for your tools
Once the bike's clean, you can get started with the maintenance.
It's important to keep in mind that a bike is a complex technical system that – like any other machine – needs to be maintained and inspected. You can find the recommended maintenance intervals in the instruction manual for your woom bike. If the bike is used intensively, it'll be a good idea to service it more frequently.

For the safety of your child, we recommend that you do a brief safety check before every ride. Check the basics:

screws, brakes, air
Screws: Check to see that all screws and quick-release skewers are tight. The most important screws are located on the handlebars, stem, headset, saddle, wheels and pedals.
Brakes: Check to see that the front and rear brakes are working properly. The brakes are key safety-relevant wear out parts – a visual check is not sufficient! Severe temperature fluctuations can cause condensed water to form in the brake-cable housing and then freeze, which could cause the brakes to lock up. For preventative maintenance, you can clean and oil the brake cables, either by yourself or done professionally at a bike shop. Make sure you don't get any oil on the brake pads or discs; otherwise braking performance will be greatly inhibited. Brake pads that come into contact with oil have to be replaced. Check to see how much life is left on the brake pads – are they still thick enough? Winter dirt can wear down brake pads more quickly. If you can no longer see grooves on the brake pads, it's time to replace them.
Air: For better grip on slippery surfaces you can reduce the air pressure in the winter. The minimum and maximum air pressure is shown on the sidewalls of the tyres. During the winter, you should aim to keep the pressure at the lower end to give the tyres a bigger surface area for added grip. Check the tyres and wheels regularly for damage and/or foreign objects that might have got wedged in the rubber, and to see if there is adequate tread left on the tyre.
You can find out exactly how to do this and which other parts you should check regularly in this detailed blog with video tutorial.
The perfect time to service your bike
Whether you're putting the bike to bed for the winter or want to keep riding year-round, autumn and winter are the ideal time for a professional bike inspection. As the mercury drops, business tends to slow down in most bike shops, which means they have more capacity in their workshops.
When your bike is professionally serviced, it is checked for functionality and road safety (in Austria: in accordance with official traffic regulations (StVO)). Whether your bike will need a major or minor service depends on the amount of wear on the individual parts. If you only plan to have the bike checked once a year, then expect it to get a thorough service.
Minor bike inspections usually include a check of all screws and bolts, as well as the brakes and gears. In addition, the tyre pressure is checked and tyres topped up with air, while the chain and other moving parts are lubricated. Your bike won't usually be cleaned as part of this sort of shop service, so you should do this beforehand.
A major service will include additional components such as bearings and drivetrain components (the chain, cassette, cranks and bottom bracket). It's likely that your bike will be cleaned thoroughly in this case.
Important: Even if you can't see any obvious safety issues, we advise you to have your bike professionally serviced at least once a year to minimise the risk of an accident. With a well-maintained bike your child will not only have more fun riding but also a safe ride, which is critical for riding in traffic.
Where to store your bike over winter
DDry and well ventilated spaces are best suited to winter bike storage. If you don't have a protected room, we recommend bundling up the bike with blankets and a tarp to protect it from cold and humidity. Tyres tend to lose air over the winter. To prevent the rims of your woom bike being damaged from resting on a flat tyre you should pump enough air into the tubes. Occasionally topping up the tyres can't hurt either. If you have a woom bike with gears, then shift to the smallest sprocket, in order to relieve undue strain on the drive components.
And what about the woom UP e-mountain bike? With this model, the battery should be treated with special care. It likes warmth, which is why – as is recommended by Fazua, the manufacturer – it should be removed from the bike. Charge up the battery to 60% prior to storage and recheck the level of charge in approximately six months. If the charge is at 20% or less, you should charge the battery back up to 60%. This will ensure that the battery is not damaged and that the full capacity is available.
If you follow these tips your woom bike will make it safely through the winter. And, most importantly, you'll make the bike a safe companion for your child.