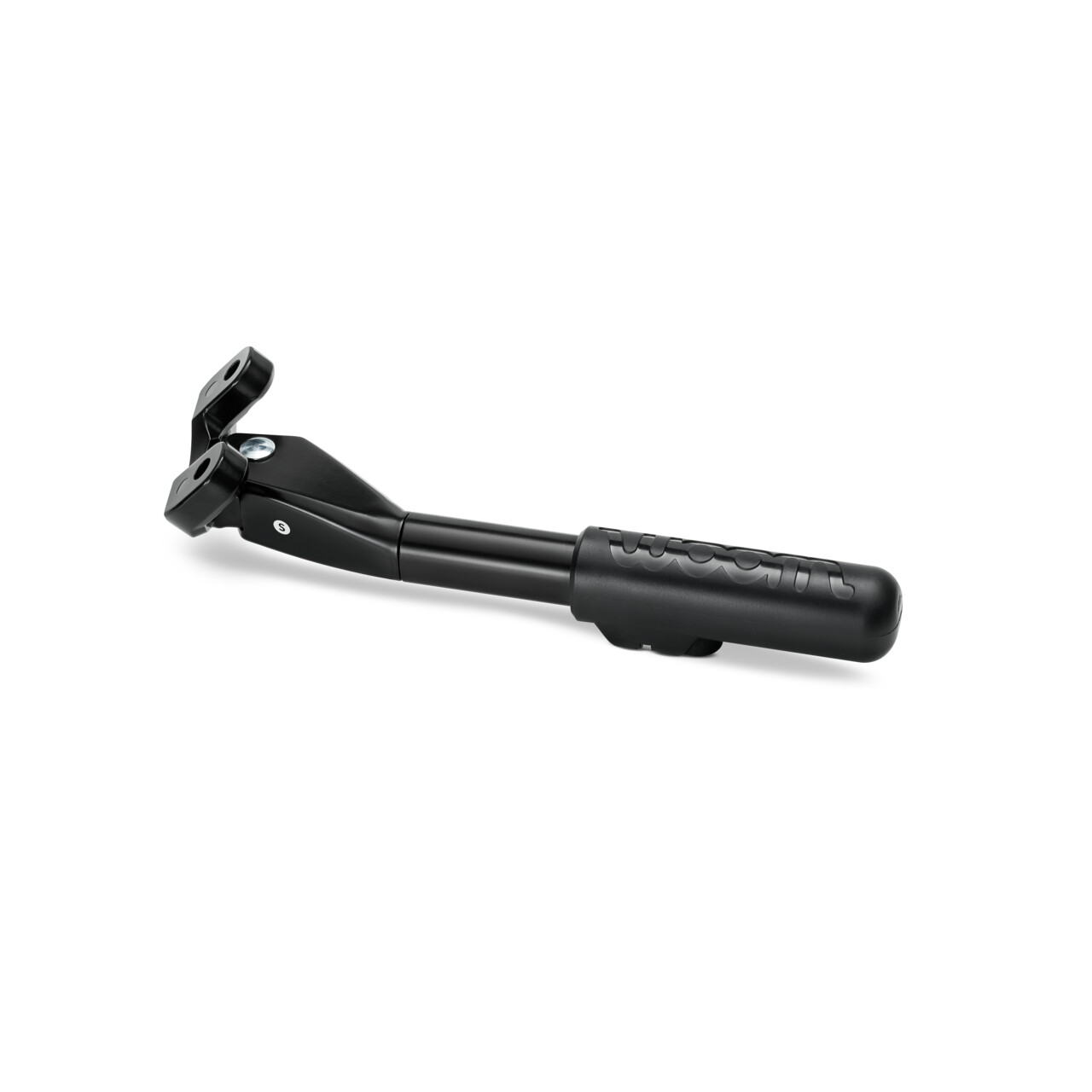 LEGGIE Kickstand
Our innovative aluminium kickstand is compatible with all woom bikes and can be folded up and down no matter what position the pedals are in.
Size: 
woom ORIGINAL 1+ (from Nov. 2020), 2, 3
It's best to ride around on woom bikes the whole day and experience many adventures in town and in the countryside. After having fun riding, the innovative LEGGIE kickstand allows the bike to be placed in an optimal position so you can take off again quickly. Because it is fixed at the rear, annoying wedging with the pedal is finally a thing of the past.
Features:
- Lightweight aluminium kickstand that is easy to move
- Size S fits woom ORIGINAL 1 PLUS, 2 & 3
- Size M fits woom ORIGINAL 4 & 5 and woom OFF/OFF AIR 4
- Size L fits woom ORIGINAL 6, woom OFF/OFF AIR 5 & 6 and woom UP 5 & 6
- Easy mounting in the area of the rear axle
- Can be kicked up and down whatever the pedal position
- Weight: 137 g (S), 151 g (M), 169 g (L)
- Compatible with woom ORIGINAL 1 PLUS models starting from November 2020 and with all other sizes and models starting from June 2017