Health
E-bikes and physical fitness: do they go together?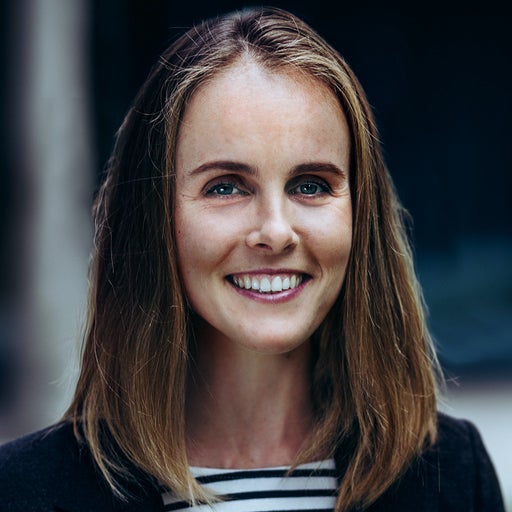 Sarah Schwarz
Over hills, up mountains, and head-on into the wind - e-bikes are shaking up cycling, but is e-biking really as healthy as "normal" cycling?

Cycling gets you in shape and keeps you healthy – this is not big news, and you can read about it here in depth. But e-bikes, too, are a cool way to promote health, especially in view of the declining levels of physical activity among children and young people in our latitudes. We've done a deep dive into this topic, and here we spell out why e-biking can be a healthy alternative for children.
E-bikes are a declaration of war on exercise killers
A huge percentage of our children are moving less than recommended. Why? Competition from indoor activities is fierce: why get out and explore the world when you can go anywhere with a tap of your fingertip? As a parent, it's no easy task trying to compete against tablets and phones. What's needed, then, is an activity with a fun factor and bang for the buck at least on par with these digital exercise killers. A bike may not provide sufficient incentive to motivate children to exercise more outdoors. But with an e-bike, it's a whole different ball game. A few strokes on the pedals is usually all it takes to get kids hooked, and then your child won't be able to wipe the broad grin off their face.

E-bikes are sports equipment
Some prejudices still persist: "E-biking is not a sport," some say, "They're cheating!" But are e-bikes really just for the lazy and out of shape? As is so often the case, it all depends. Sure, e-bikes make pedaling far easier. But e-bike riders quickly make up for this lower intensity, according to a Norwegian study which found that e-bikers...

…hop onto their e-bikes more frequently,

…travel greater distances and,

…no longer avoid steeper climbs

This gives your children a gentle workout on the e-bike without having to pedal their hearts out. The calorie burning process is activated and your child gradually gets into shape. This means that e-biking kids can easily meet the WHO's exercise recommendations.
E-bikes are fun...
...for both athletic kids and also out-of-shape and overweight kids. If your child is already an enthusiastic mountain bike rider, then the e-bike can be a fun alternative that opens up new possibilities: instead of climbing into the gondola, experienced young bike riders can try their hand at uphill trails. Once at the summit, your child will still have enough power to enjoy the downhill trails to their fullest.
Even children who don't have much pedaling power in their legs (yet) will be able to get the hang of an e-bike without much effort. The knowledge that the electric motor is always there in a pinch makes the e-bike your child's faithful companion in steep terrain and on long tours. Your child can regulate the level of assistance at any time to adapt to factors like individual fitness, the level of energy on a given day, headwinds or the degree of incline. This takes the pressure off your child, offers assurance and self-confidence. Guaranteed fun!
E-bikes encourage social contacts
Your child's best friend is in her element on a mountain bike. A shared bike ride could end up being either be a sweat bath for your child or a shiver fest for the friend. An e-bike quickly levels the playing field, making up for differences in physical fitness to let your child join a friend on an excursion with confidence – and without having to sacrifice the enjoyment of the ride. Shared adventures ultimately bond children together and forge wonderful memories that friends can share for the rest of their lives.
The same applies to families, of course, especially if the parents are already on e-bikes. It is practically impossible for children to keep up on a regular bicycle. E-bikes can offer the whole family even more hours of outdoor fun.
E-bikes provide mobility and clean air
An e-bike is not only an item of recreational equipment, but it can also make everyday life with children easier, especially if you don't live in a big flat city and have to cover a few vertical meters to the best friend's house or to school. For longer errands with your kids in tow, by the way, an electric cargo bike is an ingenious vehicle.
And the best thing is: if you use an e-bike as a replacement for your car, you even have a doubly positive effect. On the one hand, you're biking your way to good health, while on the other, you're reducing energy consumption and your carbon footprint, as this long-term study confirms. According to the study, e-bikes are superior to cars, especially over short distances (between five and twenty kilometres). And what's more, you spare yourself the hassle of traffic jams and hunting for a parking space.
Here's a fun fact: Did you know that electric bikes are the most popular form of eletric transport in the world?
E-bikes offer stimulating experiences and boost your mood
More relaxed, farther and more flexible. E-bikes increase your children's radius of activity and provide them with a wealth of new experiences and an incomparable feeling of freedom and independence. Places that were once thought to be out of reach suddenly become accessible with an e-bike - whether lazing about in a cosy alpine pasture or a dash to a crystal-clear mountain lake.
But that's not all e-bikes have to offer because they are also a genuine mood-enhancement programme: daylight combined with exercise in the fresh air boosts the release of happiness hormones - they ensure a good mood, stress relief and relaxation. The perfect way to top off a hard day at school!
Always remember: children are adventure seekers, and an e-bike stokes that desire for discovery even more. Depending on the difficulty of the tour, your child will need the right equipment to minimise the risk of injury. When buying an e-bike it is essential that the bike is suitable for children – the size, weight and speed should be specially tailored to the needs of your young riders. We took these factors into account when developing our electric mountain bike, the woom UP. Only when the e-bike is build around the needs of the young rider can you ensure that your child always has full control over their bike.
Whether for a novice or an "old pro", an e-bike is the ticket to more sporting activities, an extra portion of fun and countless great adventures.
Have you already had your first e-bike experiences? We'd love to hear how you use an e-bike with your child.

Sources:
https://bmcpublichealth.biomedcentral.com/articles/10.1186/s12889-017-4817-3
https://www.tandfonline.com/doi/full/10.1080/01441647.2015.1069907
https://www.zeit.de/mobilitaet/2014-09/pedelec-umweltbundesamt