What makes the components on our woom ORIGINAL bikes so special Part 5: The Wheels
There's no single feature that makes a woom wheel so special – it's the sum of its parts. From the hubs, spokes and rims to tyre choice and even how the wheels are mounted in the frame – our wheels look good, help keep kids safe, and ride exceptionally.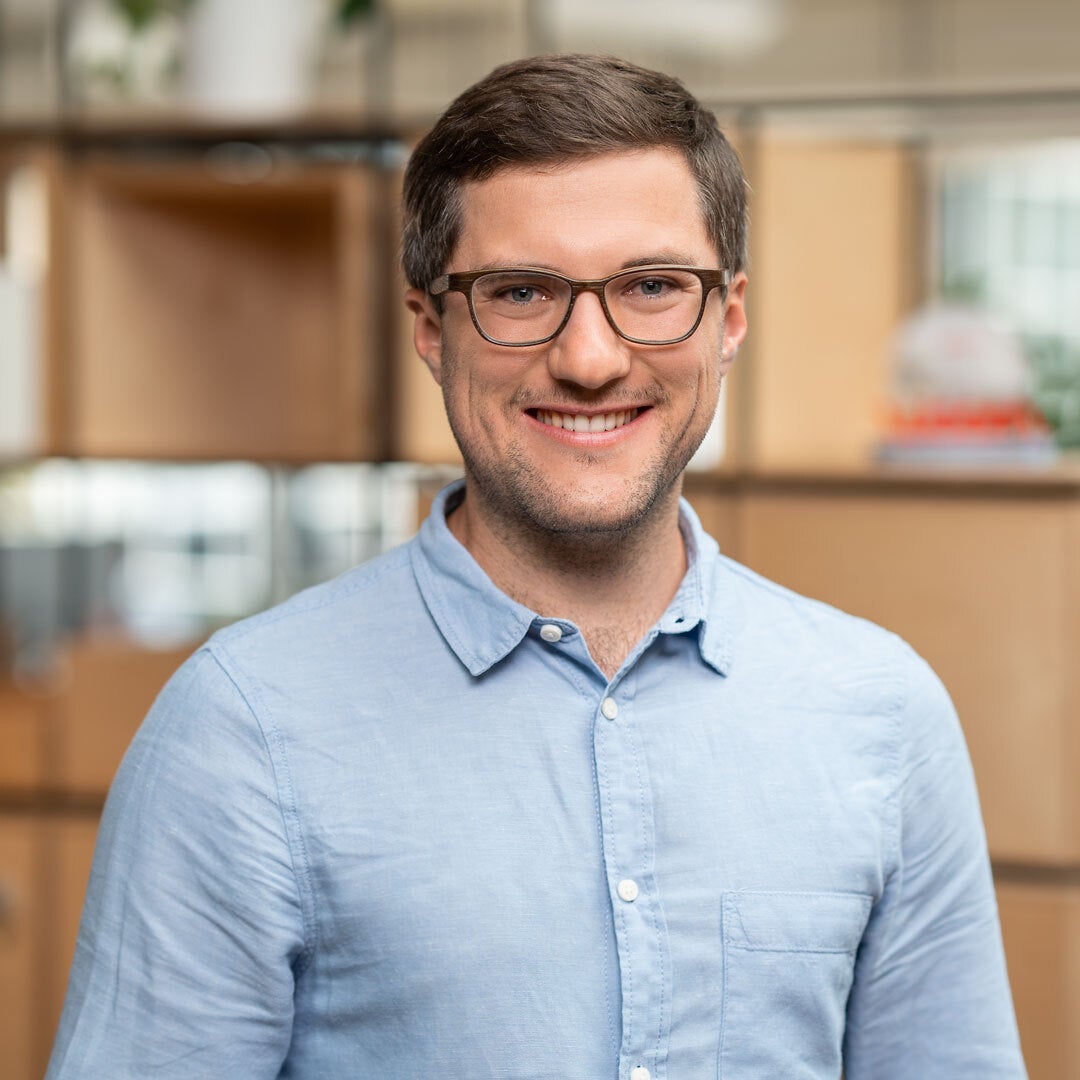 Felix Schifflhuber,
10/31/2022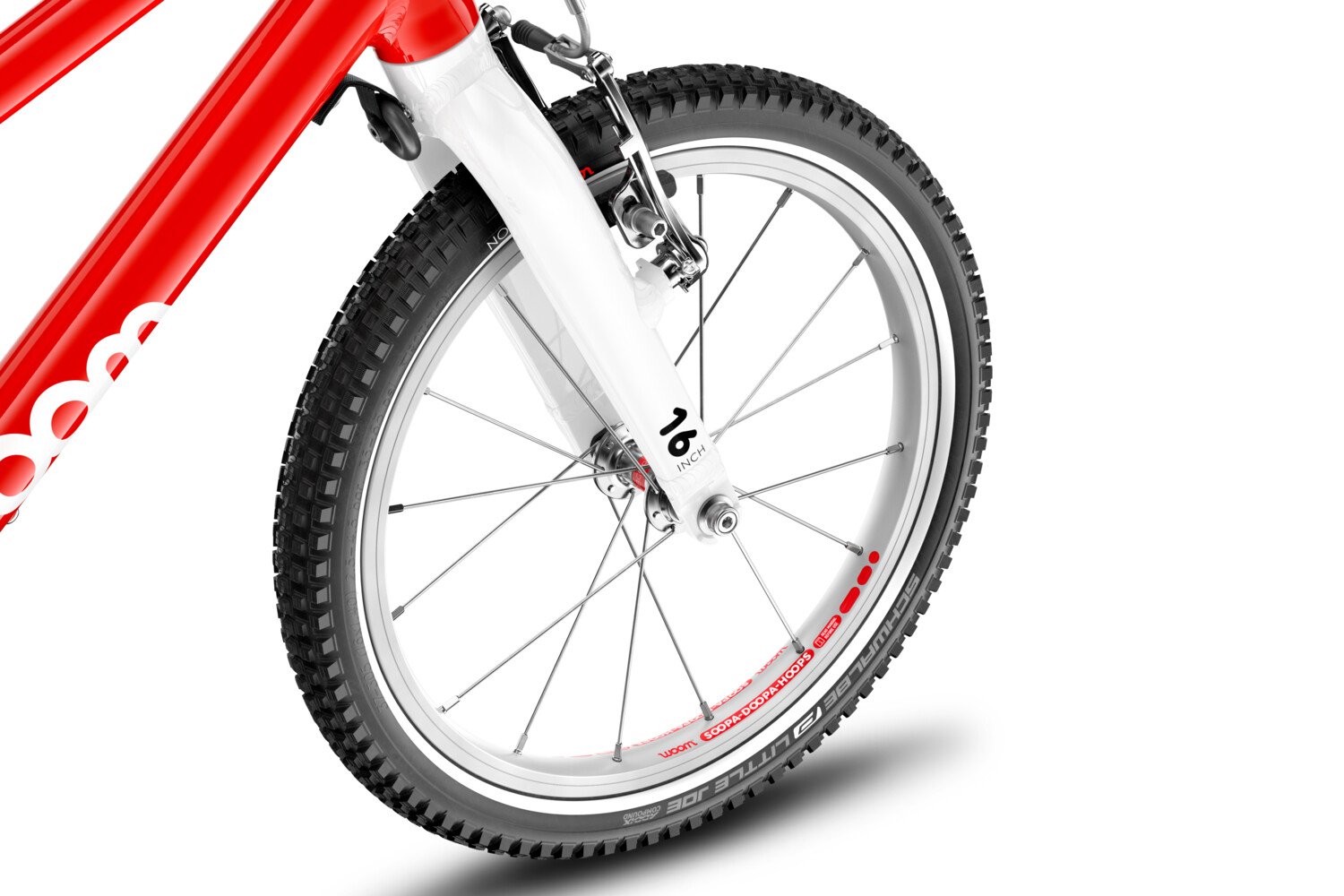 Your bicycle wheel is made up of a hub, rims, spokes, a tyre and tube.
Handsome hubs on our balance and pedal bikes
The ergonomics of our bikes are seriously important to us. That's why we zoom in so microscopically on the ergonomic needs of children across the whole bike. Hubs included!
On our balance bikes, we developed an extra narrow hub to improve the experience for the youngest riders:
Meet our two balance bikes:
With narrower hubs on the rear wheel, kids get extra leg clearance. This is not only how we ensure that nothing gets in the way of their new-found mobility, it also helps prevent injuries, giving them more freedom to swing their legs as they glide.
Across our entire range of bikes, we take weight, handling and durability carefully into consideration, which is why we exclusively build our bikes with smooth-rolling aluminium hubs with sealed bearings.
This has multiple benefits:
Aluminium is light, doesn't rust, and lasts a long time.
Sealed bearings keep out dust and water, which helps extend the hubs' lifespan.
Smooth rolling means these wheels are extra fun for your child.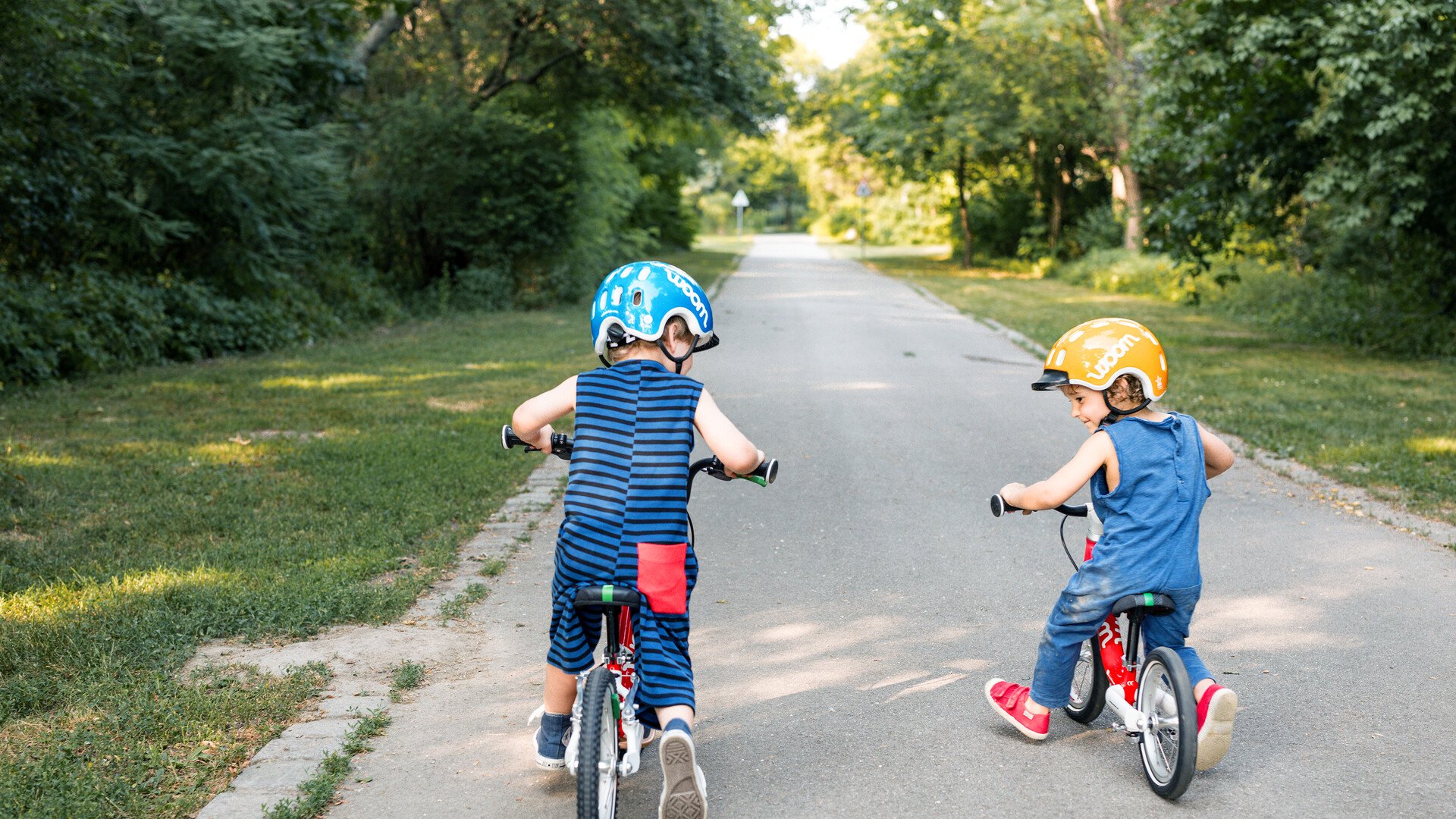 The narrow hub on the rear wheel allows more freedom of movement.
High-quality aluminium rims
Rims have a major influence on both how the tyre connects to the ground and how the rider's power is transferred to the surface below their tyres.
From how they're built right through to how they're named, the aluminium rims on our woom ORIGINAL bikes are a textbook example of child-specific design. Called our SOOPA DOOPA HOOPS, they have high stability and contribute to an overall low weight.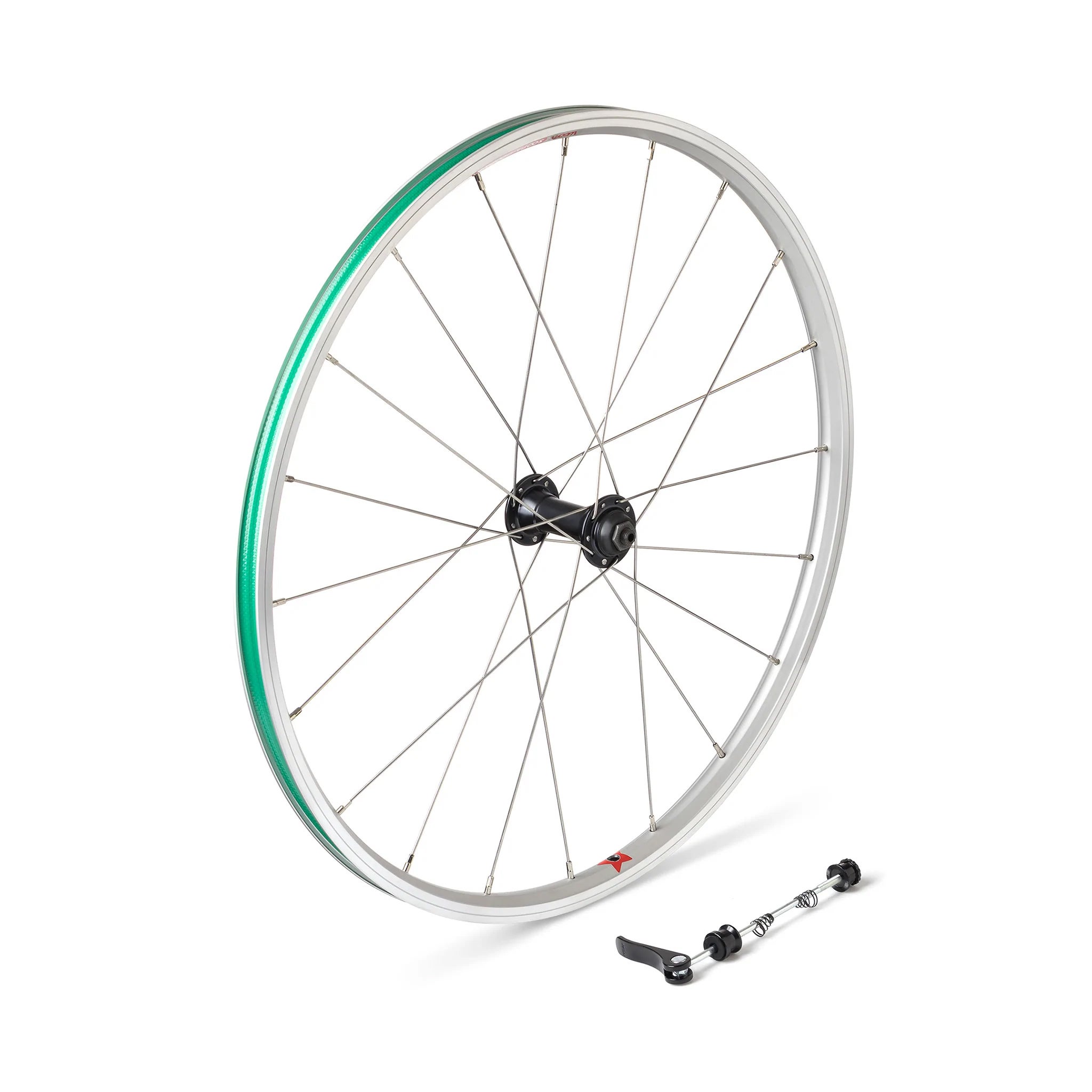 The wheels on the woom ORIGINAL 5, which consist of the rims, spokes and hub, are attached with quick-release skewers.
The spokes: strong and slim
The high-quality stainless steel spokes used on woom bikes are very thin while still being very strong. Stainless refers to the non-rusting properties of this well-chosen material.
Spokes can be attached in different ways to the rim and the hubs – this is what's known as lacing.
In order to achieve the best-possible stability and save weight, we use various lacing techniques on our woom ORIGINAL bikes depending on the frame size.
Radial-laced spokes:
Cross-laced spokes:
2-cross spokes:
Frame-dependent wheel fastenings
"When developing a woom bike, we always think about its use: Where and how will this bike be ridden?"
Front wheels can be fastened onto a fork in a variety of ways. For each of the woom ORIGINAL bikes, we've based our decision on the predicted usage of a certain frame size to choose the optimal method.
The woom ORIGINAL 1, 1 PLUS, 2 and 3 are so small that they are easy to stow away. That's why both the front and rear wheels are bolted into the bike. To remove the wheels, simply use the right-sized hex key.
The front wheel on the woom ORIGINAL models in sizes 4 to 6 has a quick-release skewer, which lets you remove and mount the front wheel easily. This means you can quickly take it out to fit the bike in the car.
The rear wheels across the whole ORIGINAL line-up are bolted into the frame. This reduces any necessary weight, so that we can maintain our lightweight principles.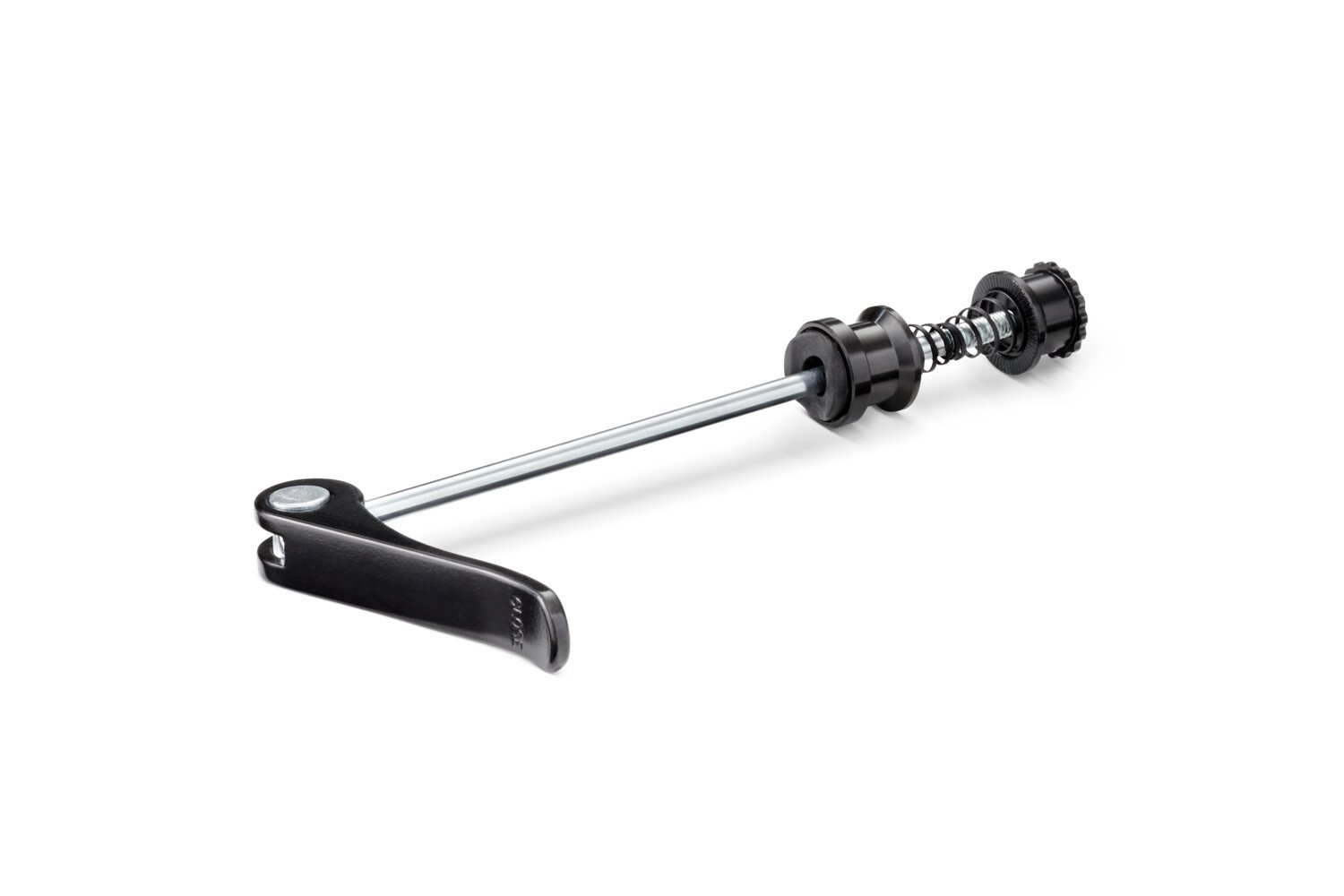 The quick-release skewer is operated by hand to allow you to quickly remove or install the front wheel.
The tyres on a woom bike
Tyres have a major influence on how a bike handles. That's why we've sourced high-quality, super lightweight and grippy tyres with low rolling-resistance for our woom ORIGINAL bikes.
The reflective stripe on the side walls of the tyres ensures optimum visibility even in low-light conditions.