After recruitment comes onboarding – woom IT Project Manager Claudia shares her experience.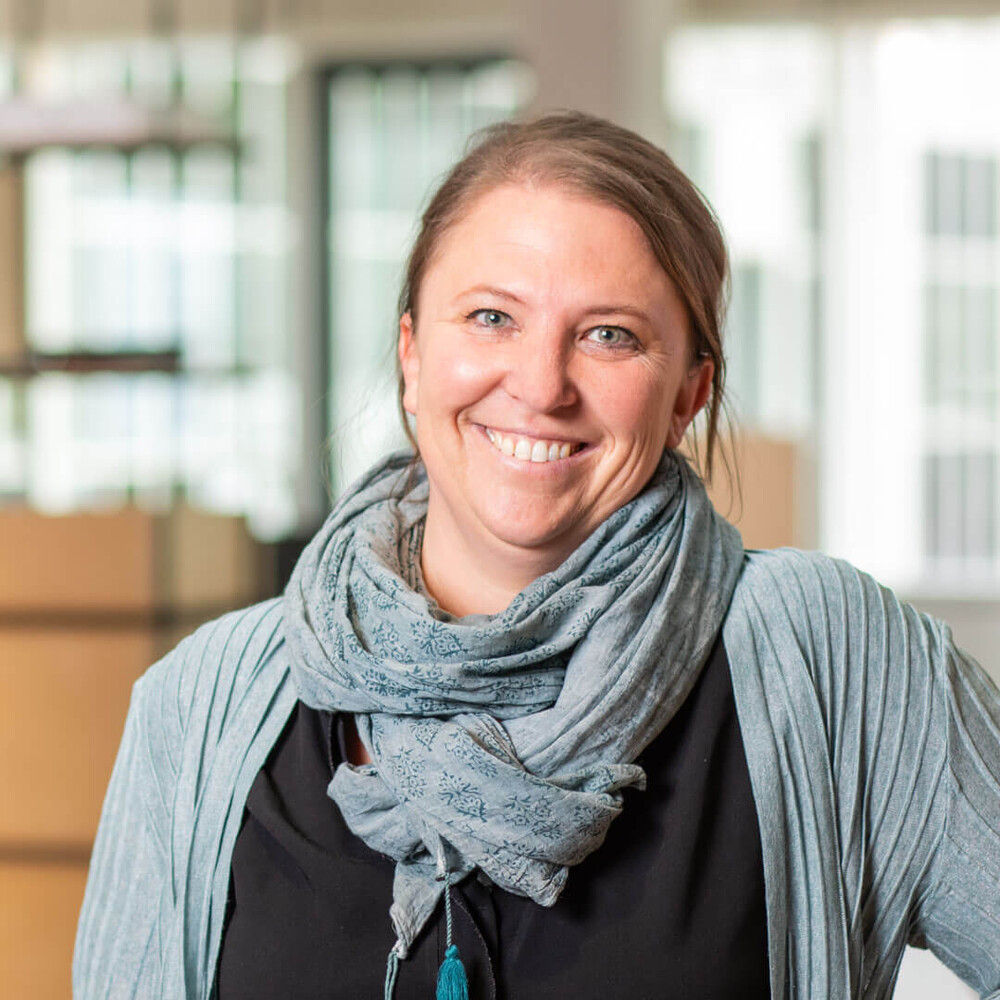 The onboarding process helps new starters get settled into their new roles here at woom. Our IT Project Manager Claudia tells us what her first few days were like when she joined us back in February 2021.

Starting a new job is always exciting. No end of questions are bound to be going through your head before your first day. What will it be like? Will my new colleagues be nice? Will I be good enough at the job? Will the coffee live up to my high standards? ;) Here at woom, we want new employees to feel right at home from their first day. And that's why we've worked hard on our extensive onboarding process.
Claudia joined the woom team as an IT Project Manager at the beginning of February 2021. She was starting her new job right in the middle of a pandemic lockdown, which meant that most of our workforce was working from home at the time. But that didn't mean that she missed out on our usual onboarding process. Claudia shares her experience of those early days in a video interview.
The onboarding process began as soon as you joined the woom team in February. What was it like?
You know, the woom onboarding process actually starts as soon as you have accepted the job and signed your contract, so you don't even have to wait until your first day. In the weeks leading up to my start date, I received lots of important information by email. I had plenty of opportunities to clarify anything I wasn't sure about and get all the housekeeping in order. A Christmas card even arrived in the post – that was a nice touch. On my first day in the office, the HR representative welcomed me and showed me around. My desk was ready and waiting for me along with a welcome pack and the details I needed to log into my computer. I felt very well looked after.
How did it go from there?
I was introduced to the different departments and what they do during onboarding sessions. These sessions gave me the chance to ask questions, so I could better understand how the other parts of the business interact with my own department. It's so useful for new starters to get this in-depth insight into other teams and have an opportunity to introduce themselves to all the other departments.
How long does this onboarding process last?
The onboarding sessions are spread out over two to four weeks. When I arrived on my first day, all the sessions had already been scheduled and added to my calendar. I was never in any doubt about what to expect from my first few weeks.
Alongside the general company onboarding process, you have an extended induction period within your own department. For example, my team leader made sure that I had a clear idea of how everything worked before I got stuck into all the projects I would be involved with. I really appreciated having the chance to ease into my role and responsibilities. My teammates are always on hand to help me out too. Some of them went out of their way to schedule one-to-one meetings with me, even though there's no set policy for this. Safe to say that it didn't take me long at all to feel like a fully fledged part of the team.
You joined the team at a time when most of your colleagues were working from home due to the pandemic. What was that like?
I went to the office for the first couple of days, so I could meet my team and some of my other co-workers in person. But the lockdown meant that almost all employees – myself included – were working from home from my third day onwards. To start with, I wasn't sure how the distance would impact upon our work as a team, as you can well imagine. But that sense of uncertainty soon disappeared. It helped that it wasn't long before I was working on a project involving multiple departments. We had a lot of online meetings about the project, which felt like a bit of a lifeline at the time. I had the chance to see the workflows in action and soon got talking to my colleagues.
How did the lockdown affect the onboarding process?
The onboarding sessions with each of the departments were held online. Luckily, lots of processes at woom are digital anyway, so there was no difficult transition period.
What did you like best about the onboarding process?
Having a structured onboarding process really helps you get settled in during those first few days and weeks. I loved the fact that the onboarding sessions were really interactive and the perfect way to get an idea of the bigger picture. I may not need to know what it takes to produce a bike in my day-to-day work, but it is useful information to have. And I find it absolutely fascinating nonetheless.
Is there one particular moment during the onboarding process that stood out to you?
(Laughs). Yes, it was actually the session with the finance department. I was just blown away by the upbeat and exciting way that team managed to present their work. It could have easily been a bit dry! They were also really transparent and happy to help. I made the most of the chance to ask questions since project management has some definite crossovers with finance. The IT software and applications were brand new to me. I picked up plenty of tips and tricks during the IT onboarding phase and the practical benefits of the tools soon became clear to me.
How would you describe the working environment at woom?
The atmosphere at woom is really welcoming on the whole and the company is very keen to make new employees feel right at home. Some of my colleagues invited me to a virtual coffee break or lunch with them, for example. And our whole team started meeting up online for a coffee every Monday when the lockdown was imposed. It's all really informal and a nice, laid-back way to catch up with the rest of the team.
How did you end up working at woom? What attracted you to the company?
I responded to a good old-fashioned job advert. The company was actually on my radar because my daughter rides a woom bike. I was looking for a way to combine my IT skills and my project management experience and the woom vacancy seemed to tick all the boxes, so I didn't waste any time in submitting my application.
What role does cycling play in your life?
I still rely on my trusty bike day in, day out. Once the lockdown has been lifted, I plan to start cycling to work again too.
Do you have any funny habits or unusual hobbies?
Back in the days when we could work in an office setting, I would always have a huge jug of water on my desk. So many colleagues would get confused and think it was a vase! ;) I wanted to pick up a new hobby to do at home during the pandemic, so I started upcycling furniture. I'm still looking forward to not having to spend so much time stuck in the house though!