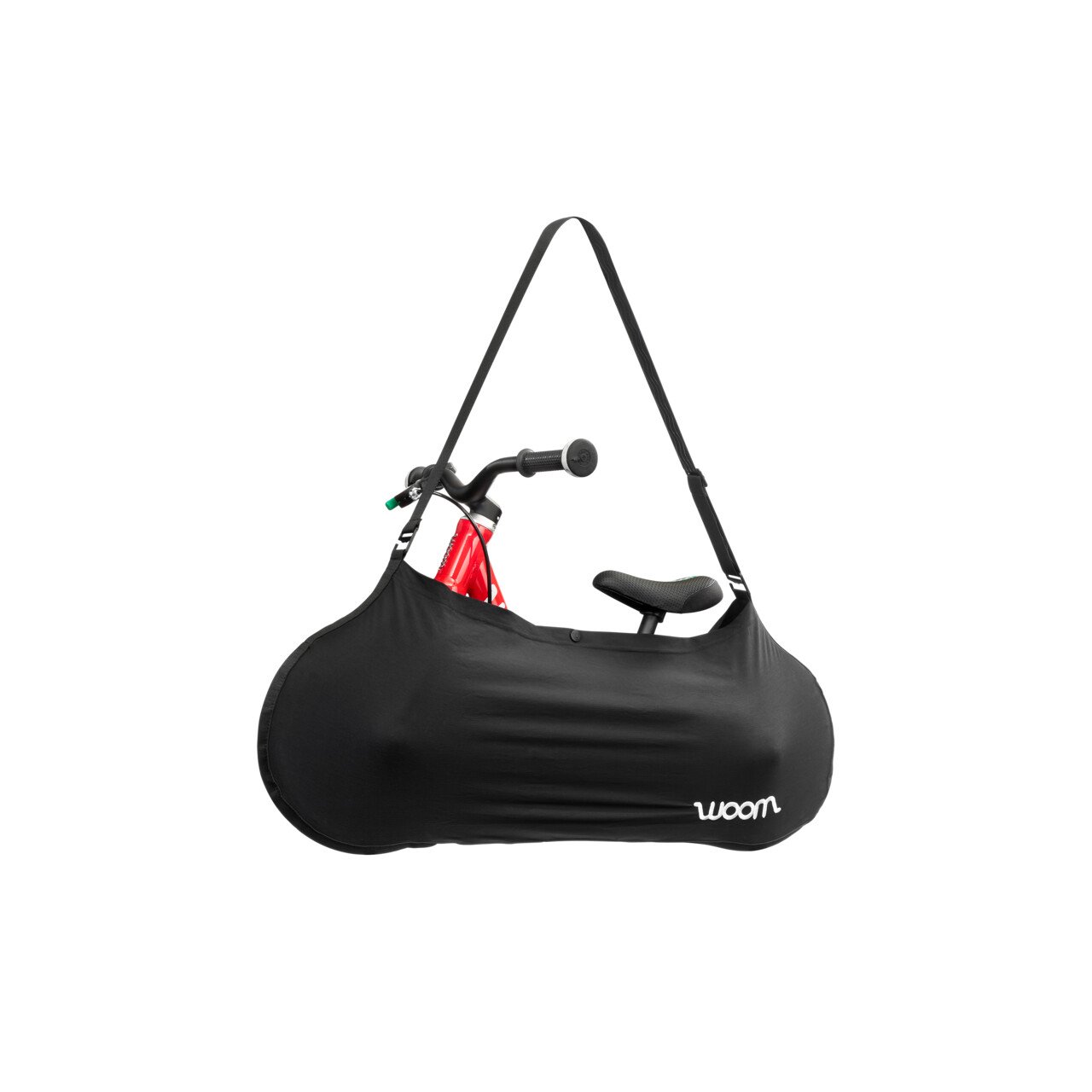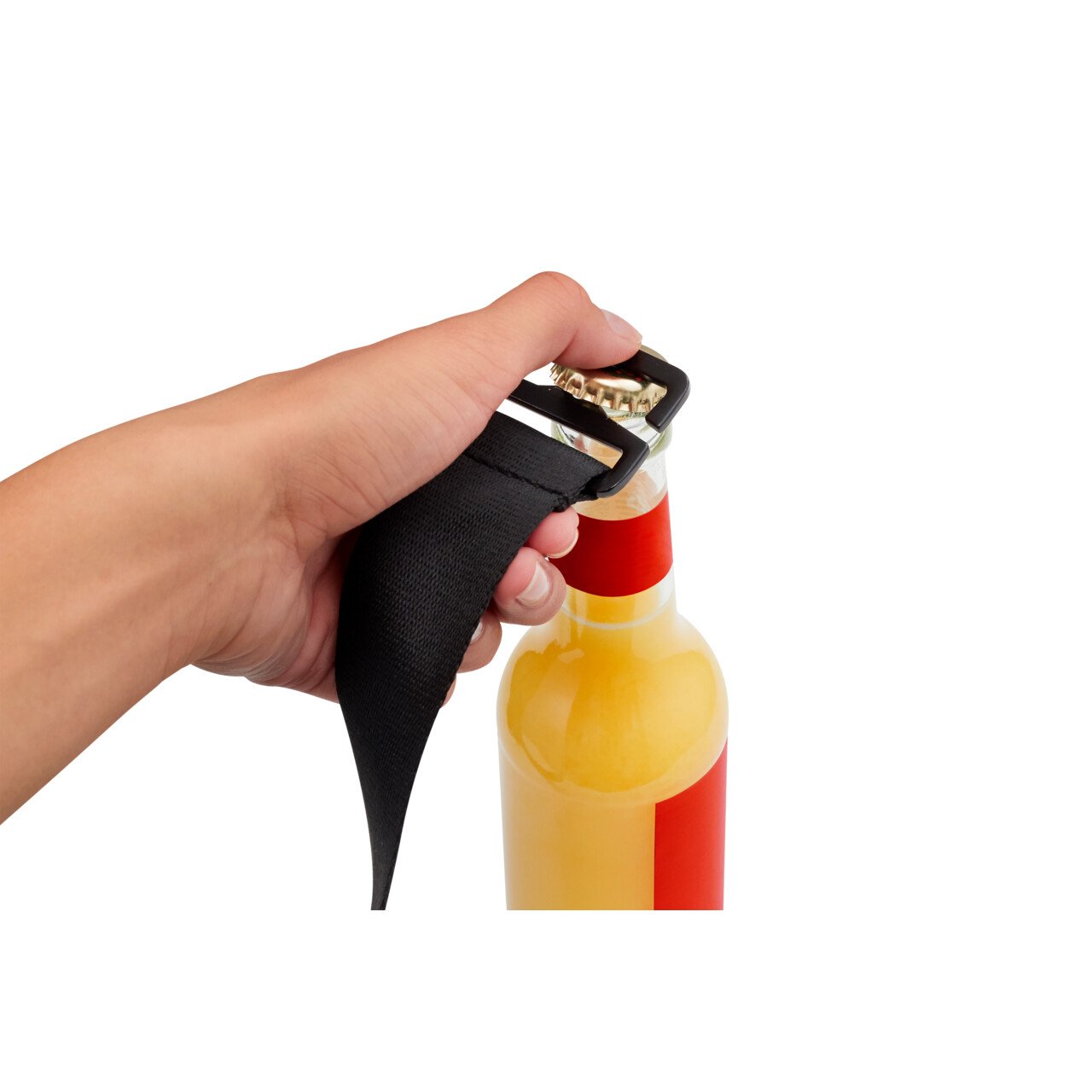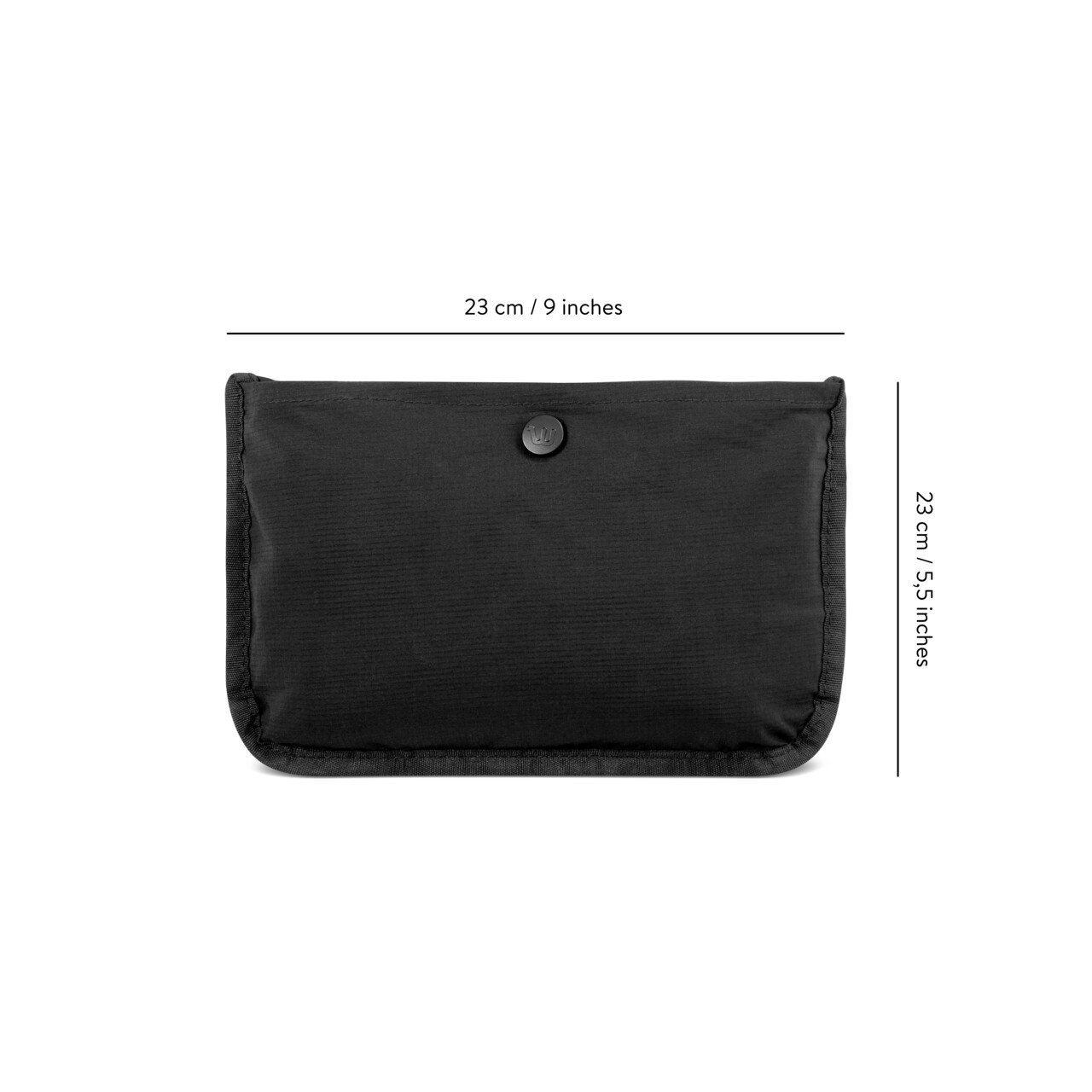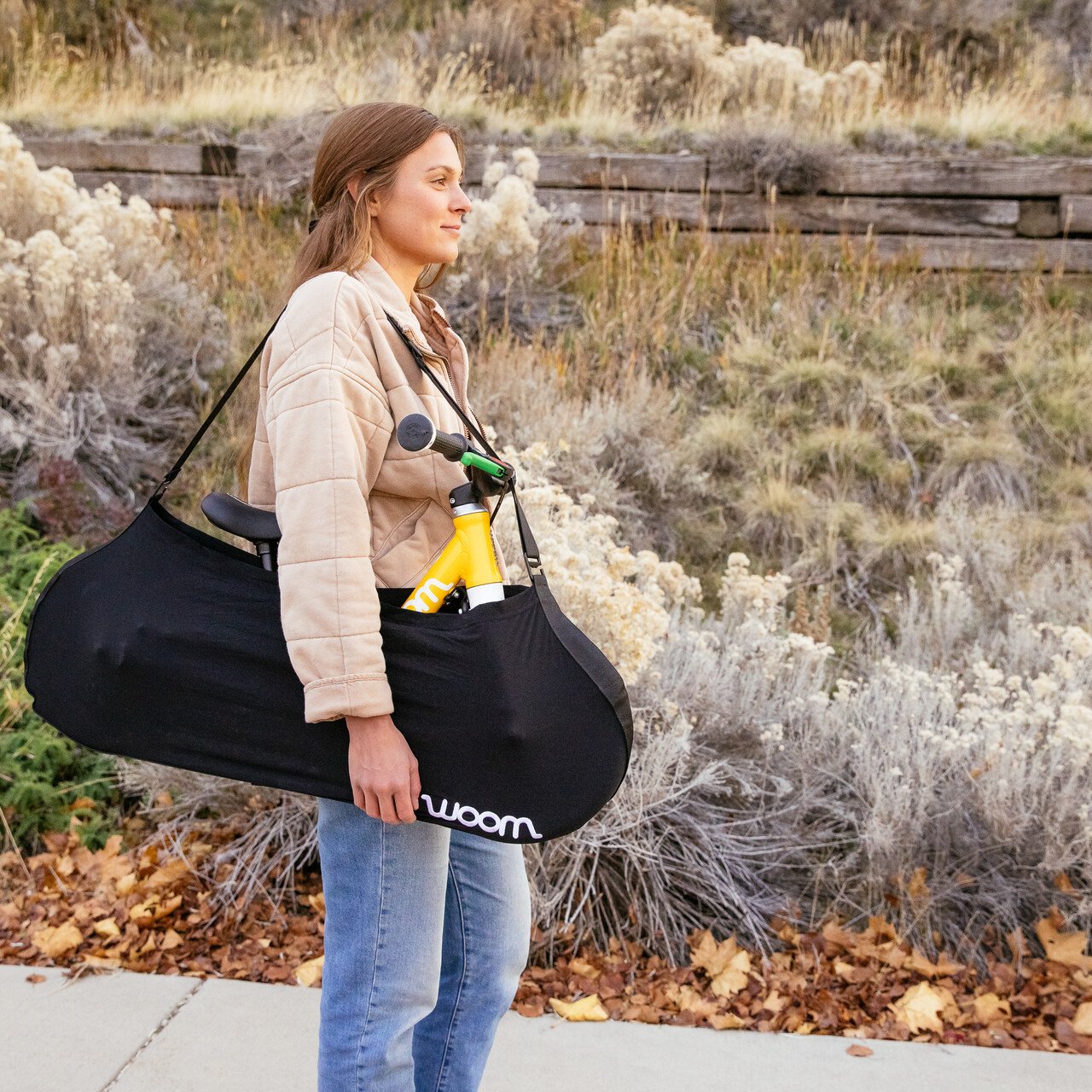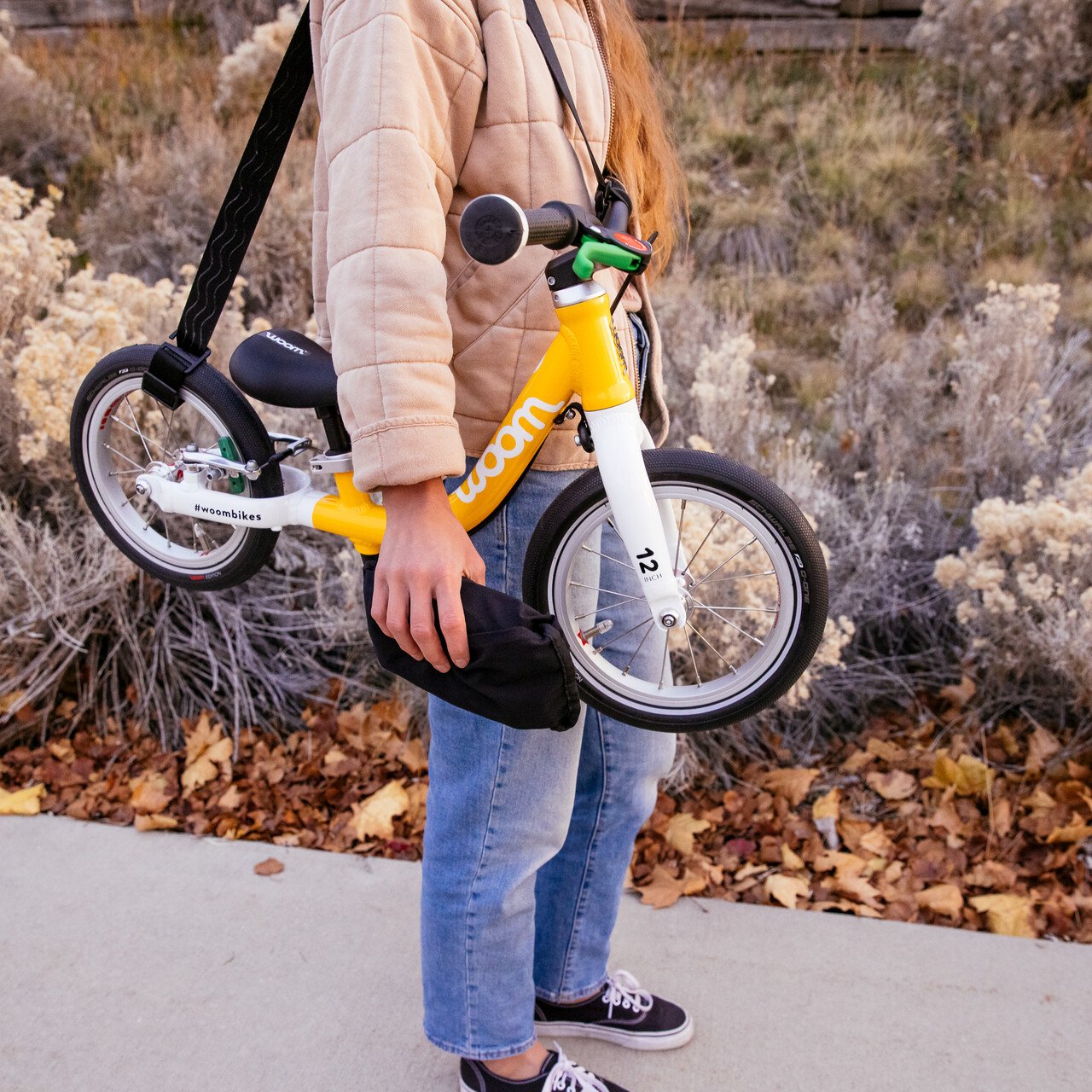 BUTLER Bike Bag
A compact, stowable bag for balance bikes with a detachable carry strap that can also be used to conveniently transport balance bikes and bikes with up to 16″ wheels.
Please note that the bag is not compatible with the woom ORIGINAL 1 PLUS, 2 or 3, but you can use the detachable strap to carry those models comfortably on your shoulder.
Even cycling heroes and bike knights need a break every now and again. This 2-in-1 bag makes carrying bikes a breeze. Simply slide the woom ORIGINAL 1 in through the large opening or use the removable strap to carry the woom ORIGINAL 1 PLUS, woom ORIGINAL 2 or woom ORIGINAL 3 over your shoulder or on the handle of a pram or pushchair. The two G-hooks on the strap make it quick and easy to remove from the bag and attach to the handlebar and seatpost of the bike. One size fits all thanks to the adjustable fastening system.
Simply practical: The bag can be folded down to the size of a paperback book and stowed in its own inside pocket.
Features
Bag
- Made from ripstop fabric (95% nylon and 5% elastane)
- Can be washed at 30 degrees
- Lightweight and compact – folded dimensions: 23 x 14 cm
- Practical popper closure
- woom logo embroidered on the outside
- Fits the woom ORIGINAL 1 and many other balance bikes
- Weight: 155 g
- Colour: black
Strap
- Removable strap with G-hooks that double up as a bottle opener
- Bottom printed with anti-slip silicone
- Can be attached to a bike in no time (e.g. to seatpost and handlebars)
- Sliding buckle for precise size adjustment
- Compatible with woom ORIGINAL 1 to woom ORIGINAL 3 models (and many other bikes and balance bikes)
- Weight: 90 g
- Colour: black