Bike facts
Buying a children's bike – new or used?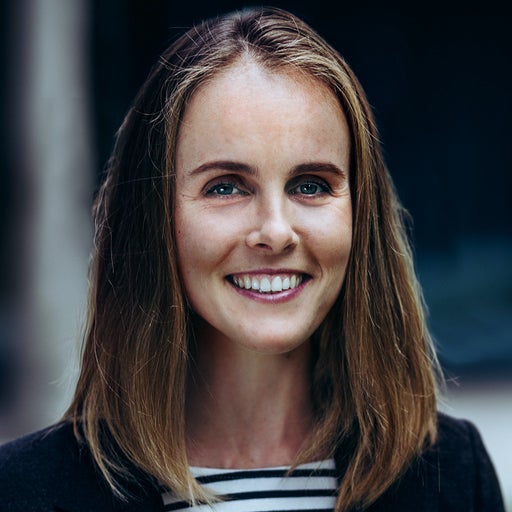 Sarah Schwarz
Sparkling paintwork, fresh tyres and brake cables, a shiny chain – a new bike is irresistible. Next to it is the used bike with a bit of dirt on the chain and slightly rusty bolts – it does have a few kilometres under its belt, after all.

Maybe you're in the process of looking for a bike for your child and still unsure whether it should be a new one or if a used one is good enough. To give you a little help, we've weighed the pros and cons of new and used children's bikes and also have a few tips on what you should consider when buying a used children's bike.
New is new
The magic of a new children's bike, for you and your child, begins as early as the purchase. Whether you buy online or at a bicycle shop, a new bike comes with these pluses and minuses:

+ Topping the list of course is that a new bike is in perfect working order. As parents, you have the peace of mind that your child is travelling with a reliable companion.

+ Should you later discover a defect due to a deficiency at the time of delivery, you benefit from a warranty or legal guarantee and can return or exchange the bike within a certain period.

+ You have a huge variety to choose from, which means you don't have to compromise on size and – usually more important for the kids – colour.

+ Expert advice in a bike shop is indispensable if your knowledge is limited or are still unsure about which bike is the right one for your child. The bike dealer can tell straight away whether a particular bicycle is right for your child and is sure to offer you plenty of useful tips.

+ And finally, just imagine your child's shining eyes when you pick out the new bike at your local dealer or when it is delivered and your child is standing in front of the giant-sized box.

– Of course, all of these advantages come at a higher price. On the other hand, you may be a seller yourself one day on an online classifieds platform. A well maintained, high-quality bike, just like our woom bikes, always has good resale value, which means you'll get a percentage of the original purchase price back.
Used is cheaper
Surely you've browsed around on online marketplaces or at the flea market to find the item you're looking for, and maybe you've even had a stroke of luck. From pedals to complete bikes – the range of used bikes and bike parts is vast. But what are the advantages and disadvantages of buying a used children's bike?

+ To start with, a used children's bike is of course cheaper, at least in terms of the initial purchase. Online marketplaces also offer you a good opportunity to compare, and if there are any defects on the bike, you may be able to negotiate the price down a little.

+ With a bit of luck you might find a well-maintained or even nearly unused bike in the right size and colour. With even more luck, a bike shop may be offering just the used bike you're looking for. The advantage of buying from the dealer? At a bike shop, you'll get a free consultation and usually a warranty to boot.

+ DIY types get their money's worth. If you're good with your hands and like to do things yourself, then a bike in less-than-perfect condition may be an option for you. But we strongly advise against this option unless you know what you're doing because your child's safety always comes first.

+ Imagine your child has already put his or her dream bike on a wish list, but unfortunately it's sold out everywhere. A look into the world of classified ads can be worth the effort.

+ As cycling city dwellers, you may already have been the victim of bicycle theft. The loss of an inexpensive used bike can be easier to stomach – for the parents at least.

– Some signs of use and wear, such as scratches in the paint, worn tread and a dirty chain come with the territory. Depending on how well the previous owner cared for and maintained the bike, it could have other defects. For example, if the bike was stored in a humid environment or was not regularly oiled, you can expect rust on the chain and other components. But the quality of the installed components also comes into play here.

– A deal's a deal. As a rule, warranties and the rights of withdrawal from a purchase are explicitly excluded by private sellers. What's more, the burden of proof is on the buyer to demonstrate that the bicycle was sold in a condition other than that advertised. Remember that in the event of a defect – that is, if defects show up after the first few kilometres of riding – it is almost impossible to return the bike.

– A defect usually means a trip to the repair shop. With a cheap used bike, the cost of the repair can very quickly exceed the value of the bike.

– With a private seller you will not get professional advice, of course. This is all the more reason to find out in advance what makes a kid-friendly bike so that you can see if the advertised item really suits your child.

– A simple ordering and shipping process with a private seller is the exception rather than the rule and not a good idea anyway, as you'll soon find out. In some cases you may have to make a short trip to inspect the bike – with no guarantee that it will suit your child, of course.

As large as the selection is and as tempting as the low prices may be in some cases, the most important thing is that a used bike fits your child to a tee. Otherwise, you may end up with little more than a cheap compromise that will bring your child little joy, so...
...off to the test bench!
So, you've stumbled upon a promising ad and your child is champing at the bit to pick up the new ride. Be sure to make an appointment to view the bike so that you can give it a thorough once-over before you buy it. Ideally, of course, you should take along a friend who knows something about bicycles. Here's what to watch for:
Make sure that the child's bike matches the pictures and the description in the advertisement.

The bike should be clean to help you spot any damage. If the seller doesn't even bother to clean up the bike for the viewing, it is not a good sign. The owner probably did not take very good care of it in the past either.

The frame is very important – it should not have any cracks, pay particular attention to the welds. Check the condition of the rims for rust, grooves and grind marks. Repairs to frames and rims can get expensive very quickly.

An overall check also includes a test ride. This will show you whether the bike is really a good fit and also gives your child the opportunity to check whether the bike is in good working order.


Check the pressure point of the brakes and the braking force. Do the brake pads grind or, are they already heavily worn?

If present, test the gears and the suspension. Do the gears engage cleanly? Does the suspended fork rebound quickly? Does the lockout function work?

Listen carefully to whether the cranks and hubs are making noticeable noises.

If you find any serious damage to the bike, it is better to leave it alone and keep searching to avoid costly repairs.
Found what you were looking for? Now, of course, we're curious to know how you found that perfect bike for your child.