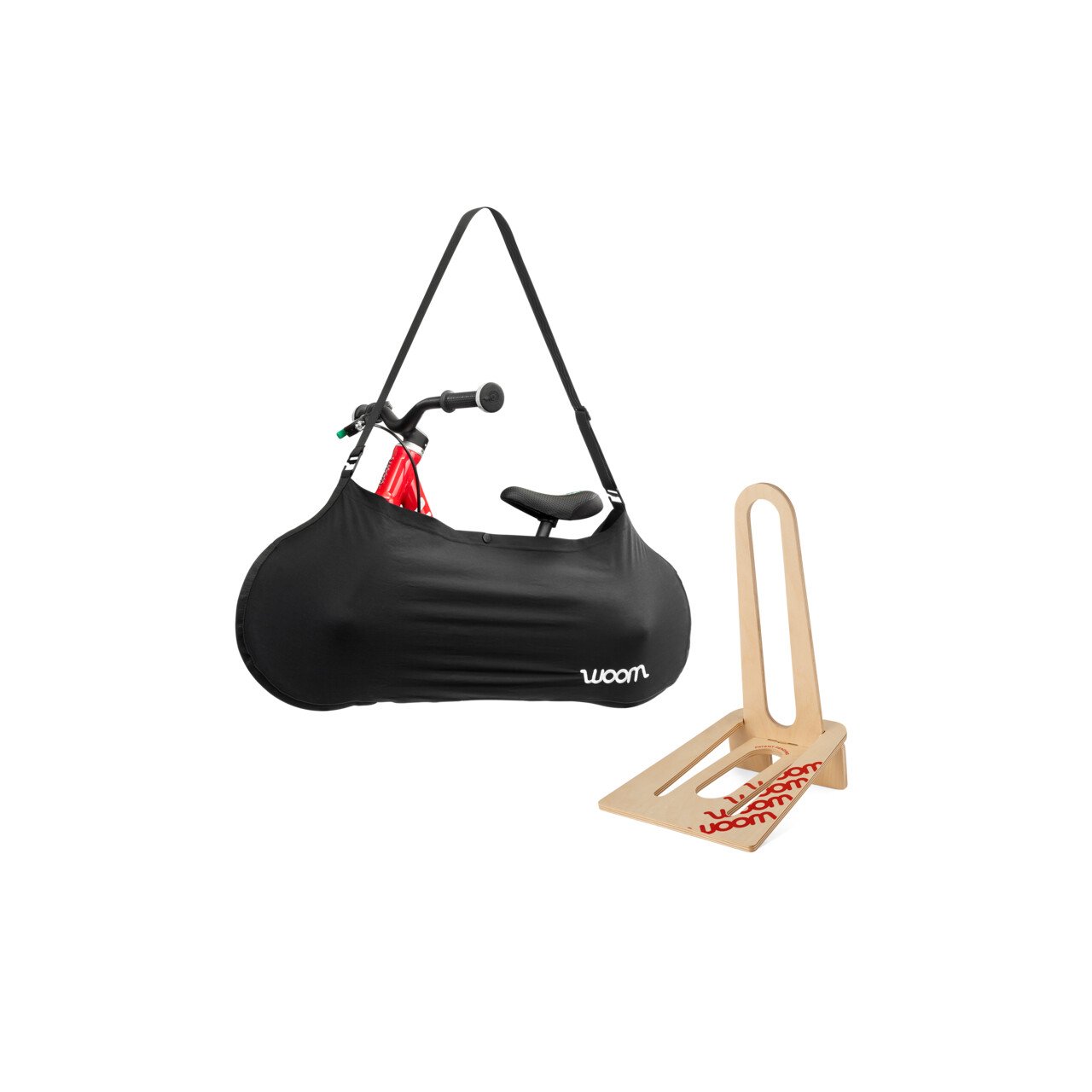 Balance Lifestyle Bundle
This bundle is a winner for kids and grown-ups. The bike stand and bag come in handy for keeping your child's balance bike safe and scratch-free.
BUTLER Bike Bag
Our compact, stowable bike bag is a life-saver for parents everywhere! Next time your child's legs get tired, you can just pop their balance bike inside and use the strap to carry their balance bike comfortably on your shoulder.
DOCK Bike Stand
Our folding wooden bike stand for children's bikes with wheels between 12″ and 16″ helps you store your child's bike nice and neatly at home.