Future-oriented technology for faster availability of our woom bikes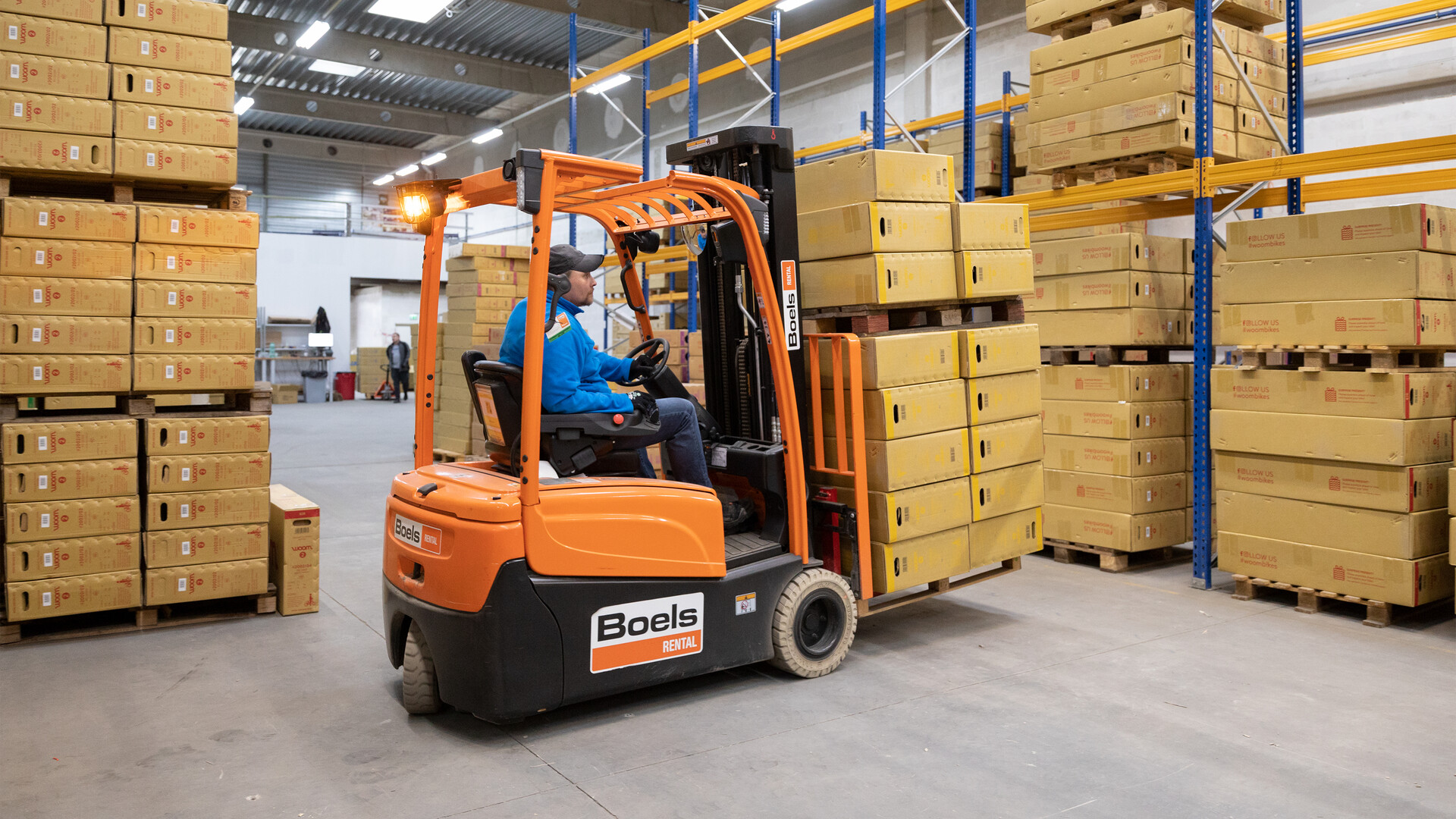 In April 2021, we're kicking off the comprehensive digitalisation of our supply-chain management. Cloud-based software will help us to accelerate procurement processes, cut waiting times, and make delivery of woom bikes more reliable.
Our goal is always to get the desired product out to our customers as quickly as possible. But the Covid-19 crisis has been a major test for global supply chains. The bike industry is no exception, and we at woom have struggled with serious challenges.
Supply bottlenecks for standard components resulted in long delays, and there were other hardships as well, such as the limited availability of shipping containers. The net result was that delivery dates in 2020 and in the first four months of 2021 were not as reliable as our customers would have liked.

Digitalisation provides a solution
A solution: digitalisation of our supply-chain management. Transparency and speed in information exchange are needed to identify problems in the supply chain early on and take direct action. That is precisely what digitalisation accomplishes. More transparent and agile supply chains mean more reliable processes and a better customer experience.

Tailor-made supply-chain-management software
We are basing our transformation to digital and modern supply-chain management on the OSCA software tool provided by the German company Setlog GmbH. OSCA stands for Online Supply Chain Accelerator and is cloud-based software that presents all of the data and information for every participant in the supply chain in one central platform. "I am convinced that OSCA will give us major support as we tackle the challenges in the supply chain", says Guido Dohm, Managing Director of woom. "The cloud-based technology will improve the reliability of statements about the availability of bikes. Real-time information and more efficient communication will cut procurement times."
What are the benefits of the software?
Over the coming months, our departments will be networked with suppliers, factories, warehouses, freight forwarders, shipping lines and quality assurance personnel through OSCA. This will enable our supply-chain team in Klosterneuburg to create more efficient and transparent procurement, production, and delivery processes.
Order tracking, including document exchange, will be fully automated, paperless, and in real time – container transport will be optimised.
The close collaboration and direct communication in the platform's dialogue function mean that we always know exactly what is going on in the supply chain. For instance, we will be able to find out in a timely manner about sudden cancellations by suppliers or delays in the supply chain and react immediately. In addition, the software offers us the major advantage of being able to update customers at any time on the current status of their orders.


Social standards and sustainability
"The new digital supply chain management not only means shorter procurement times and better service quality for our customers, but it also encourages the steady integration of social standards into our operational procurement activities", says Dohm.
The digitalisation of supply-chain management is just one of a range of measures designed to improve reliability and sustainability in the production of our bicycles. This year, for instance, we have started producing woom bikes for the European market in Europe. Starting in 2021, woom ORIGINAL bikes – our classic woom 1–6 models – have been rolling off the production line at a factory in Świebodzin, Poland run by our German partner SPRICK CYCLE GmbH. You can find out about all the details in this post.