#woomgives 2022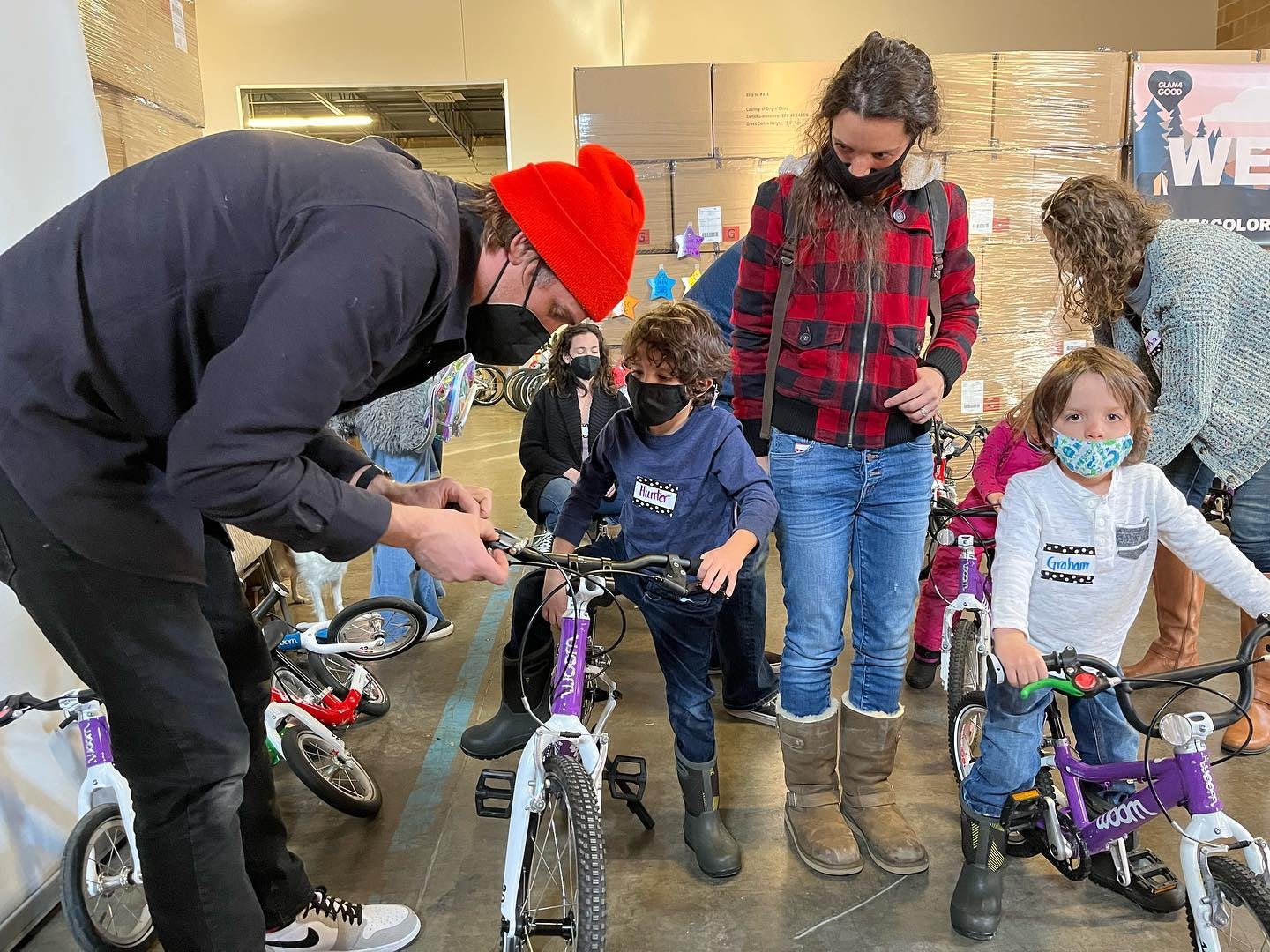 We're all about kids and families at woom, and we love when we find organizations that share that passion who we can serve. That's why each year, on Giving Tuesday, we celebrate #woomgives for the whole week and champion organizations that serve their communities in meaningful ways.
"Giving back is essential to us at woom," explains Chelsea, Manager of Social Media and Partnerships, Global. "Through #woomGives, we've partnered with community organizations doing meaningful work and bringing grassroots efforts to life. Partnering with these organizations is vital because their missions align with ours."
Bonus? Because woom bikes are of the highest quality, the bikes can be passed along and then enjoyed by more than one kiddo.
Ride with us through 2022 as we highlight some of the organizations we've supported this year. And then roll over to Instagram and check out #woomgives to find out what else your support has made possible this year!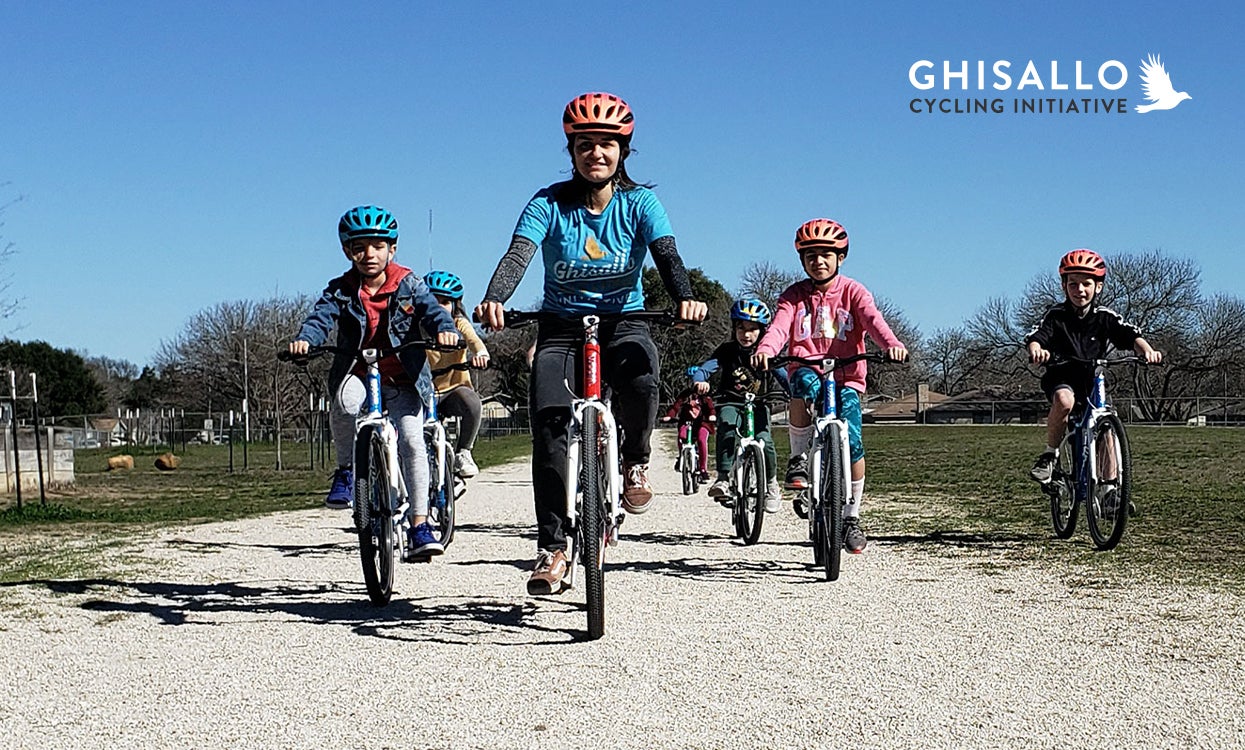 Ghisallo Cycling Initiative
Biking is an empowering solution to community transportation barriers, and Ghisallo Cycling Initiative has taken on the mission of enabling "historically underserved populations to access their interests by bicycle." They believe in the transformative power of developing lifelong riders — a passion we at woom share!
And here's the best part: You can help make an impact with Ghisallo Cycling Initiative through the #woomgives Challenge on Strava November 29 - December 5, 2022. Strava challenges are a fun way to come together and achieve a goal, and this year, we're rallying together to support Ghisallo Cycling Initiative.
The more you move, the more bikes we will donate! It's free to participate, and anyone who logs 100 minutes of activity during our week can add to our Ghisallo donation. (Bonus: As if giving back isn't enough, you'll get a little reward, too — 10% off a woom ORIGINAL bike.) Check out our challenge page to learn more, and sign up!
This nonprofit provides bike riding and maintenance education for kids of all ages and abilities, plus programs through which kids can earn their very own bike by riding with some valuable "sweat equity." For those who don't yet own a bike, Ghisallo Cycling Initiative offers a Bicycle Lending Library. Like a typical library, students can "check out" a bike, helmet, and lock to ride to and from school (and beyond).
We were thrilled to donate 59 bikes to Ghisallo Cycling Initiative earlier this year to help them continue supporting the Austin and San Antonio communities through cycling. And we can't wait to give back even more through the #woomgives Challenge on Strava, November 29 - December 5, 2022. Sign up now!
Join the #woomgives Challenge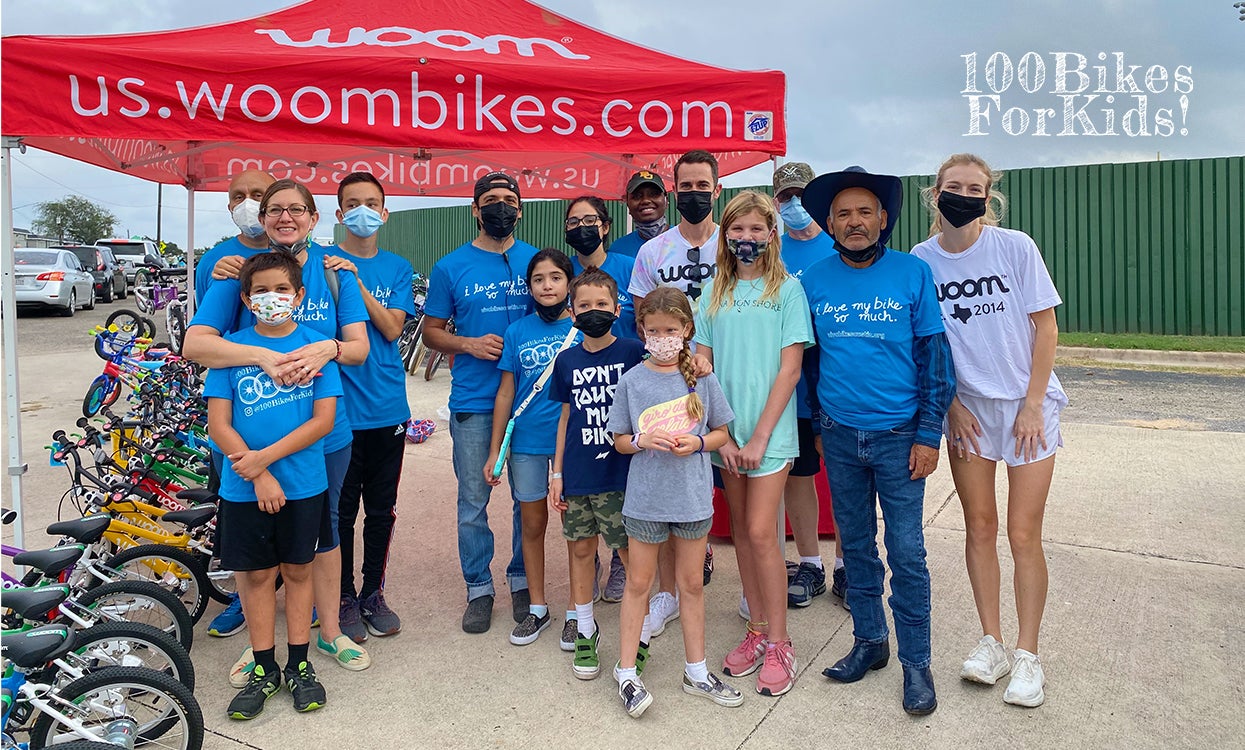 100BikesForKids
Back in 2020, this father-daughter duo set out to give away 100 bikes to kids in the Austin area, and they've now helped almost 500 well-loved bikes find new homes to date!
To make sure each bike is in excellent condition and ready for a new owner, 10-year-old Lucero and her bicycle mechanic father tune, wash, and test ride every single bike before giving it away.
We are proud to support this incredible vision, and this year alone, woom helped 100BikesForKids give away 40 bikes (and that doesn't even count all the woom bikes Austin families donated after their little ones outgrew them!).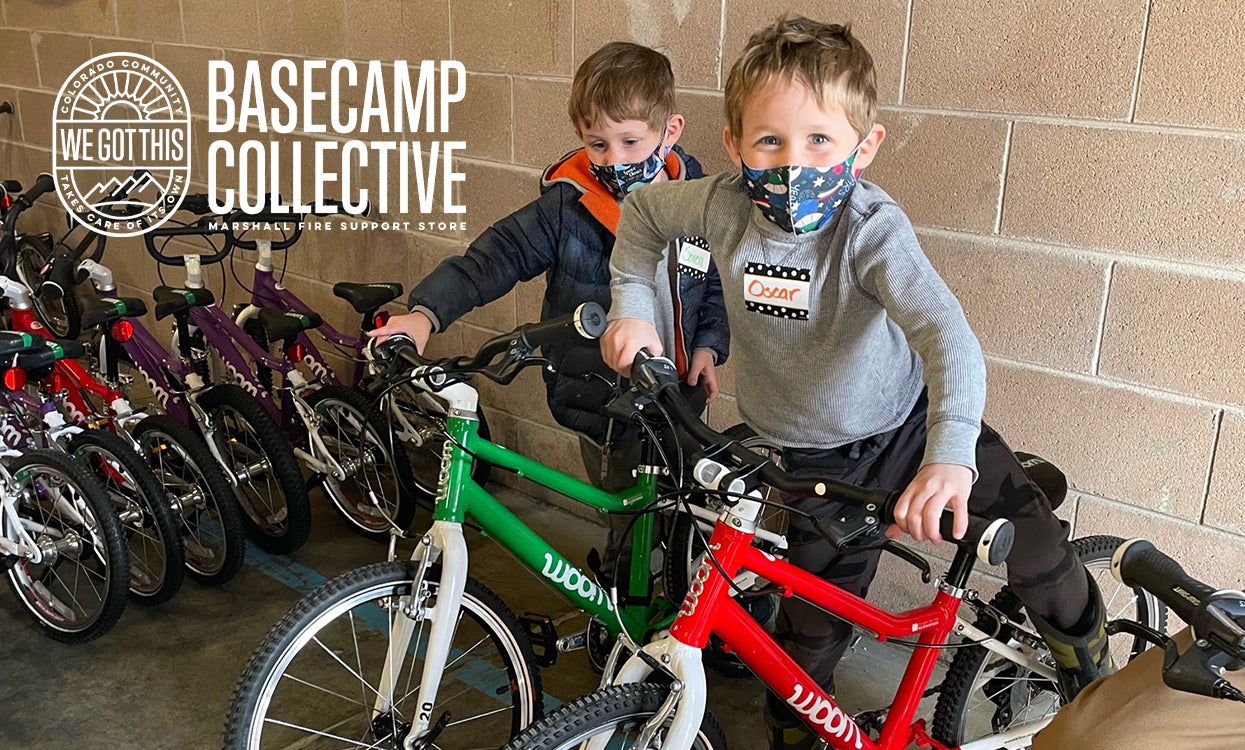 Basecamp Collective
After the 2021 Colorado wildfires destroyed thousands of homes, Jennifer Henry wanted to do something to help affected families in her area rebuild and renew hope for the many displaced and disheartened children.
With the help of woom and Basecamp Collective, Jennifer brought 133 woom bikes to her neighborhood and was able to inspire newfound joy in the kids and families who had just experienced such tremendous loss.
Stories like these are inspiring, and we were honored to help Jennifer and Basecamp Collective make her dream a reality.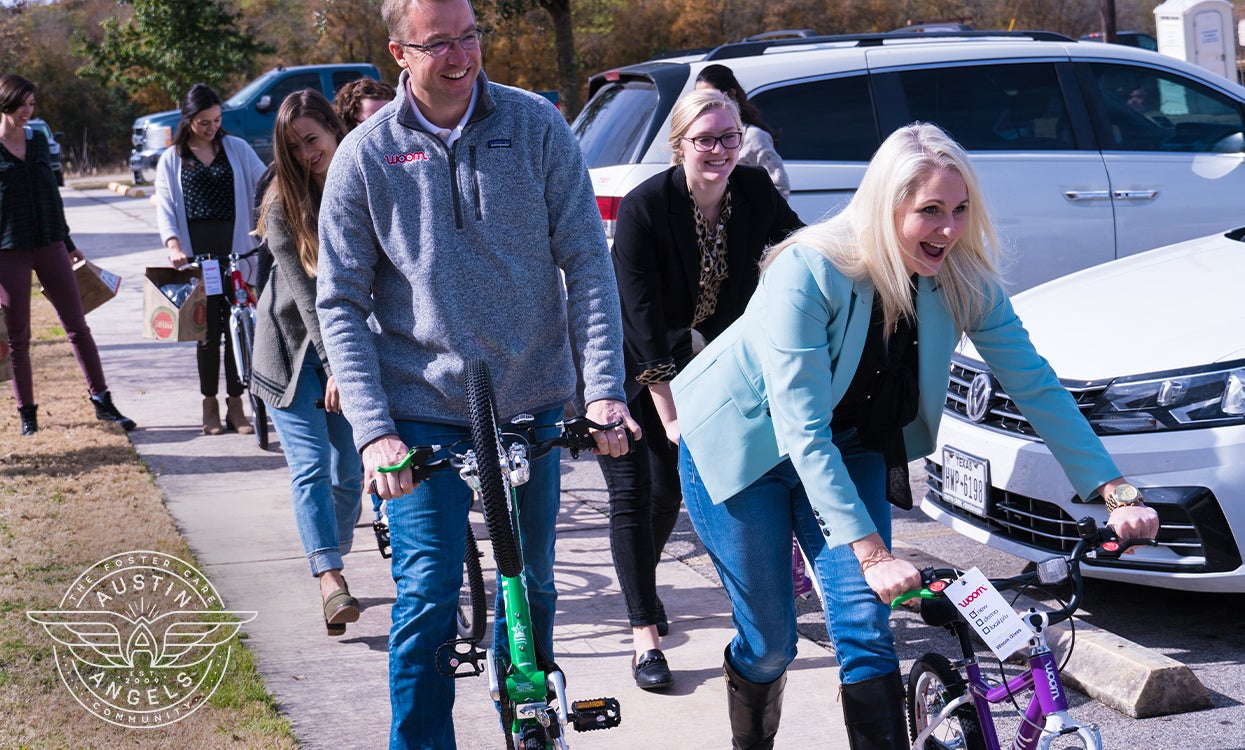 Austin Angels
This inspiring organization is passionate about supporting children and families in the foster care community of Austin, Texas. Austin Angels provides mentorship, programs, relationships, and consistent support to make the foster care experience positive for everyone involved.
This program offers pathways for donors and volunteers to help kiddos in the foster care system, as well as the families who open their homes to those in need. woom was thrilled to lend a helping hand to Austin Angels by donating school supplies, 56 SLURP bottles, and $1,000 directly to the organization.
Bay Area Bike Project
In case you didn't notice, many of the organizations we've supported in 2022 revolve around bikes. That's because we know how valuable bikes are for inspiring confidence and determination in children, and we want to ensure every child can experience that!
Bay Area Bike Project's mission is simple: more kids on bikes. This nonprofit works to create safe biking communities and help kids and their families to discover the power of biking. And it all started with two moms who wanted to help kids impacted by California wildfires.
To help Bay Area Bike Project get even more kiddos on bikes, we donated 88 woom bikes and 135 accessories for new Riders.
Make a donation today to invest in the lives of Bay Area children.
It's More Than the Bikes
We are thrilled to know that by giving back, we have empowered hundreds of kids to discover the joy and freedom of cycling!
While many of these organizations involve bikes in some capacity, their work goes beyond a simple transportation or exercise tool. For families in difficult situations, bikes can be a beacon of hope for their children. They give kids a sense of control and moments of fun when everything else feels so beyond their control. Bikes show the kiddos that they are capable of amazing things.
When your child pedals unsupported for the first time, it's like a light bulb moment. Suddenly, they can do anything. They can be anything. It's the first of many Magic Moments they will discover thanks to their new bike. Organizations like those we supported throughout 2022 see the value of investing in the lives of children, and we are so grateful for everything they do to serve kids and families.