Back to (Home) School: Elliot Rides on to First Grade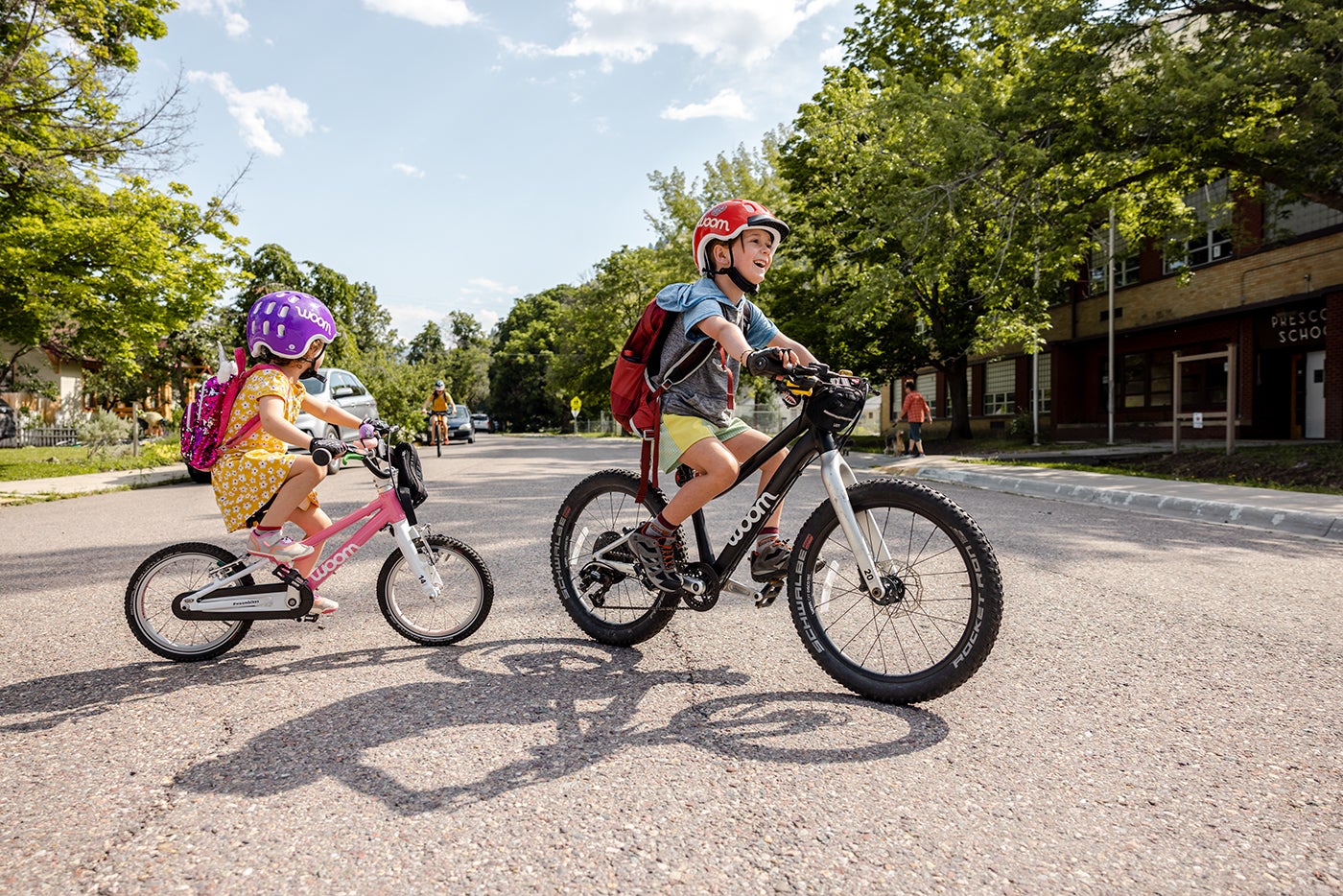 Last year, we rode along with Elliot Melzer as he biked to his first day of kindergarten. This incredible everyday adventure, with the support of his family, gave him the confidence to try something new and experience school for the first time.
But Elliot's journey didn't stop there and now, one year later, Elliot's lifestyle of learning has taken a different direction. As Elliot gets ready to roll as a homeschooled first grader, countless Magic Moments lie ahead.
Shifting to Homeschooling
With summer drawing to a close, kids of all ages are shifting their routines and gearing up for a new school year. While Elliot enjoyed kindergarten last year, his family quickly realized that traditional school wasn't an ideal fit for their lifestyle. As a family that loves to travel and stay active and engaged with each other, it was important for them to find a way of schooling that was right for them.
Now, through a hybrid learning combination of homeschooling and a program called Learning with Meaning (which includes courses like Storymaking, Earth Sciences, and Forest School), Elliot gets to learn in a play-based, nature-focused environment.
Forest School is based on a "child-centered inspirational learning process." And the best part? This way of learning aligns perfectly with this family's passion for being in motion and outside as much as possible—with biking at the heart of it!
"Biking facilitates learning, and is at the core of how we learn as a family," says Katy-Robin Garton, Elliot's mom. Beyond making transportation to and from homeschool activities easy and fun, the act of biking itself has encouraged Elliot to learn new things and grow as a student, as a rider, and as a person.




Learning Responsibility as a Rider
Now that Elliot rides the woom OFF 4, he has learned how to ride with a derailleur and when to shift gears, and he even maintains and cares for his bike by cleaning it, pumping the tires, and helping his parents make adjustments and install new accessories like lights and bells.
"Our family talks a lot about being conscious consumers," explains Katy, and she and her husband Doug teach their kids to keep their possessions in good shape so they can pass them on rather than throwing them out. With how woom bikes are built to last, we're willing to bet that Elliot's bike has many more young Riders in its future!
Bike Safety: Where Elliot Rides
Bikes play a central role in Elliot's day-to-day life, which made it such a natural fit for getting to and from school each day. On his bike, he has found comfort and self-assurance! And while he may not be riding to and from school in a traditional sense anymore, he'll continue pedaling forward because biking is this family's go-to mode of transportation. Elliot hops on his bike any time he heads out, whether to his Learning with Meaning programs, summer camp, or just to get ice cream with his dad.
"He's confident on a bike and has a sense of our neighborhood," Katy says. "It allows him to build a sense of responsibility when we let him do these little by-himself things."
Although Elliot still mostly rides with his parents, this seven-year-old has begun to explore in the safety of his neighborhood more independently. Recently, he got to cross a busy street to his buddy's house by himself. "It was a huge deal for him!" smiles Katy.
Pedaling into Academic Confidence
Elliot has been riding a bike since before he was two years old, and his confidence when pedaling knows no bounds! Being so comfortable and independent on a bike has helped Elliot believe in his ability to learn and try other new things.
Katy and Doug use biking as an analogy to trust in his capabilities, telling him, "Look what you're capable of on a bike because you just worked at it and you made it consistent." This reference point has been an amazing parenting resource for Elliot's mom and dad. As Katy put it, "I can't imagine not having biking in my toolbox!"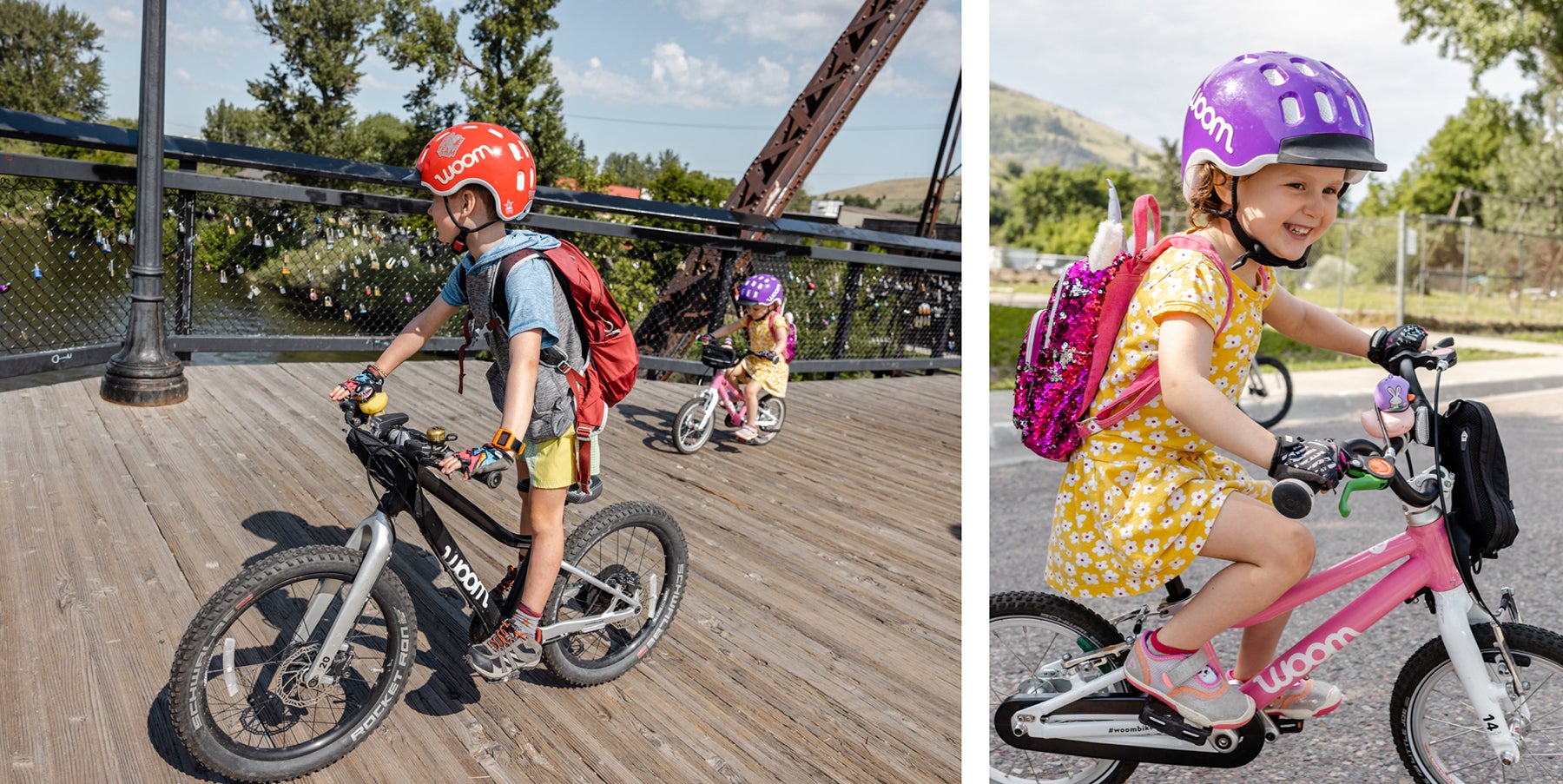 Personal Growth in Motion
Watching Elliot grow in confidence and discover who he is through biking has been packed with magic moments for his parents! "Our kids' minds seem to function best in motion," shares Katy. "I see it now with Emi following in Elliot's footsteps." Elliot's four-year-old sister, Emi, loves following her big brother around on her limited edition power pink woom 2 as she aspires to have his same confidence and capability. With Elliot there to show her what's possible, Emi has been able to grow and is already pedaling right alongside him!




On this Journey Together
Katy and Doug knew from the moment they had kids that they wanted to parent consciously and with an engaged parenting approach, and that means Elliot's learning and growth is all about teamwork rooted in loving support and communication, a lot like biking! "We are on a journey," says Katy, "Homeschooling is new to us. We are learning as we go, and these foundational things that are very familiar to our family – like being on bikes – will get us through it."
From bringing their mountain bikes on every family trip to riding over to the local library for math lessons, every day in Elliot's family is about adventure. We can't wait to see what new journeys first grade will take Elliot on!