ANNIVERSARY RED LIMITED EDITION
Safety-conscious, ultralight and award-winning: woom ORIGINAL bikes are designed for a childhood of magic moments and non-stop grins.
To celebrate 10 years of woom and 10 years of magic moments, we're launching an Anniversary Edition. As of right now, all woom ORIGINAL bikes and balance bikes are available online and at woom retailers in our limited edition anniversary red colourway – while stocks last. Be quick and celebrate 10 years of adventures, freedom and magic moments with us!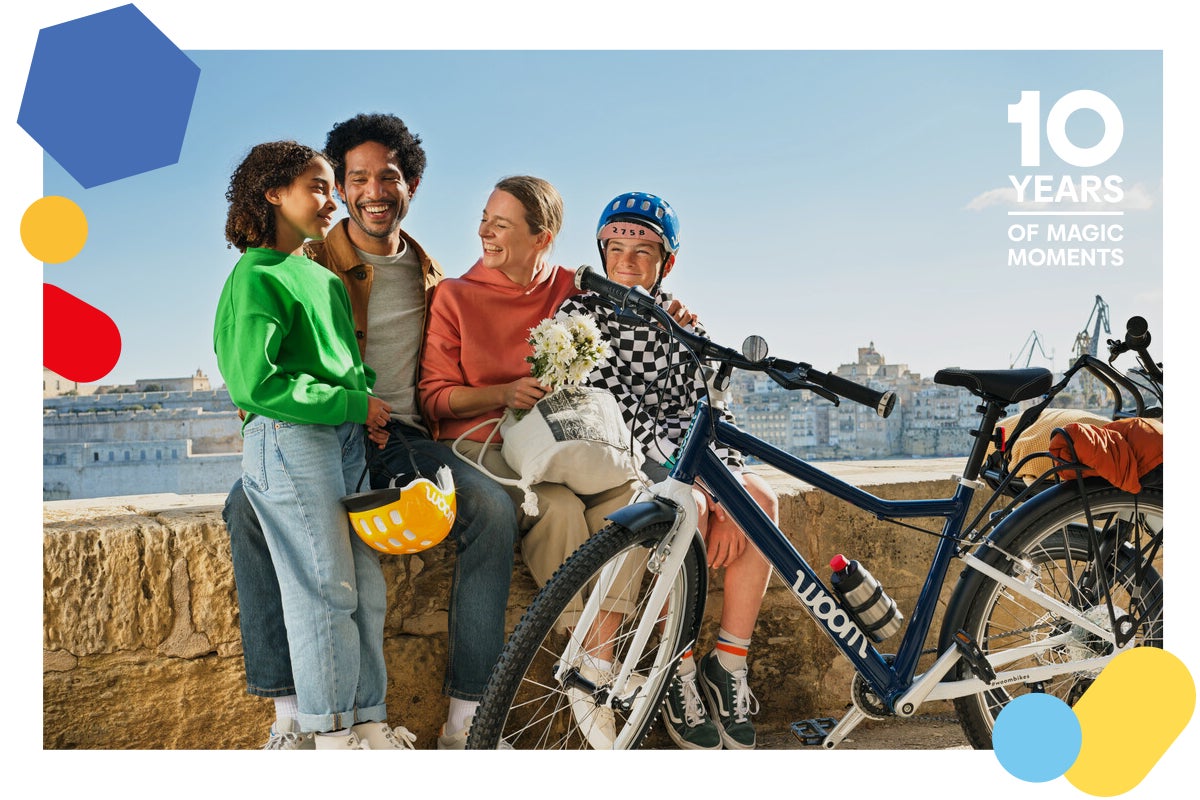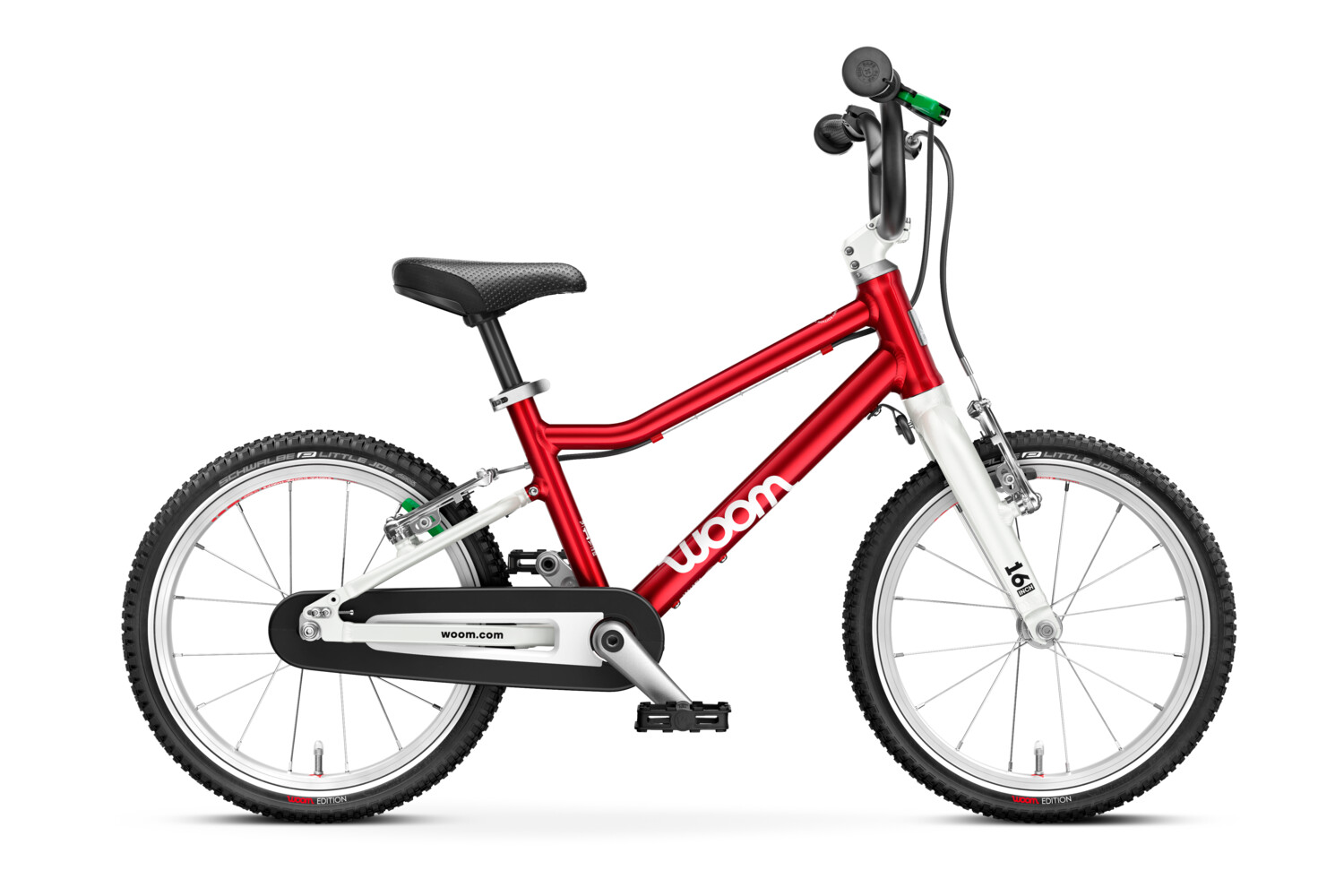 Innovative frame design
The superlight aluminium frame is the heart of the bike and ensures a fun and safe riding experience. Its cleverly designed age-specific geometry offers good control over the bike and gives young riders maximum safety while exploring new horizons.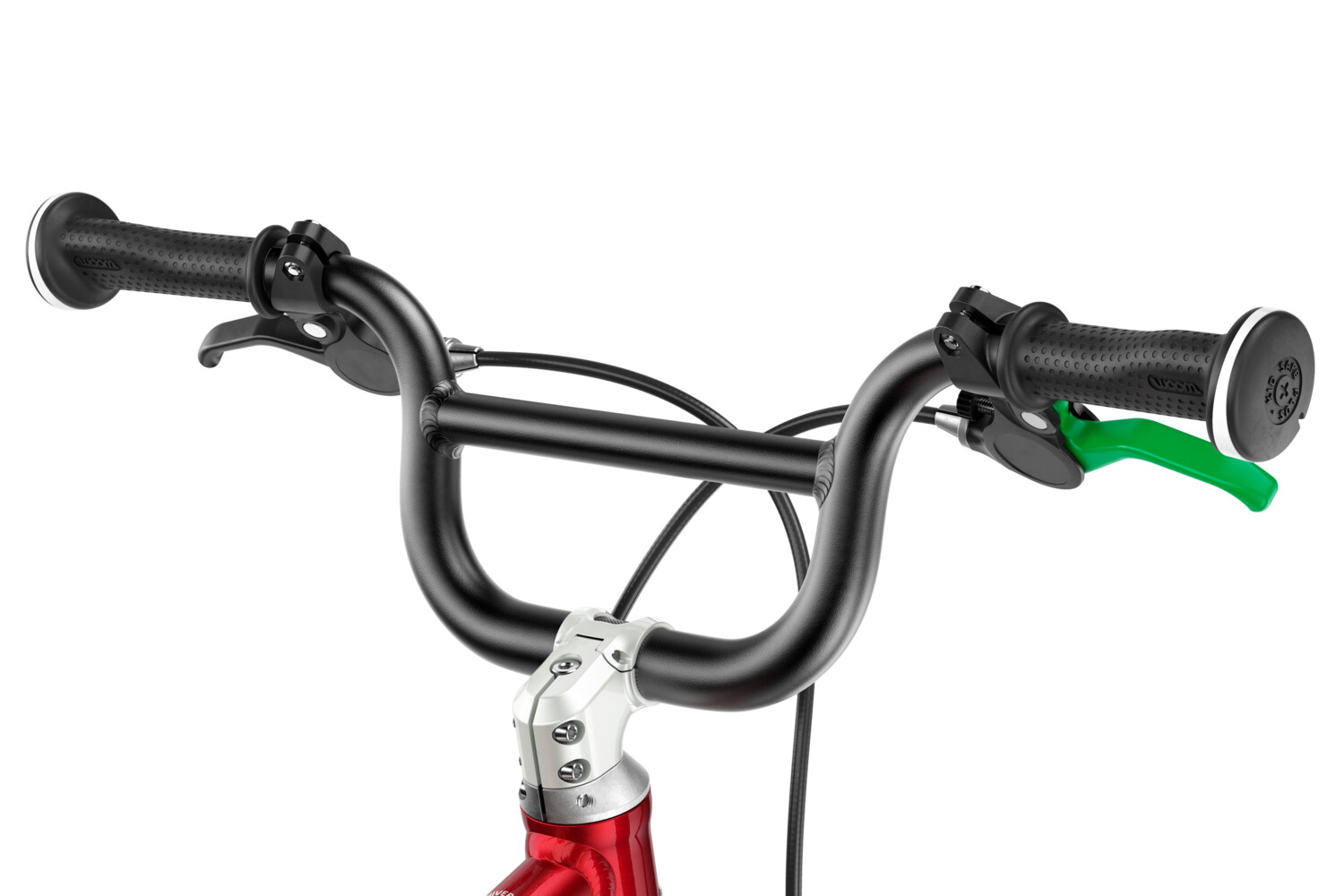 Knee-friendly stem
Our stem is the safe and lightweight connection between the handlebars and the headset. It has no protruding bolts for children to hit their knees on, making it truly "knee-friendly".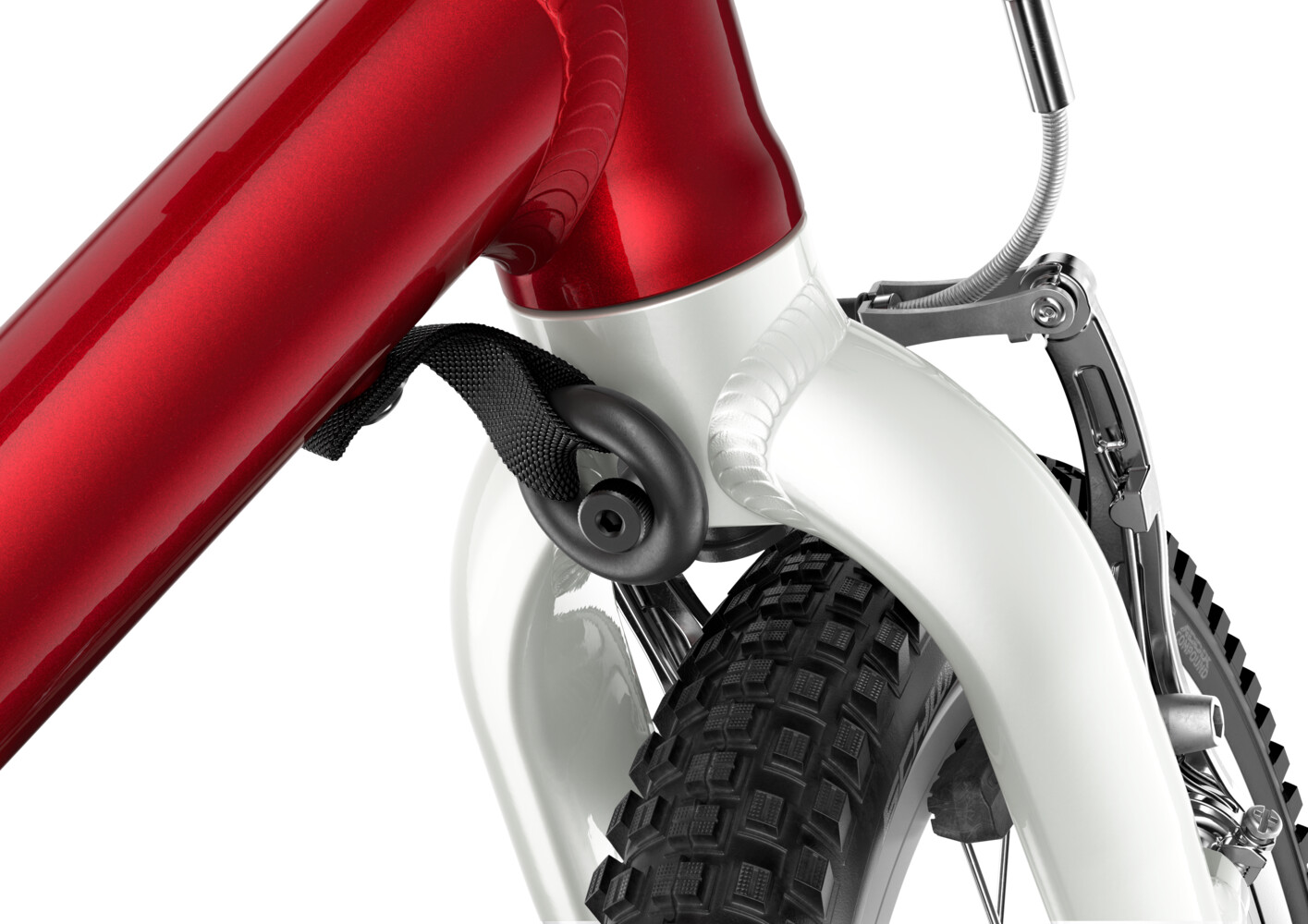 Flexible steering limiter
The woom steering limiter is an important safety feature developed by us. It prevents the handlebars from overturning, helps children ride straight and therefore reduces the risk of accidents.
Available on sizes 1, 1 PLUS, 2 and 3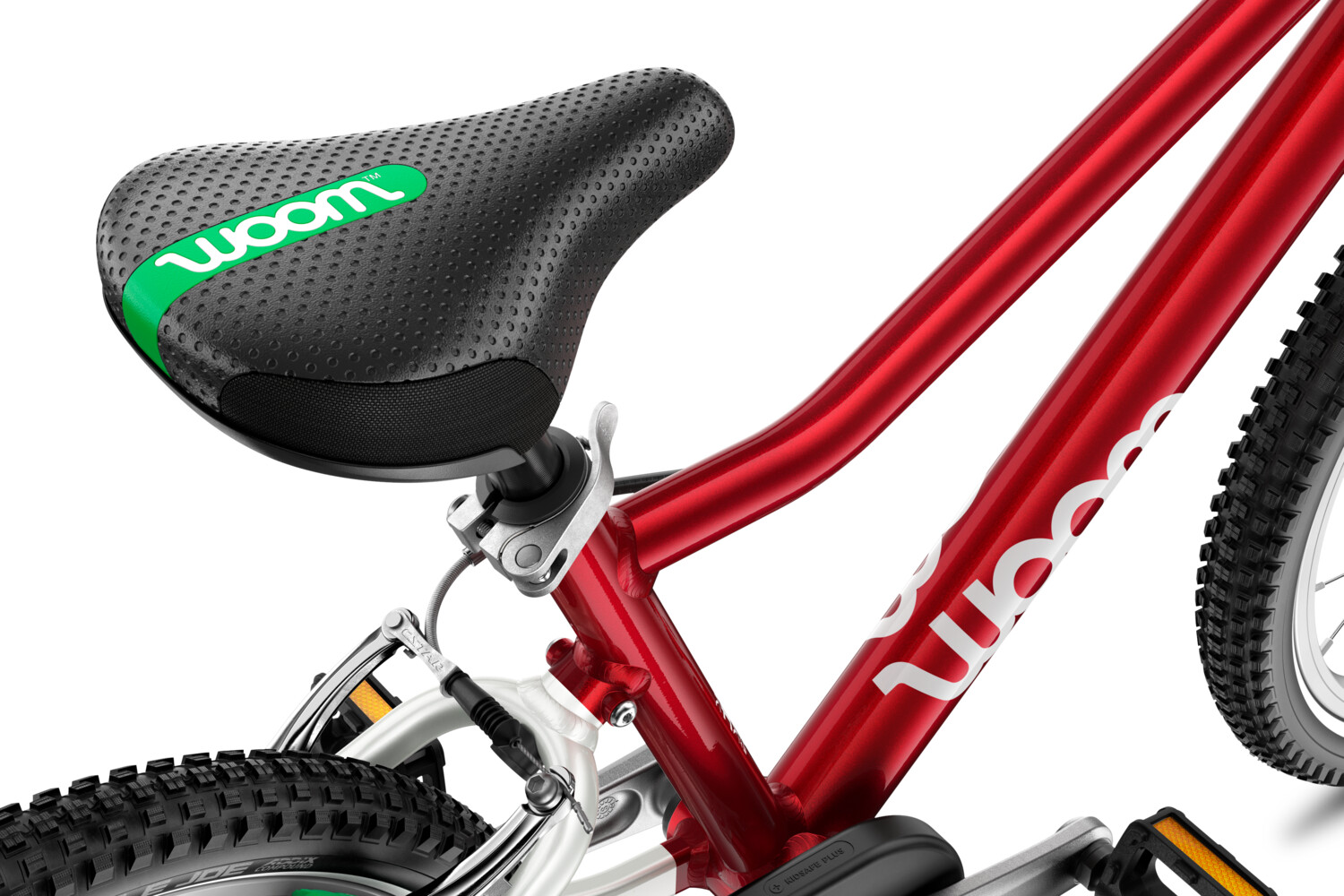 Ergonomically formed saddle
The saddle is one of the most important points of contact between the child and the bike. It significantly affects the feeling when riding. That is why our saddle is designed to fit the pelvis of children. Perfect for a unique riding experience!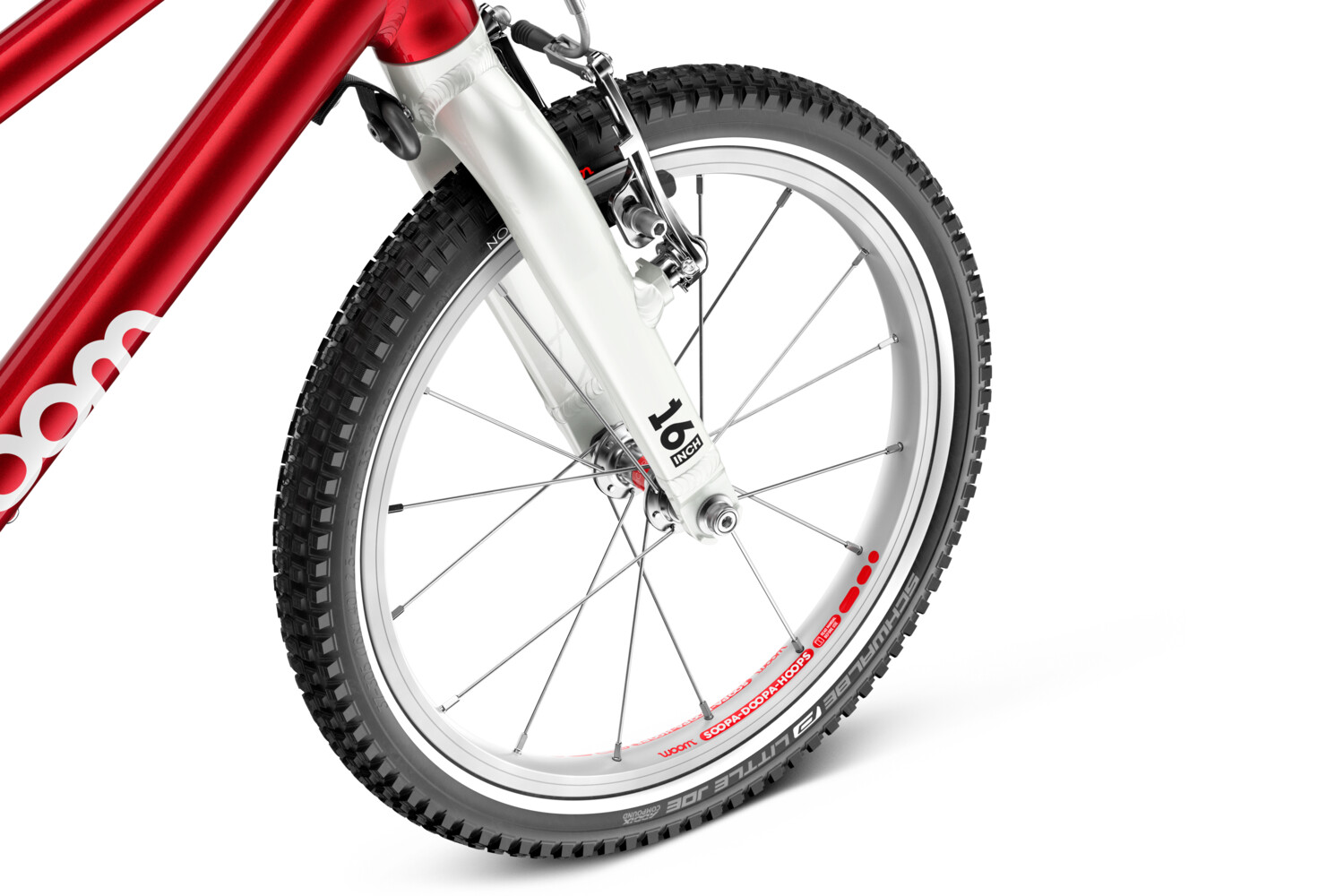 Grippy, low-resistance tyres
Tyres have a major influence on how a bike rides. That is why for our bikes we have chosen tyres that can be used for a broad variety of terrain. Whether your child is riding on tarmac, gravel or dirt, our lightweight tyres will ensure maximum grip in any weather and on any surface, whether your child is riding straight or making turns.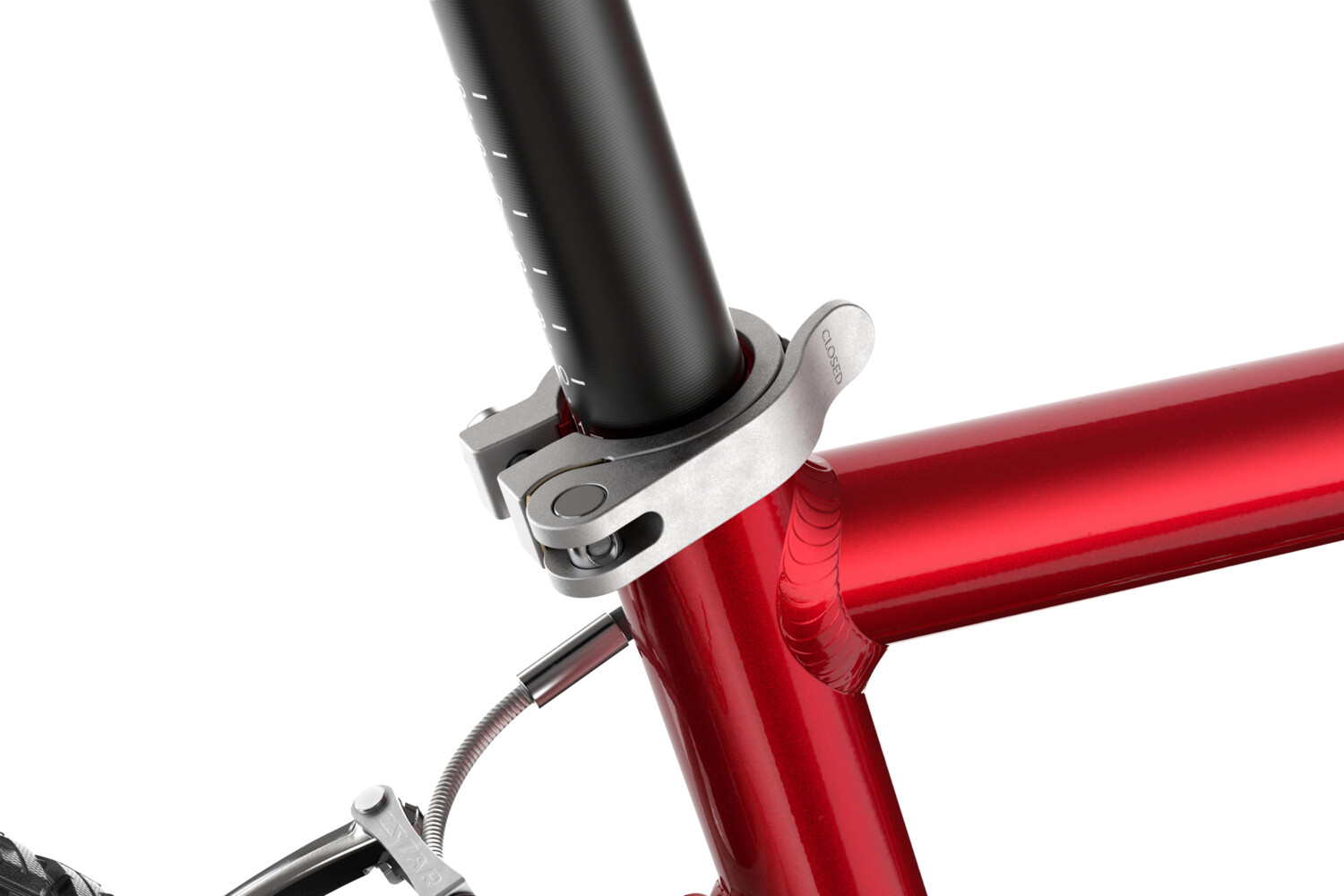 Practical quick-release seatpost clamp
The quick-release seatpost clamp offers a simple, quick and tool-free way to adjust the saddle height. It's even easy enough to be operated by children. On your pedals, ready, go!
Available on sizes 3, 4, 5 and 6
Looking for even more adventure and insider tips?
Here you'll find lots more ideas and inspiration to make bike riding even more fun!