mountain biking
woom OFF or woom OFF AIR – Which mountain bike suits your child?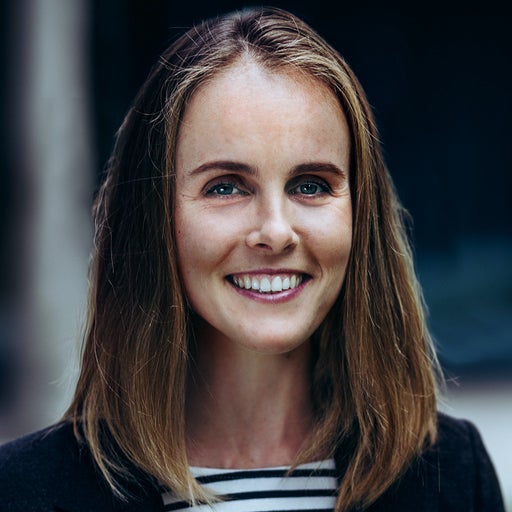 Sarah Schwarz
Keen to hit the trails with your child? Heading onto forest tracks and trails, and over roots and rocks? Decision made – it's time for your kid to get a mountain bike.
But now you are faced with certain decisions: a rigid fork or one with suspension? The woom OFF or the woom OFF AIR? Maybe you are even wondering if a rigid bike will be able to navigate rough terrain? To help you with the decision-making process, this article outlines the key differences between rigid and suspension forks, as well as their respective pros and cons for your budding biker.
What is the difference between a rigid and suspension fork?
The fork is a moving part that links the front wheel with the bicycle frame. It can be made of various materials, such as steel, aluminium or carbon. A rigid fork has no elements of suspension, or travel. Suspension forks differ to rigid forks because they have shock absorbers and springs that dampen bumps or unevenness in the terrain. Hardtail bikes tend to be built with one of two fork types: a robust, and often heavier steel-sprung fork or a lightweight air-sprung suspension fork as is the case with our woom OFF AIR. Here's where the air inside the fork is compressed over bumps to work as a spring. One advantage to air-sprung forks is their degree of adjustability – you can tune the internal pressure to suit your child, their riding style, and where they will be predominately riding.
Pros and cons of rigid forks?
+ Rigid forks won't be beaten on weight! Our woom OFF has been kitted out with a super lightweight carbon fork, which reduces its total weight by 1.3 kg. What's more, the carbon fork results in the highest torsional stiffness and incredibly precise steering.

- The low weight comes at the cost of comfort: rigid forks have a very limited dampening ability when it comes to impacts and unevenness. This will challenge your child and require them to increase their skill level. Having lightweight, high-volume tyres is an asset; they can be ridden at a lower air pressure depending on your child's weight and the terrain. This will increase cushioning and comfort. Moreover, most children riding bikes with 20-inch wheels don't have sufficient body weight to properly activate the fork, so small bumps can be soaked up by the tyres instead.

+ Your child is in a position where they have to learn the fundamentals of mountain biking and ride correctly – mastering their own control, skills and ability. The reason is simple: you cannot get away with riding sloppily on a rigid mountain bike as there's no suspension to cover up mistakes. This means your child will learn to use their arms and legs as the natural suspension elements that they are.

+ Rigid mountain bikes often have a lower price tag. They cost less to purchase and have cheaper servicing costs – in fact, these forks are maintenance-free.
Pros and cons of suspension forks?
+ A bike with suspension offers the rider more comfort and stability on rough terrain. It absorbs many of the impacts from bumps on uneven ground. This will help your child control their line choice better.

+ The suspension also smoothens out the constant vibrations from riding off-road. This leads to reduced fatigue for your child, which is beneficial over longer rides.

+ The front wheel maintains contact to the ground, which means better traction on fast or bumpy descents, around corners, or on loose climbs. This also improves the braking performance and will help your child remain confident.

- Bikes with suspension are heavier: the suspension elements and additional componentry add grams to the overall weight of the bike. Your child will therefore have extra kilos to get up the hills and navigate over bumps on the way back down. For lightweight kids, an additional one to two kilograms can be fairly significant.

Note: it is common for cheaper models to come with heavier forks. Excessive suspension (with too much travel) is also a no-go as the extra weight will be a burden for your child on the climbs. Quality over quantity is key!

- A decent suspension fork comes at a cost: they weigh less, are more responsive to lighter-weight riders, and feature adjustability. For instance, our woom OFF AIR has adjustable compression and rebound damping so that you can tune the suspension to the terrain. The lock-out function lets your child close the damper, essentially 'switching off' the fork when necessary – this prevents unwanted bobbing on climbs that will sap the rider's energy.

- Suspension forks are high maintenance. Depending on the intensity and usage that they're subjected to, suspension forks may need individual parts to be exchanged, the oil changed, or the air chamber serviced. A professional service is recommended at regular intervals by those who know the product best. But, really, keeping a quality bike in good condition should not feel like a chore.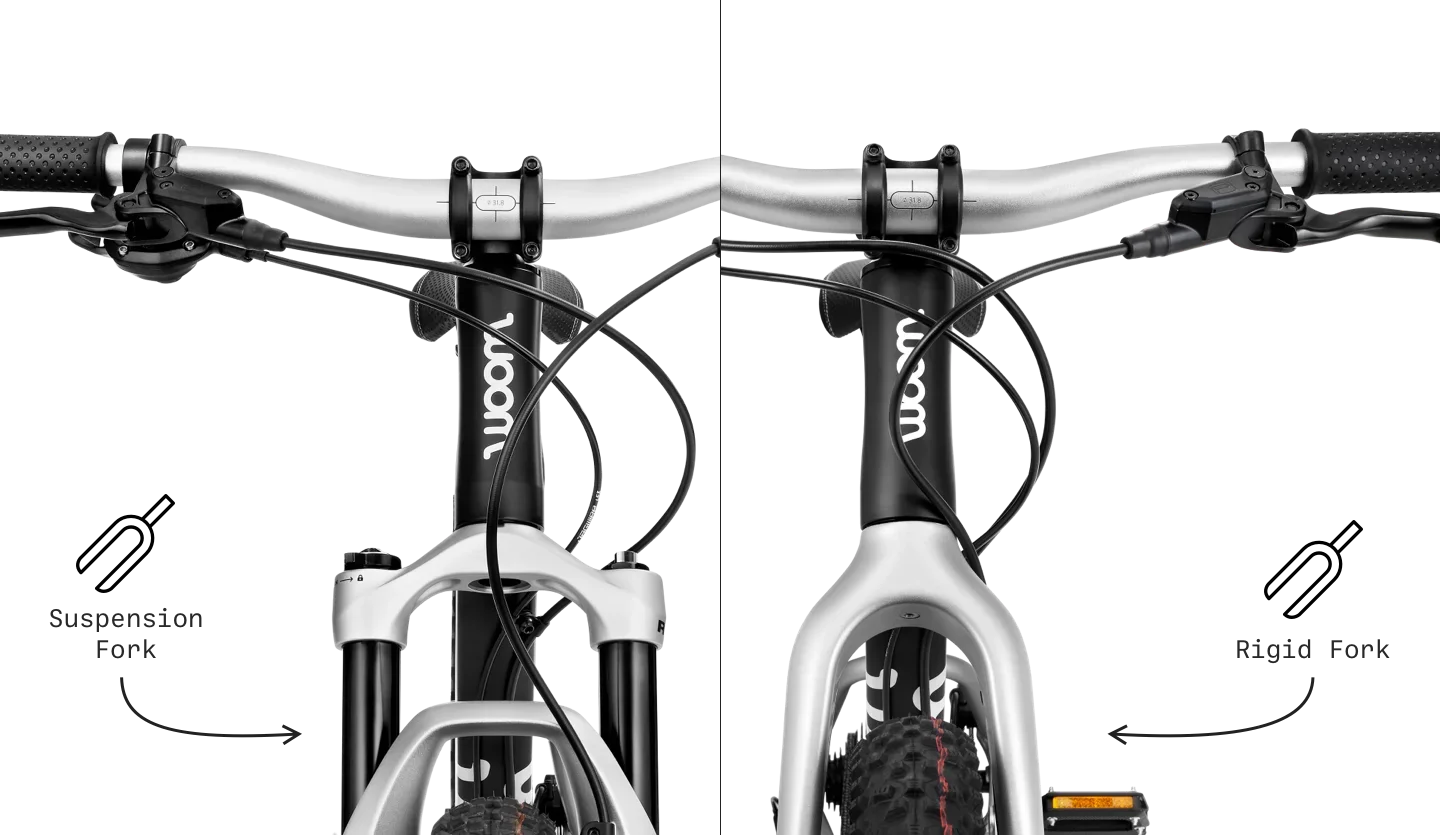 What will you pick?
Take the following factors into consideration: weight, comfort, where and how your child rides, and price. Our advice relating to price is that it's better to pick a rigid mountain bike with a well-considered spec rather than a cheaper bike with a heavy suspension fork that is not specifically intended for kids.
For budding shredders that are physically still quite small or for those embarking on their earliest adventure rides, rigid mountain bikes are a sensible choice. With the right technique, your child will clear rough decents with confidence and comfortably tick off lap after lap at the pumptrack with a rigid fork.
It's worth considering a suspension fork for kids that weigh between 25–30 kg and are already becoming a bit of a ripper on the trails. In such cases, a bike with a suspension fork like the woom OFF AIR is exactly the right choice for heading deeper into the trails.
Have fun on your OFFroad adventures!
Looking for even more adventure and insider tips?
Here you'll find lots more ideas and inspiration to make bike riding even more fun!