Maintenance and fitting videos
In our HOW TO videos, we give you practical tips and step-by-step instructions on how to adapt your woom bike and accessories to your child and on how to manage small maintenance jobs yourself – to make sure that your woom bike stays in perfect working order and that your child is always as safe as can be whilst riding.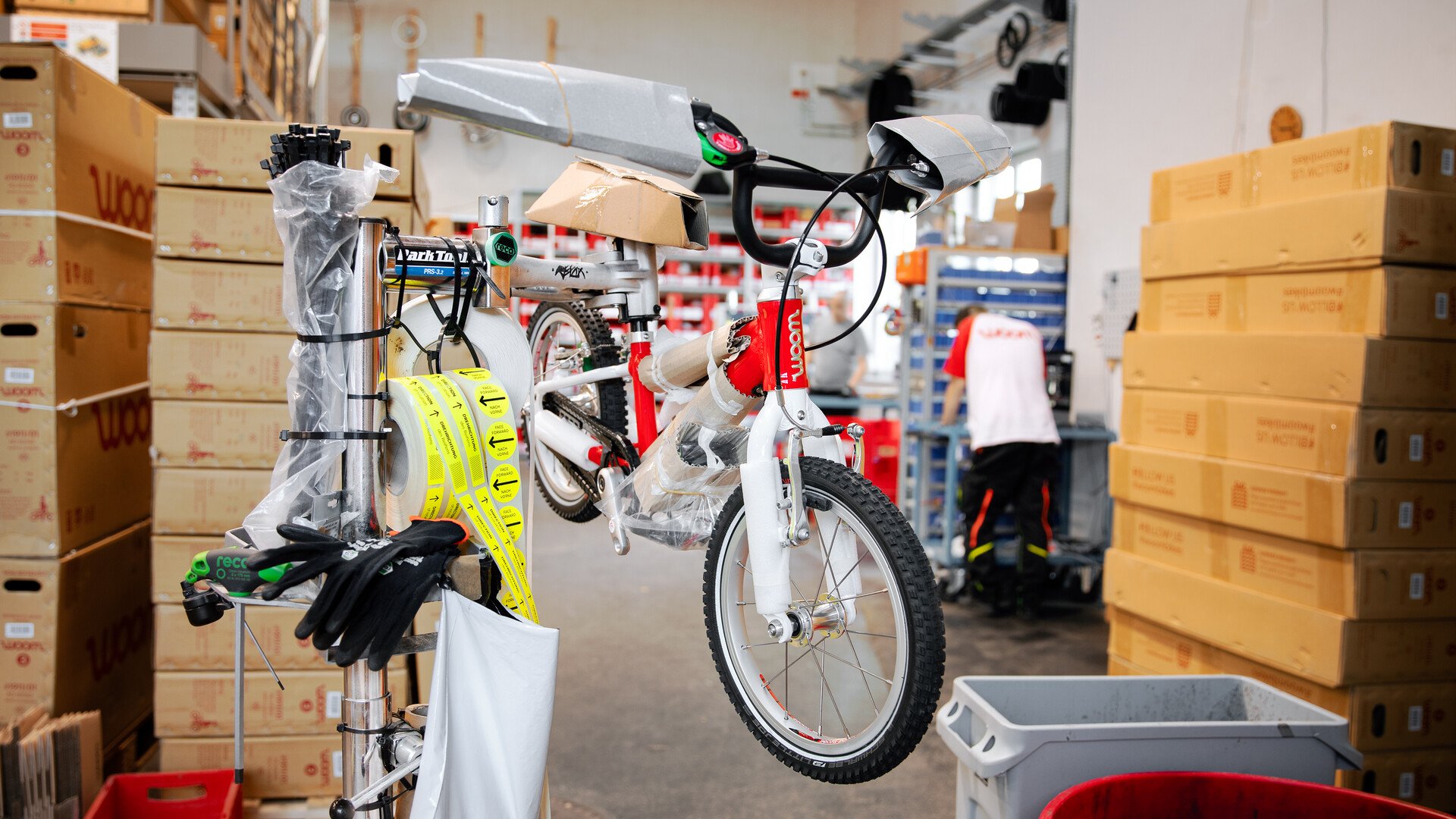 Brake pads rubbing? Levers too loose to brake? Our mechanic Tim shows you quick and simple fixes to get the brakes on your child's woom bike working perfectly.
Here's how to set up your child's woom ORIGINAL 2 or woom ORIGINAL 3 to fit them perfectly. From saddle height to the position of the handlebars, a well-adjusted bike is important for a safe ride and confident handling.
Saddle too high? Brake levers too far away? It takes a correctly set-up bike to make sure your child gets maximum control and safety. Find out here how you can customise your child's woom ORIGINAL in sizes 4, 5 and 6 to suit them in just a few steps.
Regular checks on your child's woom bike are essential for your child's safety while riding. Our step-by-step video guide talks you through the key areas to consider.
Are the gears on your child's woom bike sounding a bit cranky? Is it not shifting smoothly? You've come to the right place! Our mechanic Tim is here to teach you how to correctly adjust the derailleur and cable tension.
A fundamental part of cycling is wearing a helmet that sits and fits perfectly. In this video, we look at picking the perfect helmet size and how to adjust the fit to suit your child's head.
Cycling gloves aren't just for grip – they also provide added protection when adventuring on two wheels. In this video, our mechanic Tim talks you through five simple steps to help you select the right size gloves for your child.
Rubbing brakes can be a pain! Watch this video to learn how to change the brake pads, adjust the brake calipers and set up the brake levers correctly.
Flat tyre? Easily fixed! From taking out the wheel to fitting a new tube, we'll show you how to get your child's bike back up and rolling!
Your child's woom bike deserves a beauty regime! Find out how to get it looking spotless and riding like a dream. Note that certain parts need more regular care and maintenance, so listen up!
Front suspension that's perfectly dialled in to suit your child brings added control and confidence to the ride. In this video, we look at the air suspension fork on the woom OFF AIR and how to adjust it for your child.
Is the chain clattering or rattling around the chainguard on your child's woom bike? Our mechanic Tim shows you how to tension the chain and ensure the chainguard is sitting securely.