woom job profile This time: interview with woom software developer Wendelin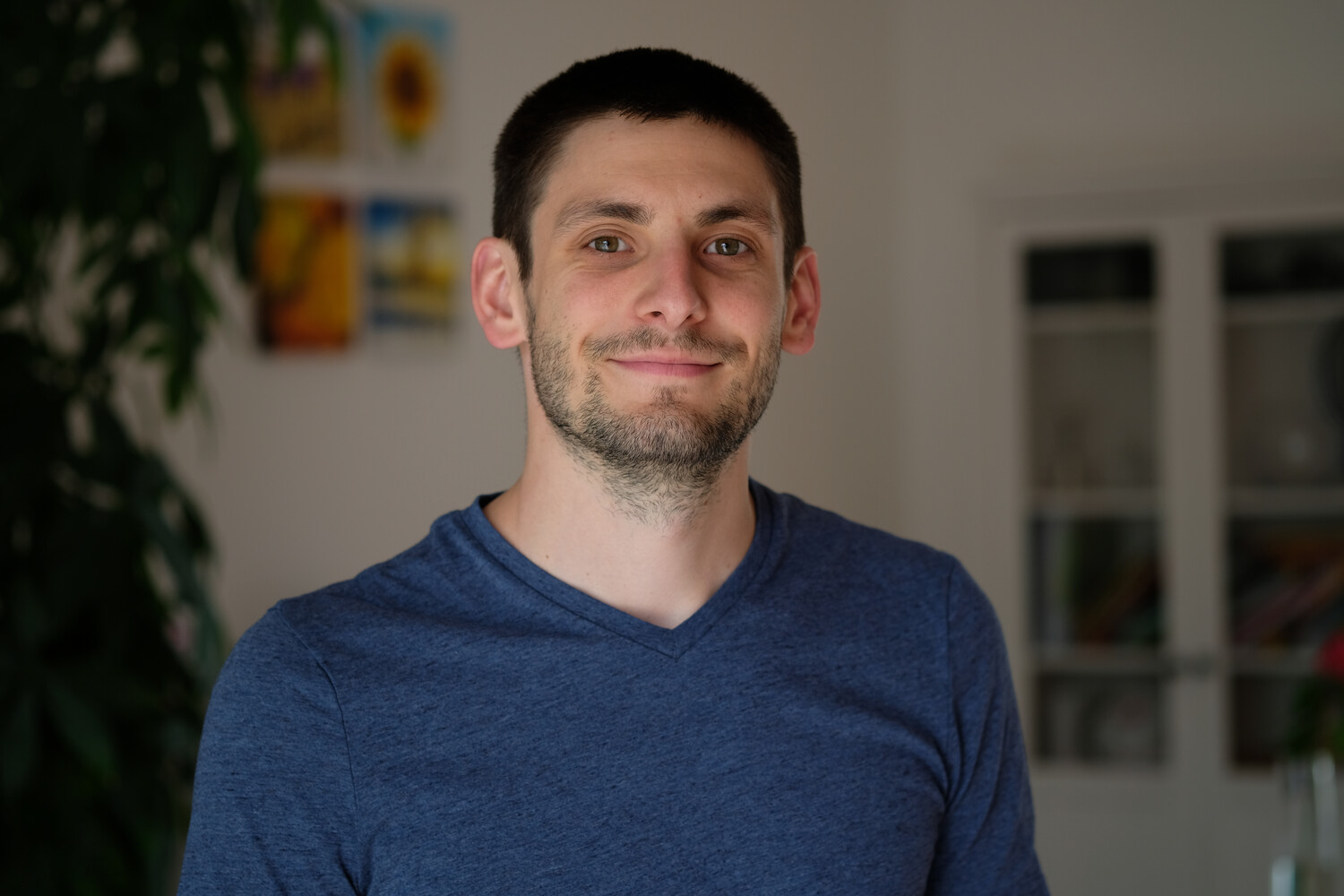 In our interview series we take a look behind the scenes at woom: our employees offer a glimpse of their duties and working environment, share career tips and reveal how they came to their careers. This time: software developer Wendelin The biking enthusiast and young dad has just retuned to work after ten months of parental leave.
Since 2019, Wendelin has been employed as a software developer at woom. In this video interview, he takes us along on a trip to the digital world and offers us a peek behind the scenes of the woom IT team. He tells us how he found his way to programming, what he likes best about his job, and why coding and chill music go hand in hand for him.
Sum up what you do at woom in a single sentence.
As a software developer I'm responsible for coding the woom website, and I handle a range of IT projects and tools that have to be maintained.

What fascinates you about coding and what brought you to it?
You can do so much with so little – just a PC and a keyboard. And I like that for different, specific tasks, there are different digital solutions.
I got my very first experience as a pupil in a programming class at a vocational school. Back then, I had fun programming, which is why I opted to study IT after I finished my compulsory military service.

Can you describe a typical day at work?
First thing in the morning, I plan out my day and see what tasks and appointments I have. I try to schedule meetings for the morning so that I have afternoons to take care of various tasks undisturbed. Along with programming, I'm also involved in project management when questions or individual tasks come up.

By nature, a coder spends a lot of time working in front of a screen. How do you prevent the typical health problems?
That's right; lots of screen time can cause serious eye strain over the long term. My eye doctor recommended eye-relaxation exercises to keep my vision strong for as long as possible. I got a height-adjustable desk for my home office, and I alternate between working seated and standing up, which is better for the back. Also, when I'm coding, I like to hear chill smooth jazz. :)

How do you make sure the website is user-friendly?
There are two aspects: the internal and the external. Internally, I try to ensure a smooth technical process; I mean, provide the best tools so that my colleagues can work on the website as easily as possible and fill it with content. Externally, enabling the perfect user experience is key. In other words, to make it so that prospective customers can find what they're looking for quickly and intuitively. To make sure we succeed at that, I work closely with our creative web designer – he generates a design that is well structured and user-friendly. To optimise the website, we get constant valuable input from customer service.

What skills and qualities should a programmer bring to woom?
Most important is hands-on coding experience, regardless of whether it was acquired at the university or on the job. The programming language is actually secondary if the person has a solid grasp of the basics. It's also a plus if the person has additional knowledge about databases, CMS integration, project management and server administration.

How important is a university degree for the job?
In my opinion, experience is primary. If the company supports it, a person could start as a programmer right out of school. I've studied software development, and I see the biggest advantage of studies in the fact that you get insight into all the different areas.

You've been a developer since 2014. What are the biggest challenges right now?
I just came off of ten months of parental leave. In that time woom launched a new website with a completely new software architecture. Right now I'm in the process of working my way back into the job to provide the best possible support to the team.

How would you describe the team spirit at woom?
Despite the growing number of staff, the community is super – people help each other out, and there's just excellent team spirit in general.

What quality in the people on your team do you really appreciate?
When people can have a bit of fun with their work. It's always fun to see the occasional meme on Slack, our communication platform.

What makes the work at woom unusual?
That I can make children happy with my work.

What do you like best about woom?
The openness of our colleagues creates an atmosphere where a new hire – or, in my case, an employee coming off of parental leave – immediately feels part of the team.

The IT industry is a fast-moving business – how do you keep up? And what does woom do for your professional development?
I personally follow programmers on Twitter to stay on top of new products and developments. Before my parental leave I went with my team to a software conference in Belgium. That was not only technically interesting, but also valuable for the team.

What trends do you see coming to the industry over the next few years, and how should a person prepare for them?
The shortage of developers is a long-term trend that companies have to actively push back against. As a developer, it is important to always stay up to date and be informed about new technologies. Recently, I've gotten really interested in the whole topic of cookies.

Just a couple more questions to wrap up:

How did you come to woom; what made you to apply to woom?
I responded to a good old-fashioned job advert. Since I personally really enjoy bike riding, I felt like the job announcement was speaking directly to me.

What does bike riding mean to you?
Mobility, a means of transport and sport. I like to haul my shopping and transport my child with an e-cargo bike.

What do you look forward to, post-covid?
Relaxed chilling in a pub or restaurant where you don't have to maintain social distancing.

What was your most exciting experience at woom so far?
The fast switch to remote work. Suddenly – within days – the office was empty and we were all working from home.