Company
'I'm just getting the moles in order' An interview with Ulrike, Supply Chain manager at woom
Every woom bike is made up of around 70 different parts. Getting each part onto the production line before making sure the assembled bike gets shipped home at speed to the customer is the responsibility of Ulrike Katschnig. In this interview, the mum-of-two opens up about her career at woom, the challenges of an international supply chain and what tiny plastic moles have to do with her day to day.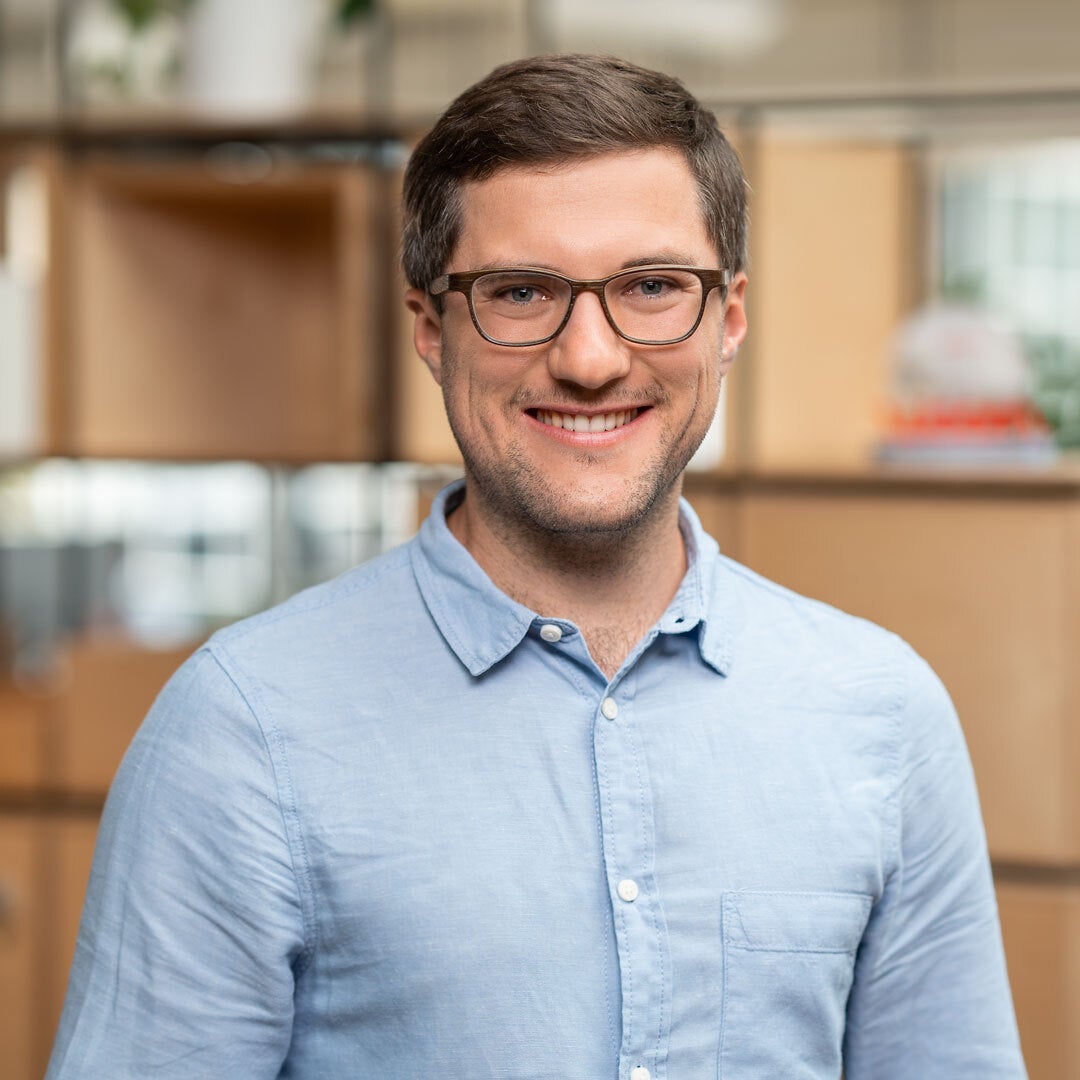 Felix Schifflhuber,
2/12/2023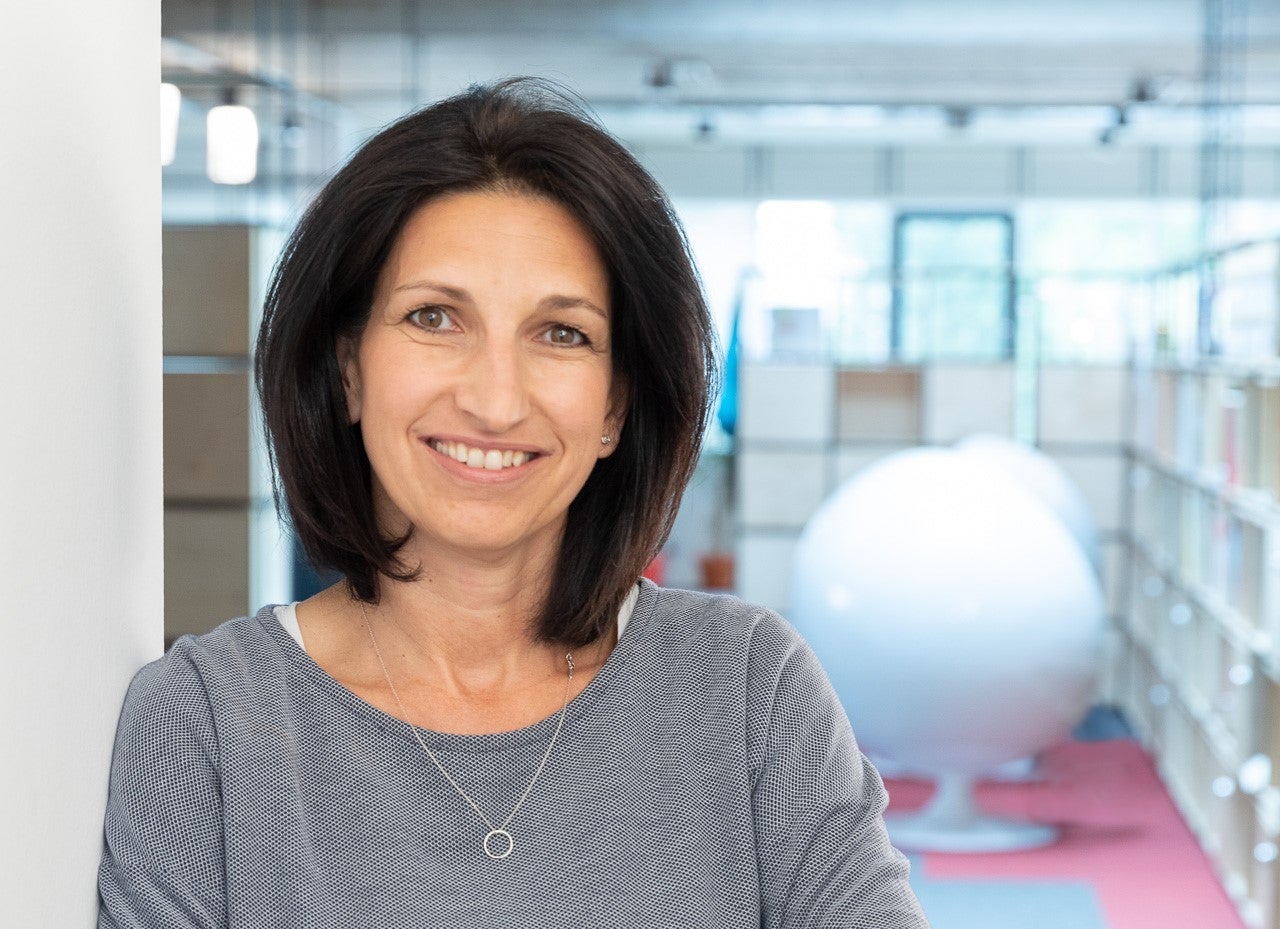 How many suppliers are your team busy coordinating to get all the individual parts into one finished bike?
We order the finished bike from our assembly manufacturers, who are the ones with the assembly line facilities that professionally preassemble the parts. They're also the ones who order all the components needed for the build from various suppliers.
Each bike ends up requiring around 40 suppliers to get all its parts.
We produce custom molds, which dictate the form of the components, so that we've got total control over the quality and technical spec of the actual components.
That sounds a bit like cookie cutting, right?
Sort of! Let's look at the woom Ergogrips as an example:
These grips are made using two-part injection molding that relies on a special mold we created to give the grips their details, like the ergonomic form and signature woom design.
This way we can be sure we're getting the grips we want – with a fit and feel that's perfectly suited to kid-sized hands.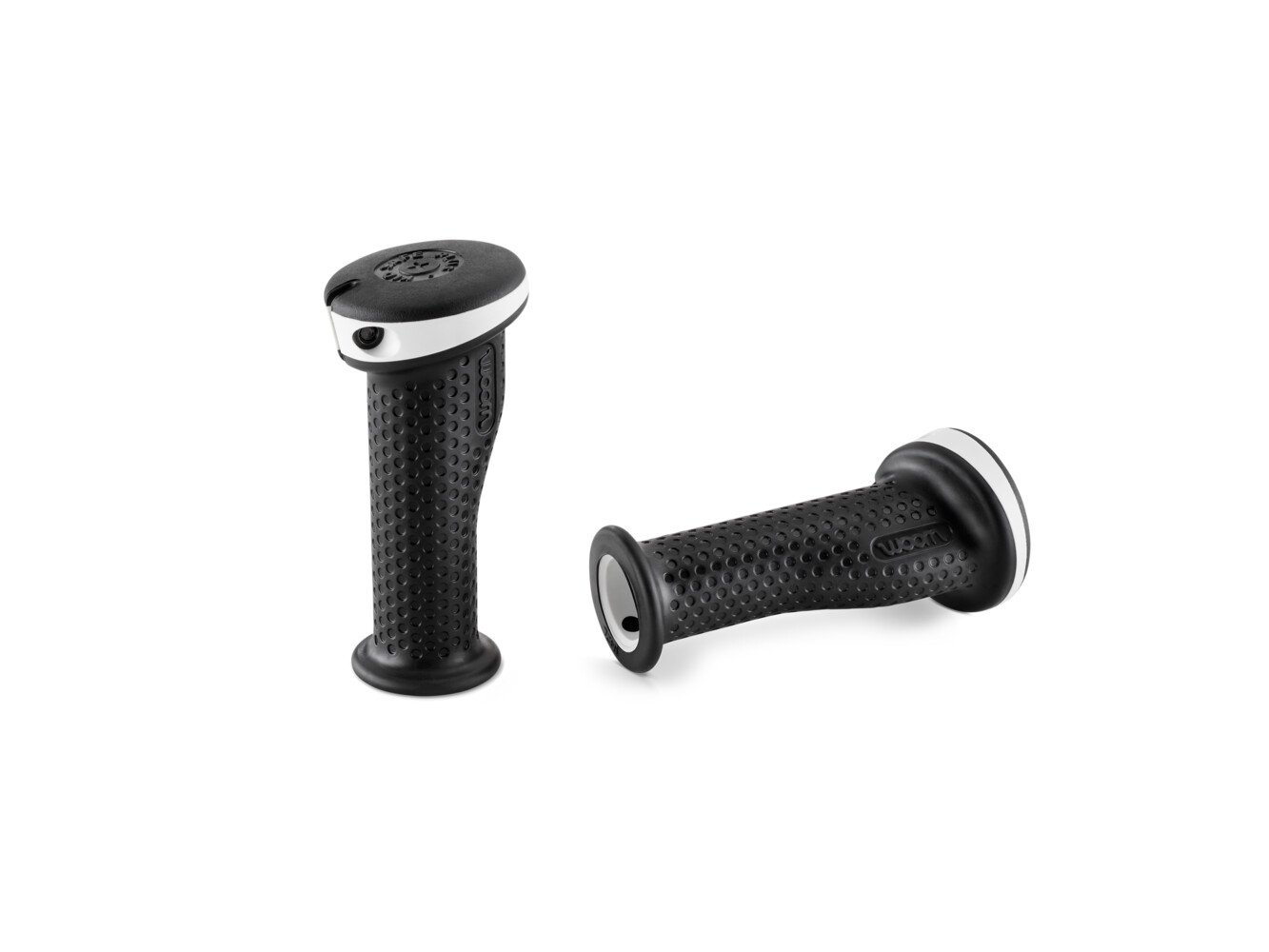 We're curious. Does the fact that woom has developed such a high percentage of components (90 %) in-house add complexity to the supply chain or perhaps make it easier?
It's 50–50, really. As we've done our own R&D to create designs and custom molds, we can pretty much go to any third-party manufacturer, which is a huge advantage. This gives us a lot more flexibility than if we were to just take a low quality, cookie-cutter product.
But this also means we're very reliant on our partners to keep things running smoothly. This was something that the pandemic really highlighted, but we've learned from it and better positioned ourselves now.
One of the main takeaways was discovering it's worth having the same components produced at several locations, as well as shifting additional assembly into Europe.
Where does woom currently get things produced?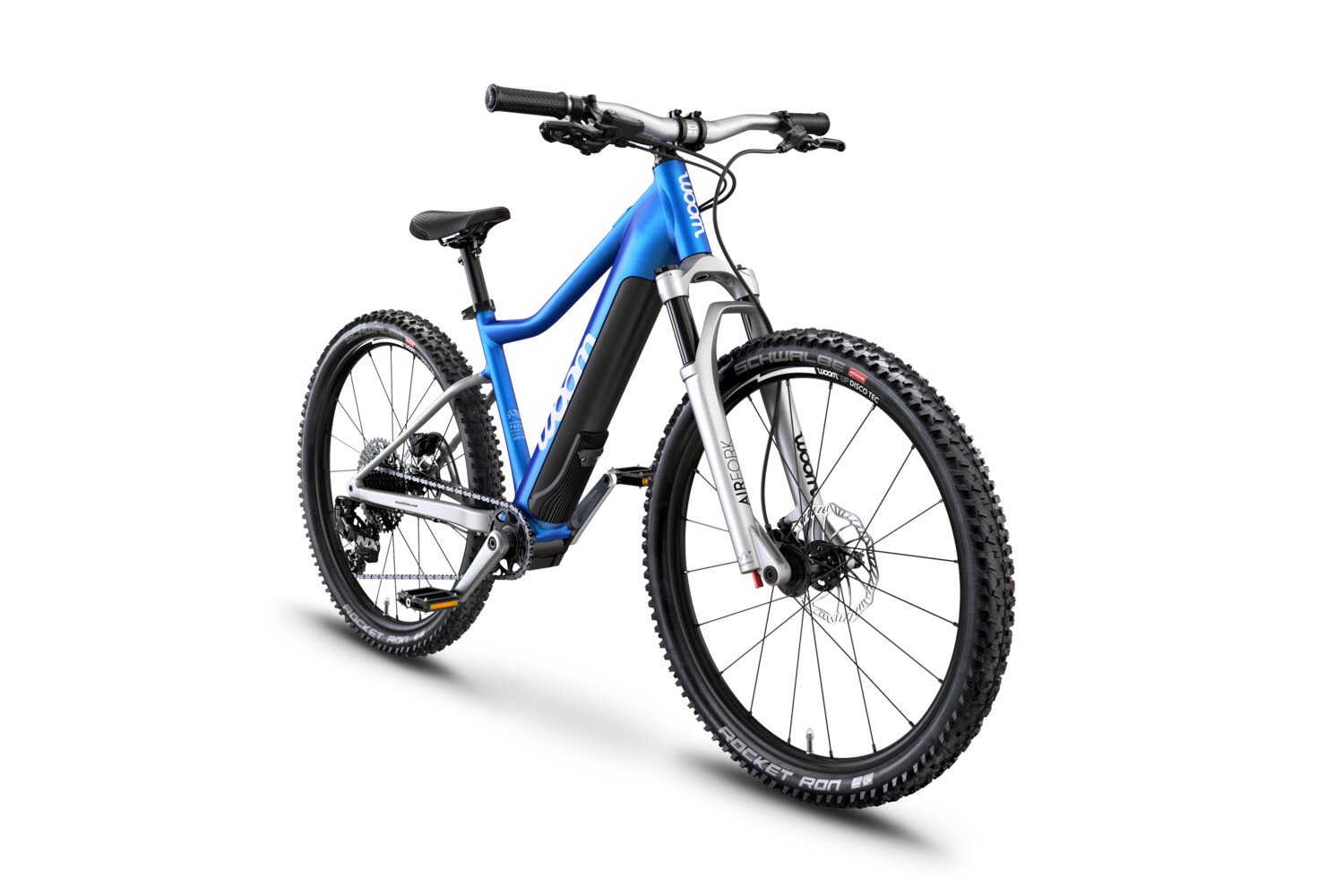 We've got six partner facilities that assemble woom bikes: four in Asia and two in Poland.
Since 2020, we've had all our woom UP models produced in Poland for the global market, and as of 2021 they've also started looking after our woom ORIGINAL and woom OFF models.
A lot of individual components come from Taiwan, China and Vietnam, which are basically the heartland of global bike manufacturing. They've got the necessary technology and bright minds with the expertise to fabricate bikes, including processes like welding aluminum.
We've also recently started to produce more and more components in Europe, which means we've brought the production closer to our home market and cut the distance to reduce mileage.
Which components are made in Europe right now?
At the moment, we're sourcing our grips, bottom brackets, kickstands and e-bike drive systems in Europe, but we're planning to introduce European saddle production shortly.
Do you and your team often visit the production facilities?

Yep, we're not only in constant dialogue with our current suppliers, we also visit their facilities regularly. Obviously, this was a bit trickier, or basically impossible, during the past two years of the pandemic. We had to schedule a lot of video calls and chat more to our on-site staff to compensate this.
When I mention on-site staff, I'm referring to a team of 15 that deal with quality control,
including a number of people who are physically on-site to ensure legal compliance and run our own quality control in the actual factory.
We'd never start working with a new supplier without paying them a site visit.
This way, we can assess their conditions and make sure they'll be able to produce our designs to the high standards we require. Once we see with our eyes that everything's done properly then we can give the green light.
What does woom do to ensure that there are fair working conditions across the whole supply chain?
We make all our suppliers sign a code of conduct, which requires them to adhere to labor regulations and ensure all their staff are treated fairly and equally.
We also visit them regularly and have our own members of staff directly at the facilities, which means we can see with our own eyes if they're following our code of conduct.
As of 2023, our sustainability team will be carrying out social audits too.
These are standardized checks that could identify unethical practices or any risks to human rights. This way we can be confident and promote responsible practices across the whole chain.
How sustainable is the production of woom bikes?
When it comes to sustainability, it comes down to the product. We produce lightweight, high-quality children's bikes, which gives us two main wins:
The first being that we use fewer materials than in the production of a standard kid's bike; and secondly, woom bikes have a long lifespan. They won't hit the trash after a year of use; instead, they'll get used and enjoyed and passed on from kid to kid for years.
For an international company like woom, we can't avoid the link between manufacturing and shipping with climate change, resource scarcity, waste disposal and pollution.
That's why our aim is to neutralize our impact on the environment as much as possible. We've got a really strong vision of a sustainable supply chain.
We'll spend this year looking for further, more climate-conscious solutions with our suppliers for ways to reduce our CO2 footprint as well as steps we can take to increase the transparency in our supply chain to enable constant improvements.
Is your team prepared for the sorts of supply chain issues that the pandemic caused?
We diversified our supply base during the pandemic, so I'm feeling a lot more optimistic moving forward.
We've also built up great relationships with our third-party component manufacturers, which makes life easier when it comes to reacting to shortages nowadays.
If there's one thing we've learned from the pandemic, it's this:
The supply chain is lot like playing 'whack-a-mole'.
As soon as you've popped one mole down, the next rears its head before you've even caught your breath.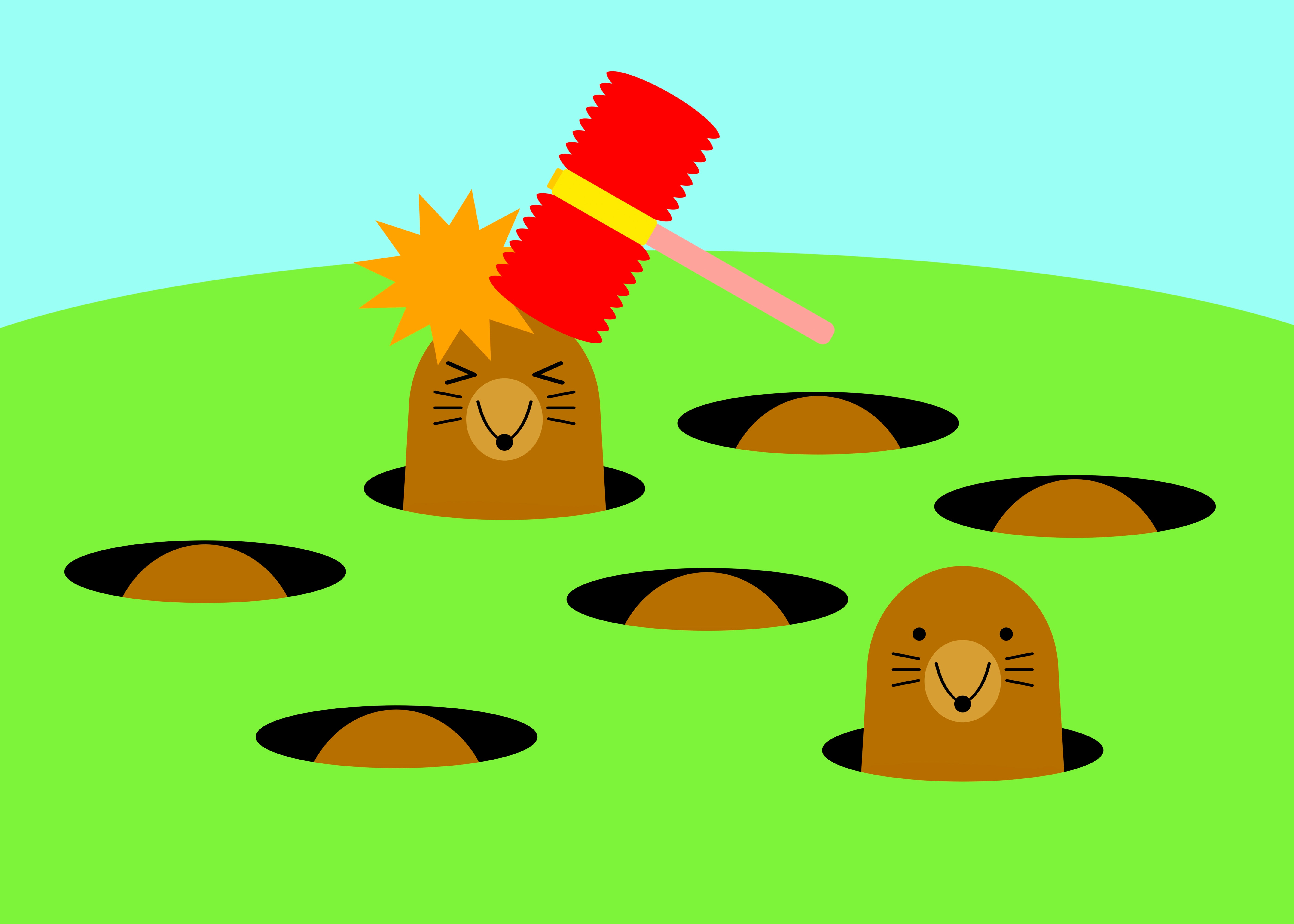 What's your vision for the future of woom's supply chain?
Easy: create a supply chain that's more transparent, more flexible and more diverse. Plus, I'd like to focus more on nearshoring by bringing the production closer to the customer.
You've been with woom for almost five years. How did your career take off here?
In 2018, the two founders of woom, Marcus and Christian, were looking for someone to take care of buying. Up until then, they'd largely been doing it themselves but the brand was getting too big at this point.
I remember when they offered me the job; we were stood in the kitchen at woom's old premises. I said yes straightaway.
Initially I was pretty much doing the buying on my own, but then I was joined by Tanja to take care of logistics and shipping. These days there are 16 of us in the supply chain team.
What traits does a Director of Supply Chain for a global company need?
A sense of humor. I think I'm pretty good at cracking a smile in every situation. You've also got to be prepared to meet a challenge head-on and spin a lot of plates.
I must be becoming a bit of a multitasking pro!
What else? You've got to be decisive because the clock is always ticking. If you hang around too long, it could be too late.
From a start-up to becoming a market leader, what makes woom so special?
There are three things that stand out for me: our kids' bikes are unmatched on the market, they've got an amazing and inspiring story behind them, and both our founders are truly fascinating.
If you've ever heard Marcus and Christian speak, you'll know what I'm talking about. They're so passionate about instilling a love for cycling into the hearts of millions of kids that you can't help but get swept up in their contagious enthusiasm.
I also love our future-facing attitude.
We don't look back and over-analyze what we did wrong in the past year. Instead, we learn from setbacks and take a 'move on, let's do it better next time' approach.
What do you like most about your team?
Everyone has their own responsibilities but we're all on board for the team's goals too. I have total trust in my team, and vice-versa.
How would you describe your management style?
Firm but fair, and often led by heart! I expect my team to put in 100 %, just like I do. We've got to be able to trust one another and make sure that we always have a bit of fun along the way.
As a mum of two, how do you juggle the work-life balance?
I'm super fortunate that my family are so supportive – especially my husband and my own mum. I also count myself lucky to have two healthy kids that can be pretty well behaved when they want to be! On top of the help from our network of good friends, we've also got what we call a 'Leihoma', which translates as a rental granny.
A rental granny sounds like a cute concept, what do they do?
It's essentially a pensioner who helps out with babysitting. It's actually an amazing woman I met when my youngest kid was just a baby. She's now become part of the family.
As a manager, what measures do you take for the parents on your team?
We are super considerate about childcare in my team. If someone tells me there's a certain afternoon that they've got to look after a child, then I'm totally okay with them taking time off to do so.
Working-from-home is always an option too.
But I shouldn't let it sound like this focus on work-life balance is exclusive to my team – it spans all departments. When it comes to childcare, woom offers a lot of options.
What does cycling mean to you?
Cycling always makes me feel great. Before having kids, I did a lot of road cycling. These days you're more likely to find me on a town bike and riding more for pleasure. I've actually just got a spinning bike although it hasn't seen much action yet unless you count collecting dust!
Text Slider Widget Container:
Rapid fire!
Looking for even more adventure and insider tips?
Here you'll find lots more ideas and inspiration to make bike riding even more fun!