Bike-life
7 ideas for more cycling adventures with the kids
Isn't spring a beautiful time of year? Buzzing bees, colourful flowers and the smell of freshly cut grass. And what better way to enjoy all that Mother Nature has to offer than on your bike? That's your cue to bring your family's bikes out of hibernation and enjoy some quality time together in the great outdoors. Luckily for you, we've come up with seven ways you can make your bikes an integral part of family life. It's time to swap screen time for cycling time...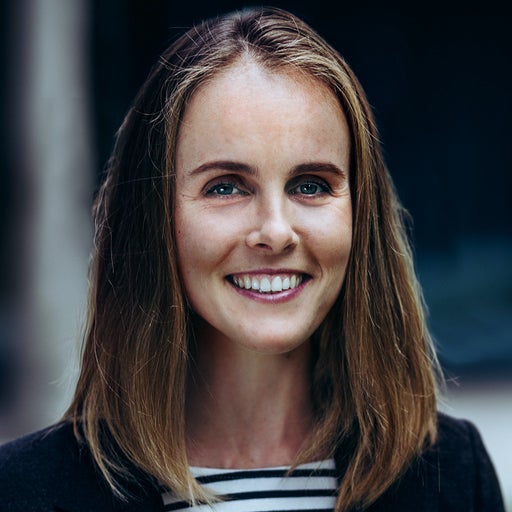 Sarah Schwarz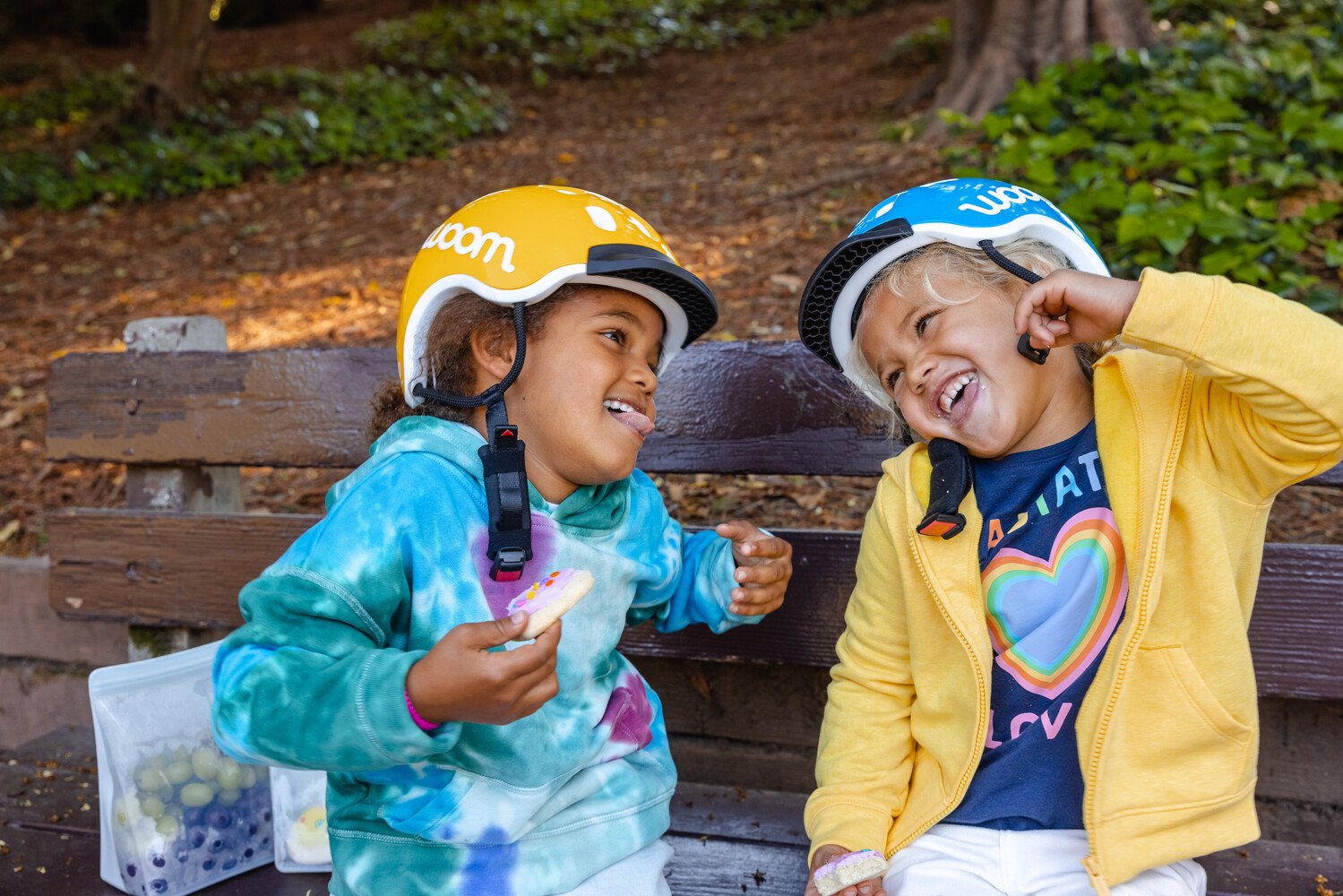 One thing before we get going – planning ahead is the key to any successful cycling adventure with kids. You need to give your bikes a quick once-over (more on that later), make sure you've got the right equipment and pick a child-friendly route. Think about keeping the journey as varied and safe as possible. You don't want to overwhelm your child or end up pushing them too hard.
And it doesn't matter how long you'll be out for, you're going to need to pack drinks and snacks. We all know that children tend to tire themselves out and burn through their energy much more quickly than us adults. You can't go wrong with cereal bars or fresh fruit and veg for a quick energy boost.
1. Cycle to the park
The possibilities for fun and games are never-ending on warm and sunny days. And where better for your child to let off steam and enjoy the nice weather than at a park or play area? The prospect of slides, swings and climbing frames will usually be enough to encourage them to keep on pedalling.
2. Cycle to school
The traffic in front of the school gates can be chaotic, with so many parents choosing to drop their children off in the car. But the taxi of mum and dad can actually be a threat to schoolchildren's safety and fitness levels.
Cycling to school gives children more freedom and is good for their mental and physical development. Research by the World Health Organization (WHO) has shown that children who do some form of physical activity before school can concentrate better and are more alert in lessons.
If you're not sure how to prepare your child for the school run on a bike, check out this blog for nine tips for cycling to school safely.
Just bear in mind that small children don't quite have all the skills they need for riding safely on the road. It's down to the adults accompanying them to stay vigilant and pay close attention on their behalf. You can read more about cycling with children on the road here.
A little time and practice is all it takes for cycling to school to become part of your family's daily routine. And it's bound to mark the start of your child's lifelong passion for cycling. After all, children who use their bike for their everyday journeys from a young age are more likely to hop on the saddle for their daily commute when they're older.
Try mixing up the route home to keep your child interested – ice cream parlours, play areas and pump tracks are usually a hit!
3. Cycle to after-school activities
Many children head straight to after-school clubs once their classes are done for the day. Whether your child has piano, tennis or swimming lessons, it may be easier to get them there by bike than in the car or on public transport. This is also a great way for your child to learn how to make cycling part of their routines from a young age. And just think about the benefits for the environment too. Choosing to cycle the journeys we make every day is good news for our health and our planet.
Now, we know that children usually have a lot of stuff with them. That's why our woom NOW bike comes with a functional front rack with integrated straps so big rucksacks and full sports kits can be transported securely.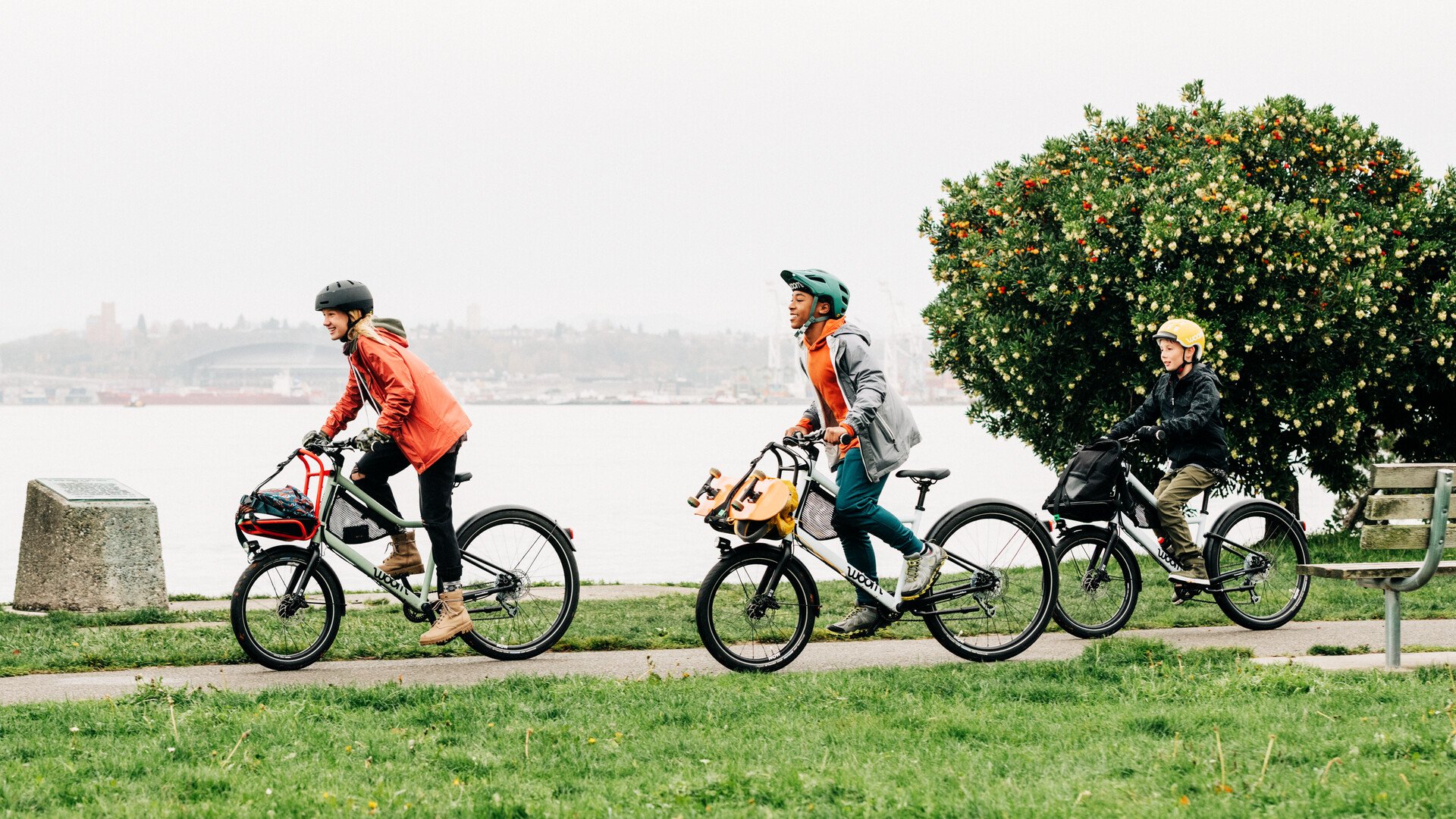 4. Set off on a cycling holiday
Whether it's the school holidays or a long weekend, holidaying with children and bikes is a ticket to adventure and excitement for the whole family. As soon as your child is capable of riding confidently and competently with the motivation to boot, there's nothing stopping you setting off on a family cycling holiday.

When you're working on your plans and prep, just remember that kids are happy as long as they're having fun. So make sure you've got the following covered on your checklist:

The right bike and equipment, including a helmet that fits properly. We've even put together a list of all the cycling equipment you'll need here.
A child-friendly route that's nice and varied without too many steep inclines. It's even better if you have the option to cut it short if you need to – a nearby train line should do the job.Plenty of long breaks for drinks, snacks and playtime along the way. Children appreciate exciting stops like waterfalls, castle ruins and cafés. What better way to keep them going when they start to get tired?
Little skills sessions are a great way to keep spirits high and the fun times flowing. There's no shortage of natural props. What will you find that you can use to mark a slalom course?
5. Focus on the fun factor
Speaking of skills sessions, your child will need to master cycling safely before they can ride on the road. That means cycling while standing, braking properly, keeping their balance and riding one-handed. They can work on all those skills while having fun if you turn skills practice into little games. Over time, they'll become more experienced and learn to concentrate on more than one thing at a time. Every win will boost their confidence and help them cycle on the road more safely.
But as they grow and become more inquisitive, the urge to see how they measure up and to find out where they stand in direct comparison with others increases. Try downloading one of the many apps you can use to track your route and record the distance and elevation gain. Once you've reached your destination, you'll be able to look back on your cycling adventure, analyse your route and share the details with family and friends. Lots of apps also offer practical information like weather forecasts, interesting sights en route and nearby places where you can stop off for a break.
6. Say goodbye to your car for a week
This challenge may take a bit more planning, but it's sure to be fun for all the family once you're on top of the logistics. It's a simple concept – swap your car for your bikes for one whole week. That means biking together to school, play dates and music lessons. Think outside the box and work out how you're going to get the shopping home on your bikes and transport your child's art project to school in one piece. This challenge is a brilliant way of breaking away from your routines and teaching your child to think creatively.
7. Set a good example
Children learn by copying, so they need positive role models. Make sure you set a good example by using your bike for as many of your everyday journeys as possible – no matter what time of year it is. Bike season can be all year round in many places, you know. ;)
If you can involve your child in your sustainable mobility efforts by taking them on nice bike rides in a child seat, in a bike trailer or on their own saddle from a young age, you'll unlock their passion for cycling. This will evolve over time until they grow up to be adults who regularly ride their bikes and become ambassadors of the transport revolution.
Safety check
Before any bike ride, give your child's bike a quick safety check to make sure that all the components are working perfectly. Here's our little checklist for you:
Screws – Brakes – Air
- Are all the screws and quick-release skewers securely tightened? These are located on the stem, the wheels, the pedals, and the saddle.
- Are the front and rear brakes working well? Squeeze the levers a few times to check the stopping power of the brakes as you turn the front and rear wheels.
- Check the wheels and tyres for any signs of damage and pump up the tyres if they need it.
Inside the instruction manual for your woom bike, you'll find more advice on the recommended maintenance interval, plus a list of all the tightening torques for the fixtures on your bike.
Still looking for the right bike for your child? Our online bike finder helps you find the right-sized bike for your child — it's easier than you think.
Looking for even more adventure and insider tips?
Here you'll find lots more ideas and inspiration to make bike riding even more fun!