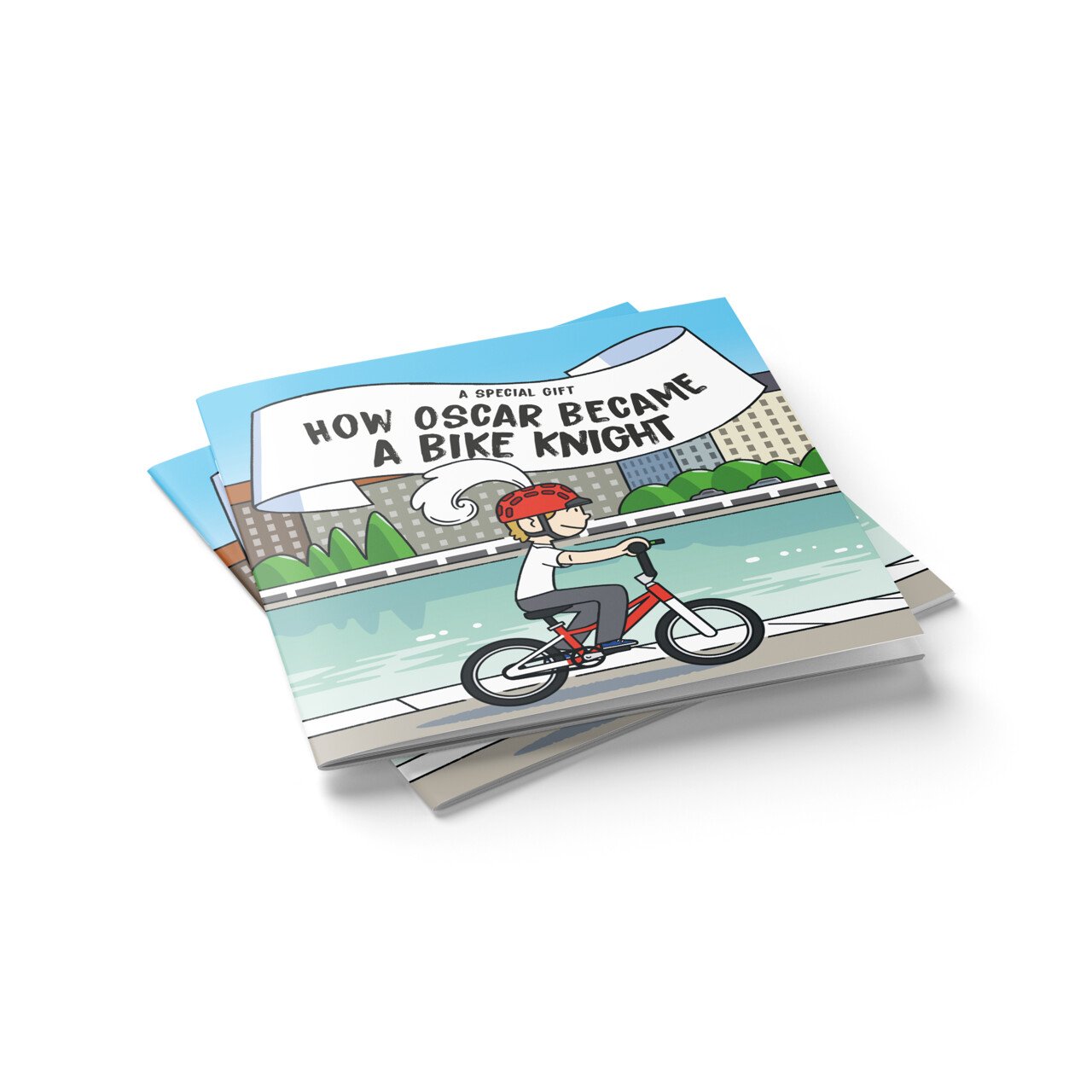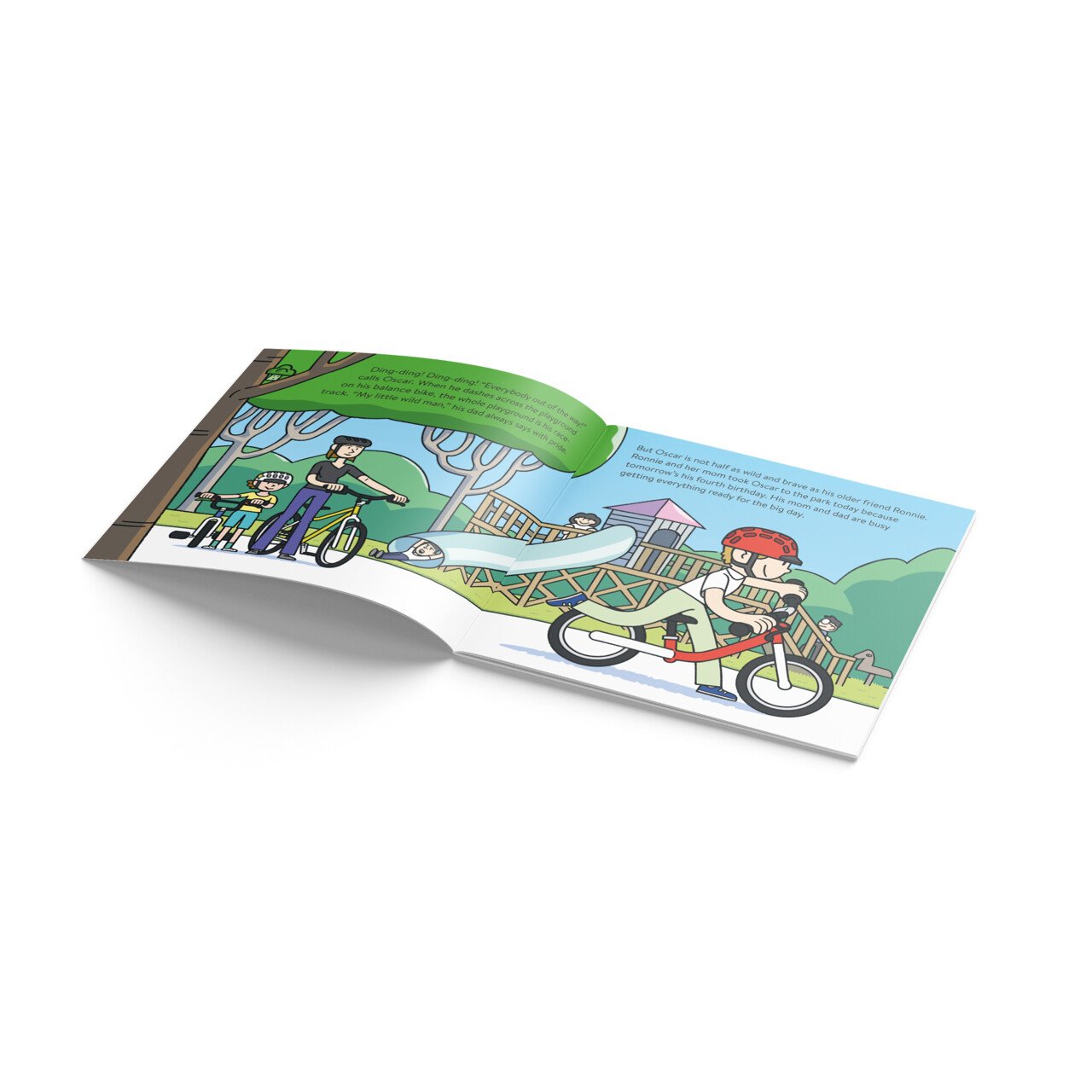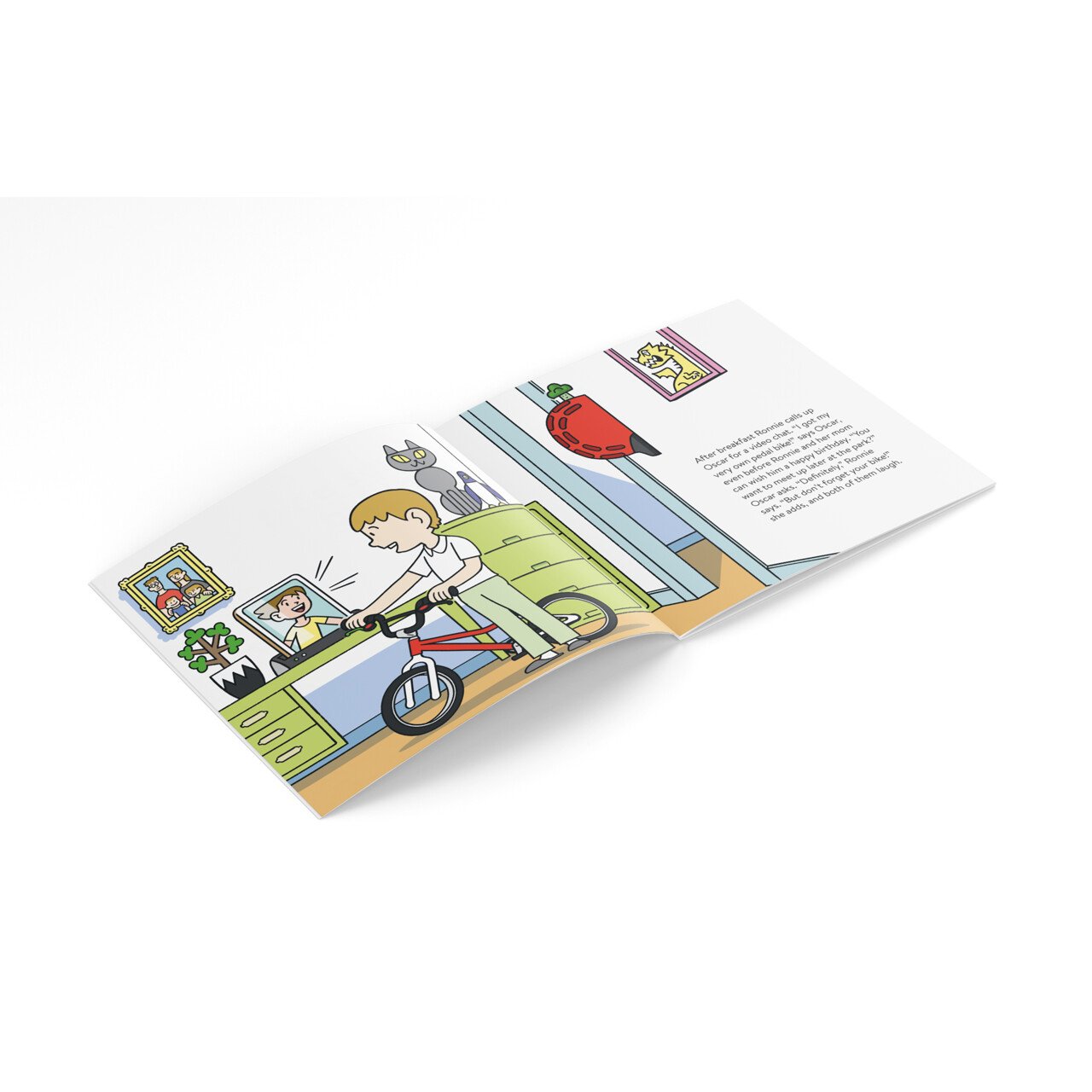 woom A SPECIAL GIFT children's book
A beautifully illustrated story about courage, friendship and cycling complete with tips, tricks and stickers.
Oscar's not sure if he can ride a bike yet. Then, he gets a bike for his fourth birthday. On his next visit to the park, he already masters his first challenge as a bike knight... A beautifully illustrated tale of courage, friendship and the greatest thing in the world – cycling.
- Mini book with 32 pages, 12 x 12 cm
- Comes with sheet of stickers and cycling tips
- Cradle to Cradle Silver Certification (excluding sticker sheet and binding)